Trajal Harrell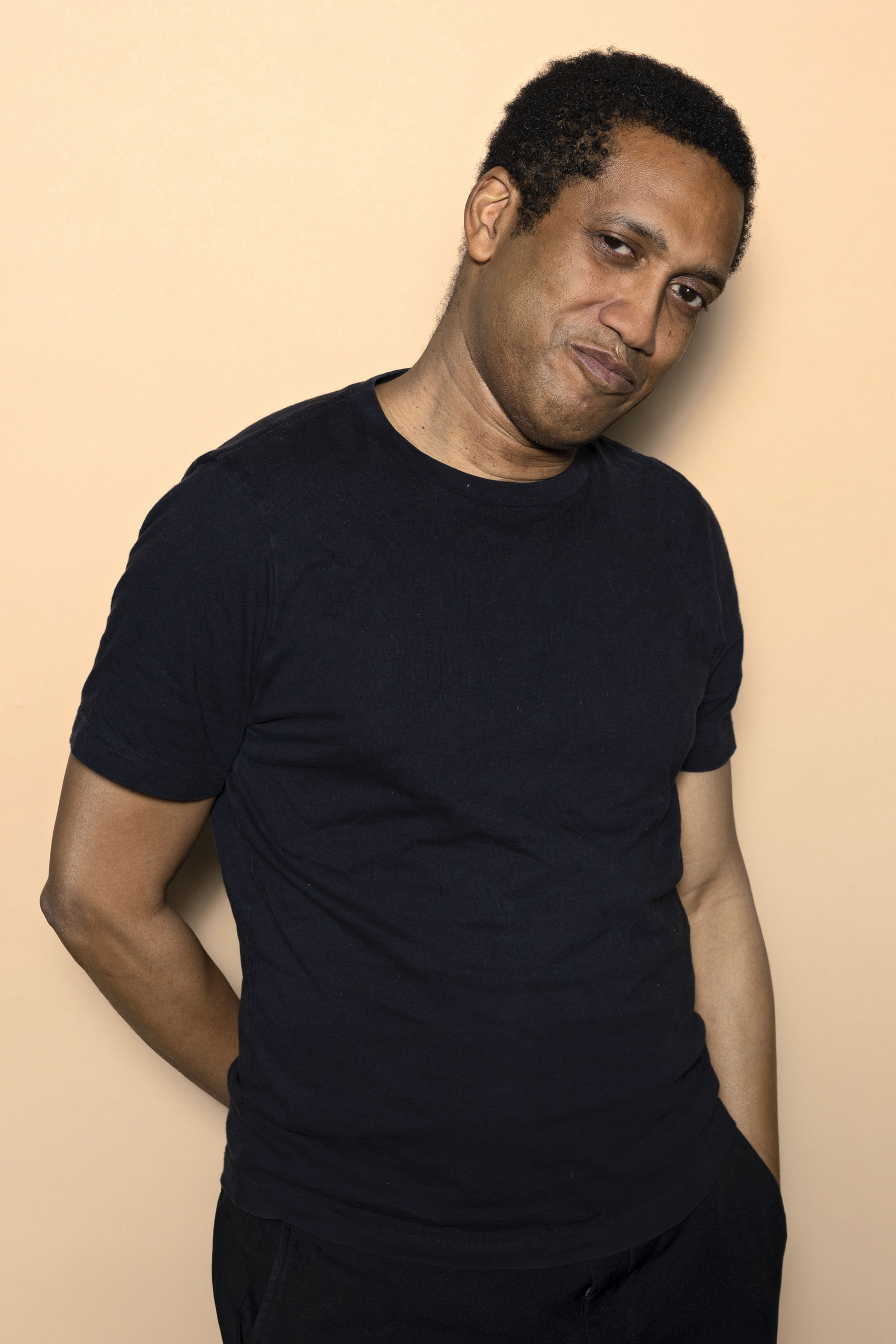 The American choreographer Trajal Harrell gained global recognition with his series of works Twenty Looks or Paris is Burning at the Judson Church and is now a regular guest on the international dance and visual arts circuit. The unique style of Trajal Harrell's works is a result not just of the unusual way in which he combines dance languages that might seem very distant from each other, such as voguing, post­modern dance and butoh, but also and above all of the fragility and humour that pervade all his work. Aesthetically, his pieces are always an homage to the people standing on stage. He clothes them in carefully­selected fabrics, draws major inspiration from developments in haute couture (which he sometimes uses on stage directly), and his highly personal style of movement turns his performers into unusual and autonomous beings. He also performs in most of his pieces himself. In recent years, his work has not just been increasingly adopted in the visual arts world; he has also directed a succession of powerful pieces for the theatre. These include for example his reworking of Sophocles' Antigone, the free adaptation he developed of Shakespeare's Romeo and Juliet and with Maggie The Cat a new look on Tennessee Williams' Cat on a Hot Tin Roof. Since 2019 Trajal Harrell is in-house director at Schauspielhaus Zürich, where he directs a a dance company, the Schauspielhaus Zürich Dance Ensemble. With this company he has staged The Köln Concert, Monkey off My Back or the Cat's Meow and Deathbed, The House of Bernarda Alba and The Romeo in Zürich.
* in Douglas, Georgia (US)
IMPORTANT WORKS: Porca Miseria (Maggie The Cat, The Deathbed of Catherine Dunham (March 2022), O Medea), Hoochie Koochie, Twenty Looks or Paris is Burning at the Judson Church (XS-XL), Antigone (XS-XL), Tickle the Sleeping Giant
IMPORTANT INVITATIONS: MoMa New York, Festival d'Avignon, Holland Festival, Manchester International Festival, Festival d'Automne, American Realness Festival, Berliner Festspiele, Barbican Arts Centre London
AWARDS: «Dance of the Year» (Magazin tanz) u.a.
PRODUCED AT SCHAUSPIELHAUS ZÜRICH:
The Köln Concert,
Monkey off My Back or the Cat's Meow,
Deathbed (March 2022, in cooperation with Kunsthalle Zürich)
The House of Bernarda Alba
The Romeo
REPERTOIRE AT SCHAUSPIELHAUS ZÜRICH

2019/20: In the Mood for Frankie, Juliet & Romeo

2020/21: The Köln Concert, The Return of La Argentina, The Conspiracy of Performance

2021/22: Monkey off My Back or the Cat's Meow, Deathbed

2022/23: The House of Bernarda Alba, The Romeo
2023/24: Tambourines