Archive Archive Archive Archive Archive Archive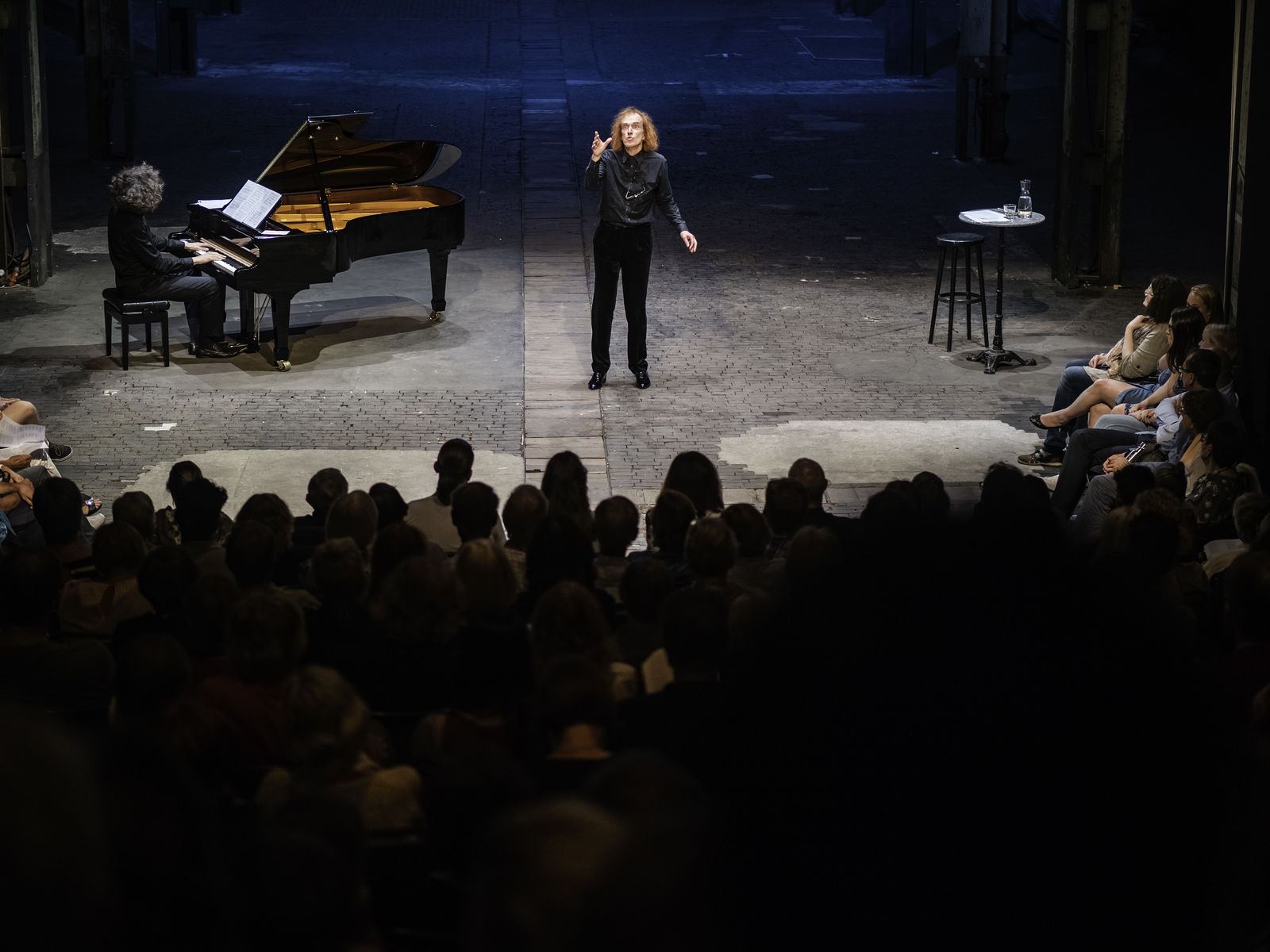 Pechschwarz
Pechschwarz revives a period marked by profound human catastrophe. The bitter chansons, sad ballads, dark melodramas and acerbic texts of this performance, mostly from the 1900s and 1930s, reflect the psychological and emotional state of a society in Europe used to dealing with violence, revenge, despair and madness. The profound and entertaining evening insightfully plunges the depths of the human psyche, bringing to light the grotesque, the curious and the cynical.
With music by Damia, Suzy Solidor, Alexander Vertinsky, Claudio Villa, Alexander Skrjabin, Arnold Schönberg, Luciano Berio u.a.;
With texts by Franz Kafka, Adolf Wölfli, Ted Hughes, Kurt Tucholsky, Joachim Ringelnatz u.a.
With Graham F. Valentine , Leonhard Dering
Voice

Graham F. Valentine

Piano

Leonhard Dering