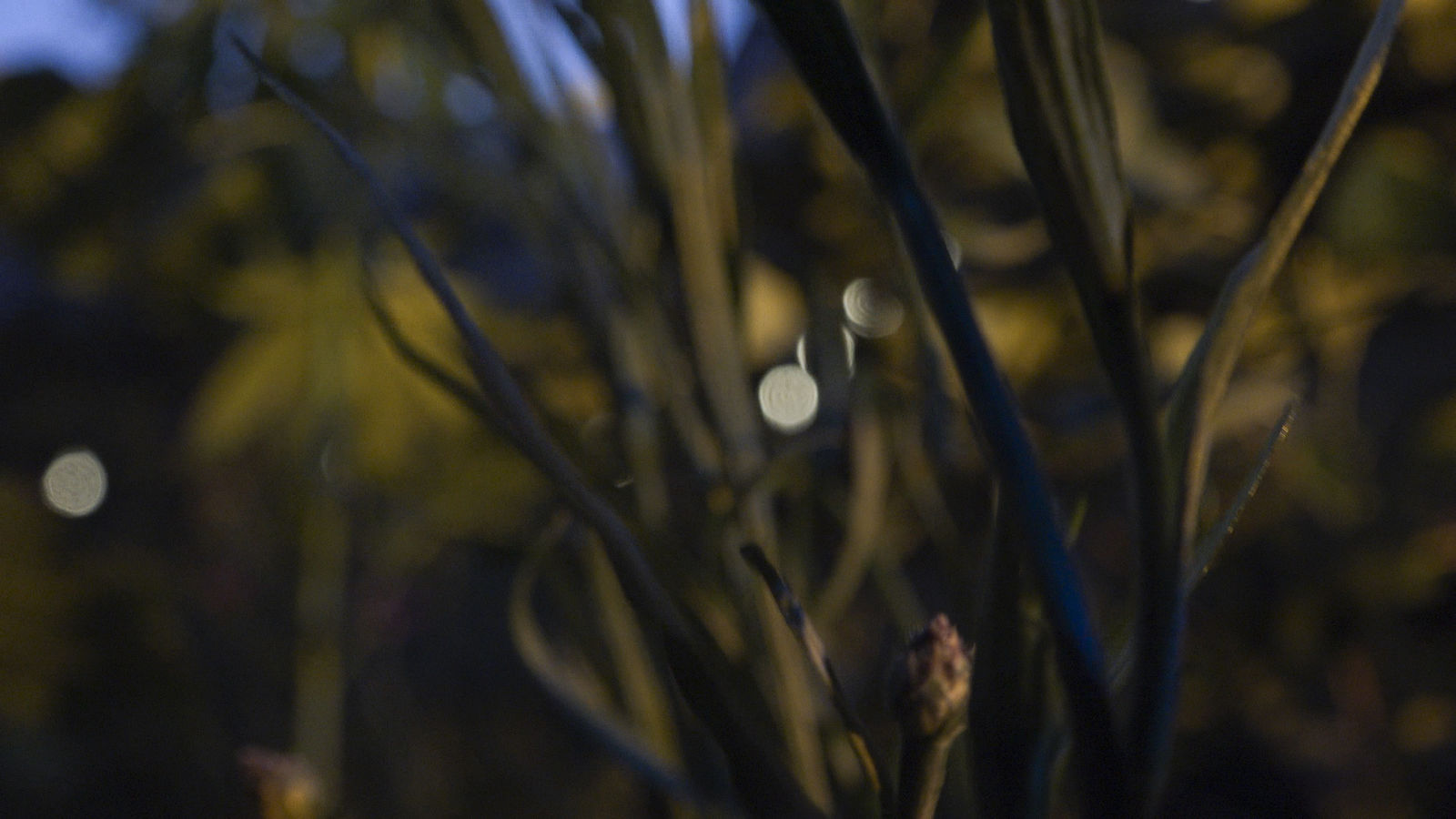 Wetterleuchten Ⅱ
Kino im Garten
On three weekends in June, the garden in the inner courtyard of the Schiffbau becomes a summer cinema. In cooperation with the cinemas Riffraff & Houdini and a screening by the Black Film Festival Zurich, we will show nine films in the Wetterleuchten series and thereby create a multi-faceted, wild and resistant image of nature. Air, water and earth thematically frame one weekend each. Based on these three elements, an associative, cinematic journey emerges that depicts the interplay between humans and nature. The genres of the films range from fantastical animated works to slow cinema and visually powerful documentaries.
Marcher sur l' eau (Above Water)
Fr., 17. Juni 2022, 21:30 Uhr
Water is becoming increasingly scarce. For a billion people, access to safe drinking water is almost non-existent. As a result, millions of families spend their lives trying to get access to water. Houlaye, 12 years-old, lives in a village in Tatis, Niger. She and the inhabitants walk several kilometres every day to fetch water. Without knowing it, they walk daily on water that flows two hundred meters below the surface.
Marcher sur l' eau / Above Water presented by Black Film Festival Zurich.
Presenting cinematic gems by Black filmmakers to the Zurich audience is the essence of the Black Film Festival Zurich. The festival shows realities of life, fictions and socio-political topics from the perspective of Black artists. This year, the festival will be present with special screenings in order to return to the Houdini cinema for an entire weekend in 2023.
Regie: Aïssa Maïga
Dauer: 89 Minuten
Sprache: Ov/e
Traiiler: https://vimeo.com/571555364
Utama
Sa., 18. Juni 2022, 21:30 Uhr
The old Indigenous smallholder couple gets by with very little. That's why every bit of earth is cared for with great attention. But when the rain doesn't fall on the Altiplano, it's time to get down to the nitty-gritty. When their grandson arrives at the remote farm in the middle of the drought, he brings news. The love story borne of gentle melancholy tells a visually beguiling tale of survival in a finite world.
Preview - in cinemas from 23 June.
Regie: Alejandro Loayza Grisi
Dauer: 87 Minuten
Sprache: Ov/d
Trailer: https://vimeo.com/702858327
Undine
So., 19. Juni 2022, 21:30 Uhr
Water is her element. Undine, a Berlin expert on urban development, is dumped by her boyfriend out of the blue. According to tradition, when Undine's love is betrayed, she has to kill the unfaithful one and return to the water from which she once emerged. But Undine doesn't want any of that, she doesn't want to leave. Then she meets the industrial diver Christoph. And falls in love all over again.
Regie: Christian Petzold
Dauer: 87 Minuten
Sprache: D
Trailer: https://www.youtube.com/watch?v=HRrBwIwht00