Project Pfauen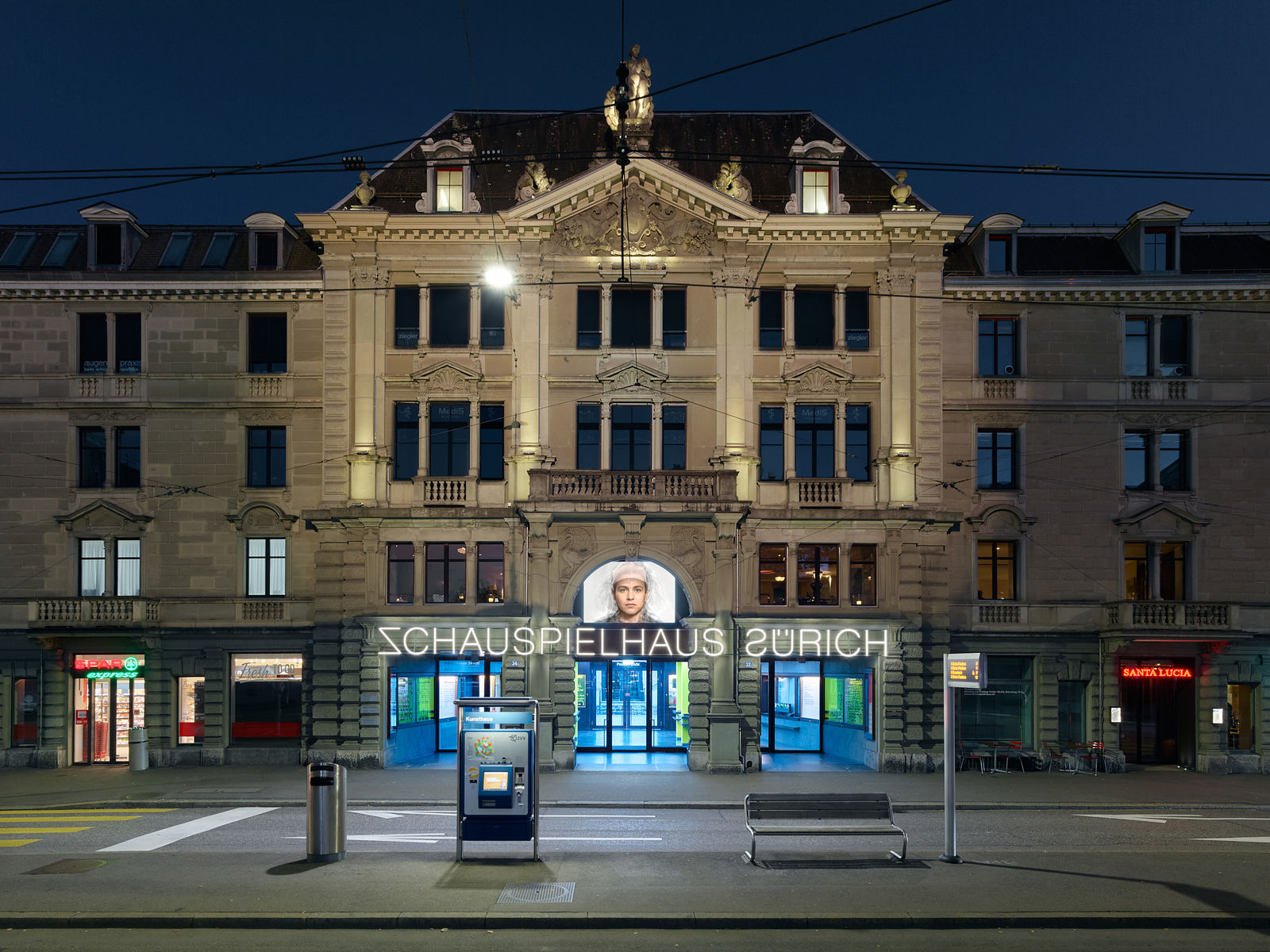 Statement by the Co-Artistic Directors Benjamin von Blomberg and Nicolas Stemann
Dear Audience,
Today, the homepage of an initiative is launched that intends to participate in a debate on the future of the Pfauen. Pfauen mit Zukunft (Pfauen with a Future) is therefore their slogan, and you all know what it is about: the Pfauen is in great need of renovation, something has to happen to this building; what exactly, there are various proposals on the table.
We would like to take up the discussion demanded by the initiators of this campaign. Together we want to figure out how the future of the Pfauen should be shaped. A future that the two of us will no longer experience as artistic directors of the Schauspielhaus Zürich. It is important for us to emphasise this: we will no longer be your artistic directors when the "new, old" Pfauen (re)opens. This discussion began long before we started our work here and will only reveal its results in the time after us. All the more reason for us to offer a field for this important and forward-looking discussion.
We have come to know the Pfauen very well by now. And we value this place very much and also worry about its future. It has also become our "favourite playroom", if we may say so (which also means that we know very well about its qualities, but also its problems). It has grown close to our hearts!
However, we also know: all of you, the city, must not leave this beautiful house alone; please don't! Namely - to preserve it! In any case, extensive renovation work is in order. It is therefore imperative that we continue to think about how the history of this place should be written architecturally into the future. It would be fatal to stop this with a loud "No! Stop!" The Pfauen, too, has always been a place that has repeatedly transformed itself and whose concepts for use have changed. Let it be said: the Pfauen does not exist. To refer to it as an unchanging figure is therefore absurd.
All of us in Zurich can therefore be grateful that some have embarked on the path of thinking about the Pfauen 2030. We would like to mention by name the board of directors of the Schauspielhaus, which is also behind the initiative "Pfauen mit Zukunft", the technical director Dirk Wauschkuhn, but also many, many other colleagues who have been working here for many years, in some cases even decades, in the technical or artistic fields and who know the Pfauen like the back of their hand; the Department of Culture of the City of Zurich, represented by Peter Haerle and the Mayor Corinne Mauch, as well as the Hochbaudepartement (Department of Planning and Buildings Authorities) with André Odermatt, have also acted in an extremely responsible manner.
In the coming weeks, we will repeatedly echo all the different positions on the future of the Pfauen. Of course, we are both available with our expertise. We will gladly contribute our knowledge and experience (ask us!). We hope for a lively, objective discussion that gives voice to all opinions. In the end, as controversial as they may seem, they all speak of the bond with this extraordinary place. Therefore: Hello to all! And a warm welcome!
The Pfauen is a home to you all.
Take care of yourself and stay healthy.
Yours sincerely,
Benjamin von Blomberg and Nicolas Stemann, Artistic Directors Schauspielhaus Zürich
Information and opinions on the future of the Pfauen:
Stadt Zürich: Modernisierung Pfauen
ETH Zürich: Konstruktionserbe u. Denkmalpflege – «Die Pfauenbühne erhalten»
Schweizer Heimatschutz: «Lasst dieses schöne Haus in Ruhe»
Komitee «Rettet den Pfauen»
Initiative Pfauen mit Zukunft