Archive Archive Archive Archive Archive Archive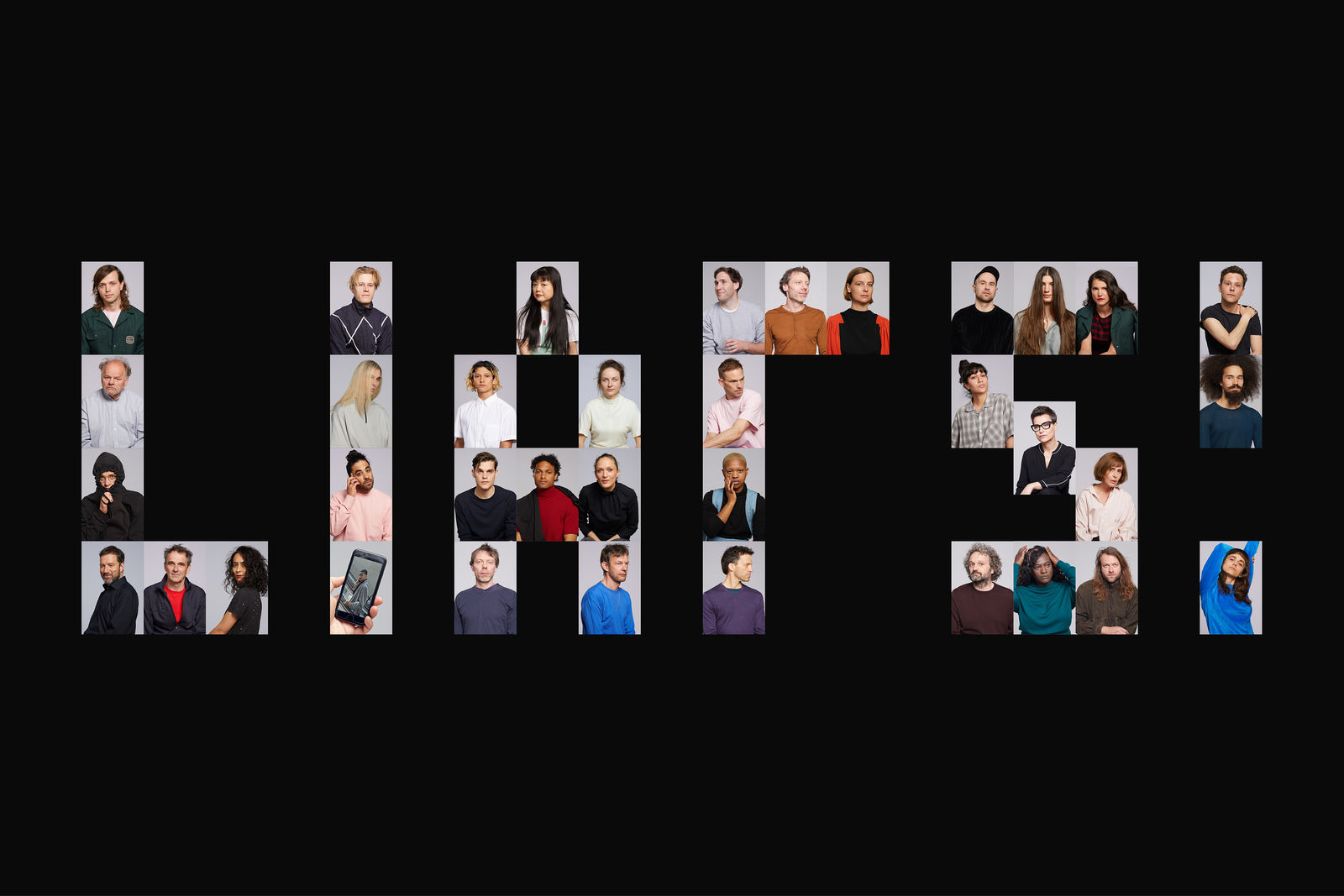 Liars!
The ensemble introduces itself
51% Lies
49% Truth
39% Finished
100% Show
Questions over questions: "Who is arriving in Zurich? How political is theatre? Do you believe in God? Where to get the best croissant in town?" For the newly designed foyer of the Pfauen the new ensemble tries to answer these questions in 35 two and a half minute situations – dancing, singing, searching – and raising new questions.
With
Ludwig Abraham
,
New Kyd
,
Alicia Aumüller
,
Vincent Basse
,
Maja Beckmann
,
Tosh Basco
,
Gottfried Breitfuss
,
Thelma Buabeng
,
Frances Chiaverini
,
Seyda Grahn
,
Sachiko Hara
,
Henni Jörissen
,
Tabita Johannes
,
Josh Johnson
,
Nils Kahnwald
,
Thomas Kürstner
,
Kay Kysela
,
Benjamin Lillie
,
Daniel Lommatzsch
,
Asma Maroof
,
Wiebke Mollenhauer
,
Michael Neuenschwander
,
Matthias Neukirch
,
Perle Palombe
,
Karin Pfammatter
,
Maximilian Reichert
,
Sebastian Rudolph
,
Lena Schwarz
,
Steven Sowah
,
Danuta Stenka
,
Songhay Toldon
,
Wu Tsang
,
Ondrej Vidlar
,
Lukas Vögler
,
Sebastian Vogel
,
Thomas Wodianka
12. September 2019
German and English
🛈 Order your free ticket via box office
Welcome speech: Corine Mauch and Madeleine Herzog