Archive Archive Archive Archive Archive Archive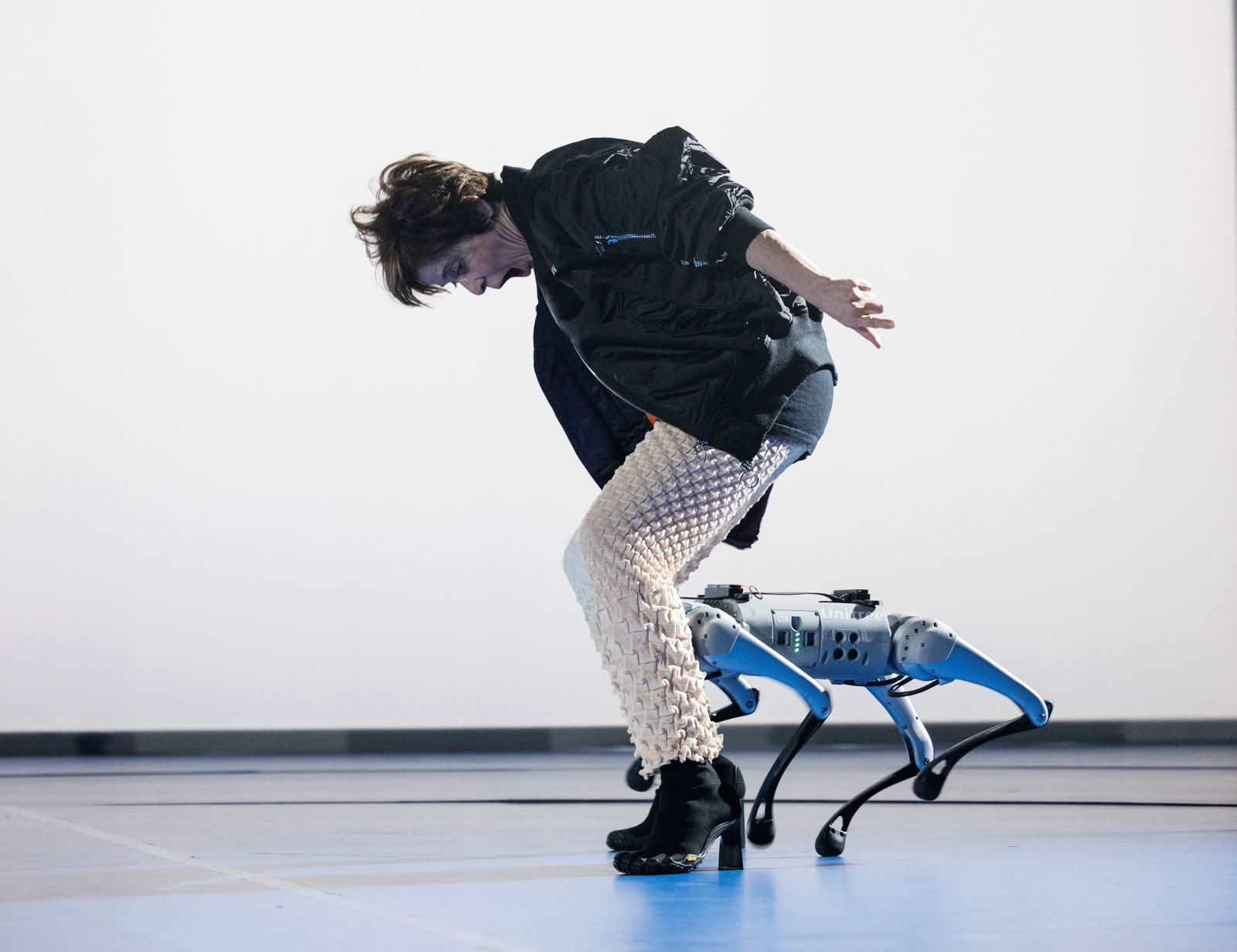 Momo
A visual poem based on the novel by Michael Ende
Staging: Alexander Giesche
Momo listens. Her friends come to the ruins of an old theatre to tell her stories. Due to her gift for listening, Momo becomes a threat to an entire system of timesaving, with which the ghostly "Men in Grey" mean to control the population. Alexander Giesche and his team turn the fantasy novel into an urban landscape and atmospheric meditation on what happens when time becomes a scarce commodity or gift that has to be continually reimagined. The stage becomes a fictional space of peaceful retreat. It abounds with time capsules that can prolong a moment into an eternity or contract it into the blink of an eye.
After Man in the Holocene and AFTERHOUR, Momo is the third work to find Alexander Giesche addressing the end of things. In the uncertain hope that another end of the world is indeed possible.
Staging

Stage design

Costume design

Composition

Video

Lighting

Christoph Kunz

Animation

Robotics

Max Kriegleder

Artistic head of production

Sandra Schudel

Dramaturgy
Show all contributers
Audience Development

Theatre Pedagogy

Touring & International Relations

Sonja Hildebrandt

Production Assistance

Maja Renn / Sarah-Maria Hemmerling

Stage design assistance

Daniel Felgendreher

Costume design assistance

Mona Eglsoer

Composition/ Sound design assistance

Konrad Wehrmeister

Production intern

Sarah-Maria Hemmerling

Costume design intern

Thea Mühl

Inspection

Michael Durrer

Soufflage

Rita von Horváth

Surtitle Translation

Sinikka Weber

Surtitle Setting

PANTHEA
Show less contributers
Premiere: 11. February 2022, Schiffbau-Halle
Also interesting for 14 year olds
2h40, no interval
🛈 Introduction 30 minutes before the performance on 18.11., 21.11. and 30.11.
In addition, all audio introductions can be found online on our Soundcloud account.

For people with physical disabilities, beanbags will be provided. These can be requested from the theatre box office before the performance via theaterkasse@schauspielhaus.ch or +41 258 77 77.
Image gallery & Videos