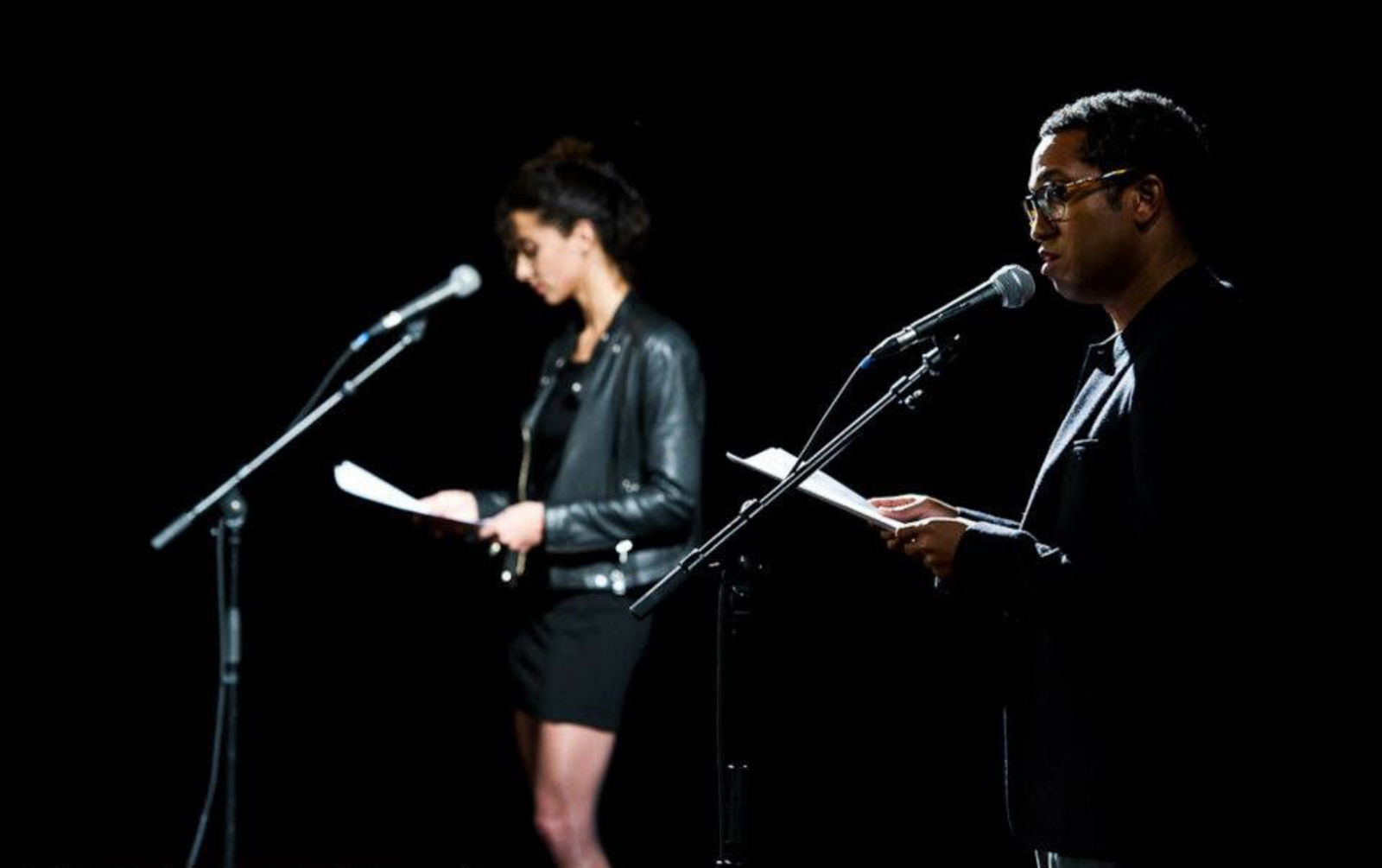 The Conspiracy
of Performance
Lecture performance after: Jean Baudrillard
By: Trajal Harrell & Perle Palombe
50% Lecture
50% Performance
100% Conspiracy
Over 20 years ago, one of the most important French sociologists of the 20th century, Jean Baudrillard, wrote a swan song on contemporary art. Trajal Harrell and Perle Palombe engage themselves with this manifest and talk about aesthetic conspiracies and their own conspiracy. In English, French and, supported by Songhay Toldon, on two occasions also in German.
At the season opening, choreographer Trajal Harrell will perform at Pfauen: From September 12-18, he will show his solo performance The Return of La Argentina, the lecture-performance The Conspiracy of Performance with Perle Palombe and the world premiere of The Köln Concert for six dancers*. It is a matter of learning anew, of making theatre. dance. In front of an audience. With distance and caution. But no less devotion.
To contextualize the complex reference systems in Trajal Harrell's artistic practice, you will find video lectures on the following topics here soon:
Eike Wittrock: Movement on the Runway or the Catwalk
Yasmina Reggad: Performance and Visual Arts
Sara Jansen: Butoh and Modern Dance
A video lecture on the topic of "Voguing and Postmodern Dance" will follow shortly.
Showcase
The Köln Concert:
Saturday, 12 September, 8pm
Sunday, 13 September, 5.30pm
Wednesday, 16 September, 8.30pm
Thursday, 17 September, 8.30pm
Friday, 18 September, 8.30pm

The Return of La Argentina:
Sunday, 13 September, 4-4:30pm
Thursday, 17 September, 7-7:30pm

The Conspiracy of Performance:
Tuesady, 15 September, 8-8:30pm
Wednesday, 16 September, 7-7:30pm
Friday, 18 September, 7:00-7:30pm
Developed and supported by: Skite 2010, Cean (FR)
Zurich-Premiere: 15. September 2020, Pfauen