Perle Palombe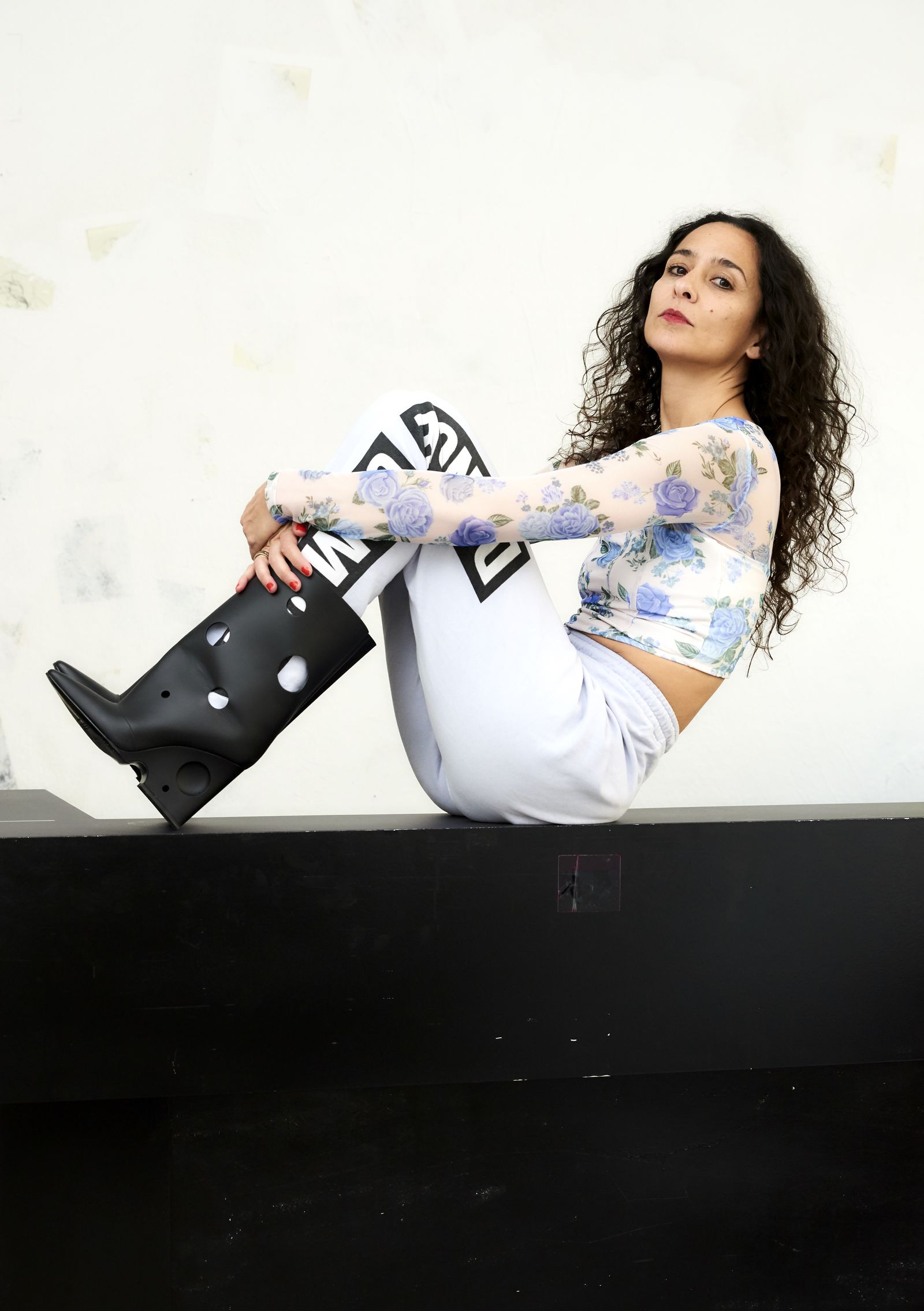 Perle Palombe was born in Marseille of an Armenian father and a French mother. She grows up in the south of France, now lives in Paris with her man Thierry Raynaud and their two children Joseph and Roberto.
She graduates from the Strasbourg National Theater school. She plays Angélique in La Place Royale by Corneille, Rosaura in Calderon by Pasolini, Fritz in Der Teich by Robert Walser, she is Frida Kahlo for Yves Noel Genod, she is in Paradise Now by Gwenael Morin, she collaborates with the artists Hippolyte Hentgen on several projects, one of which is particularly close to her heart: portrait number 9 Claude Ridder around the film Je t'aime, je t'aime by Alain Resnais.
She meets Trajal Harrell in 2010 in Caen then dances in several of his shows such as Caen Amour (Avignon festival 2016), Maggie the Cat (MIF Manchester 2019), Séance de Travail (Schauspielhaus Bochum 2018), as well as in performances exhibitions such as at Barbican in London in Hoochie Koochie in 2017.
Invited by Trajal, she joins the Schauspielhaus Zürich Dance Ensemble in 2019, plays in a film by Wu Tsang, in a piece by Yana Ross and continues her collaboration with Trajal Harrell. She will also play in France in 2022 with the director Hubert Colas. In Superstructure, based on a text by Sonia Chiambretto, she will be Fella.
Connected journal posts