Archive Archive Archive Archive Archive Archive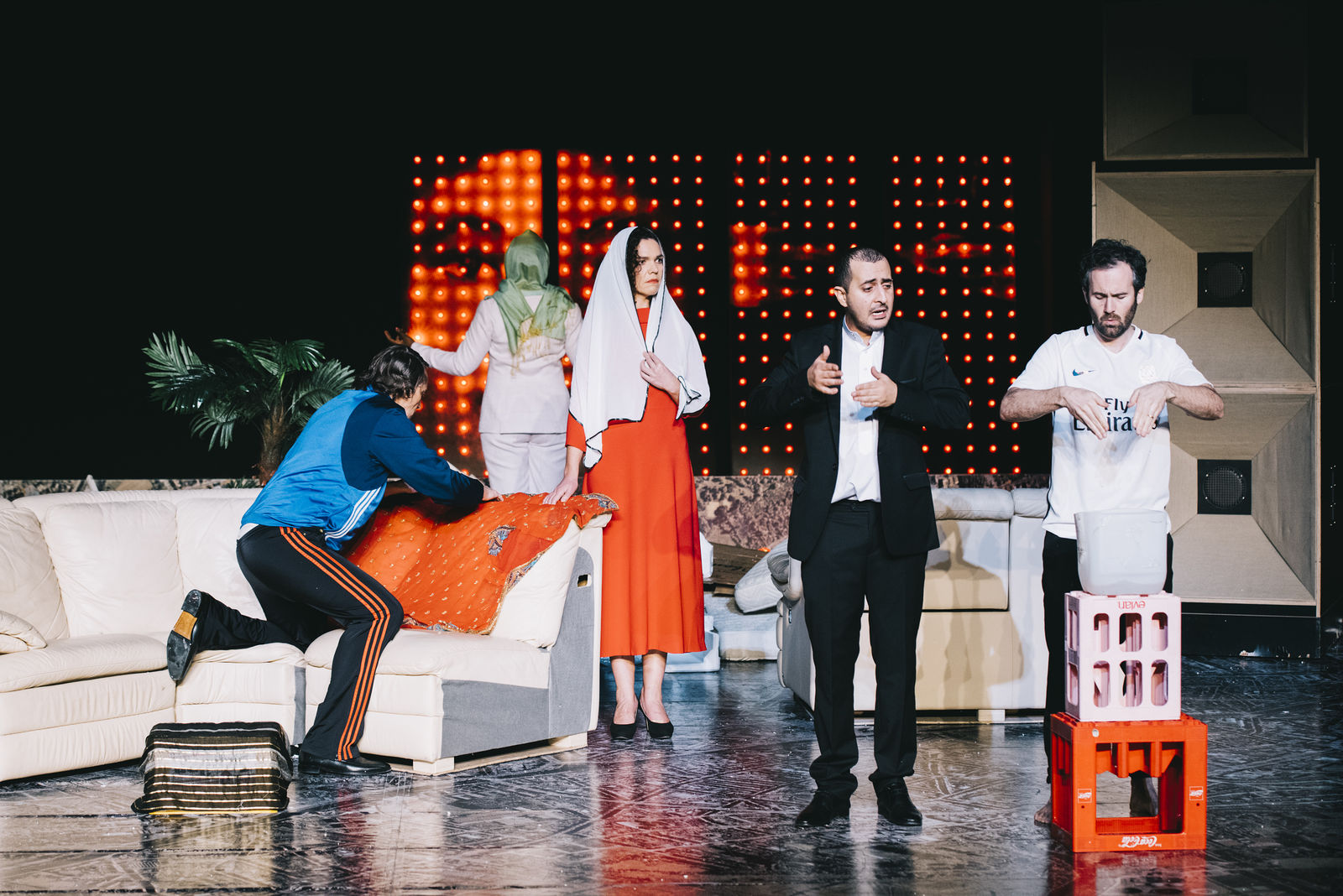 Unterwerfung
After the novel by Michel Houellebecq
Staging: Johan Simons
80% Provocation
90% Melancholia
100% Acting
When a new president is elected in France, the well-organ- ised life of the ageing professor of literature François
is turned upside down: as of now, a charismatic Moslem is at the head of a soon-to-be Muslim France. After his highly praised production of Atomised, Johan Simons returns to Michel Houellebecq: this sinister and satirical vision of the future is a melancholic provocation.
The first production of Unterwerfung was created in 2017 in cooperation between NTGent and Action Zoo Humain and Chokri Ben Chikha.
With Guy Clemens, Stefan Hunstein, Karin Moog, Mercy Dorcas Otieno, Mourade Zeguendi
Staging

Co-Direction

Chokri Ben Chikha

Adaption

Jeroen Versteele

Stage Design

Bert Neumann

Costumes

An De Mol

Dramaturgy

Koen Haagdorens, Cathrin Rose
Zürich­-Premiere: 21st February 2020, Pfauen
Recommended age: 16 and above
In German and French with German and English surtitles.
🛈 Introduction 30 min before the play on 22.02., 03.03., 05.03., 06.03., 11.03., 18.03., 21.03., 13.04. und 28.04.
Image gallery & Videos