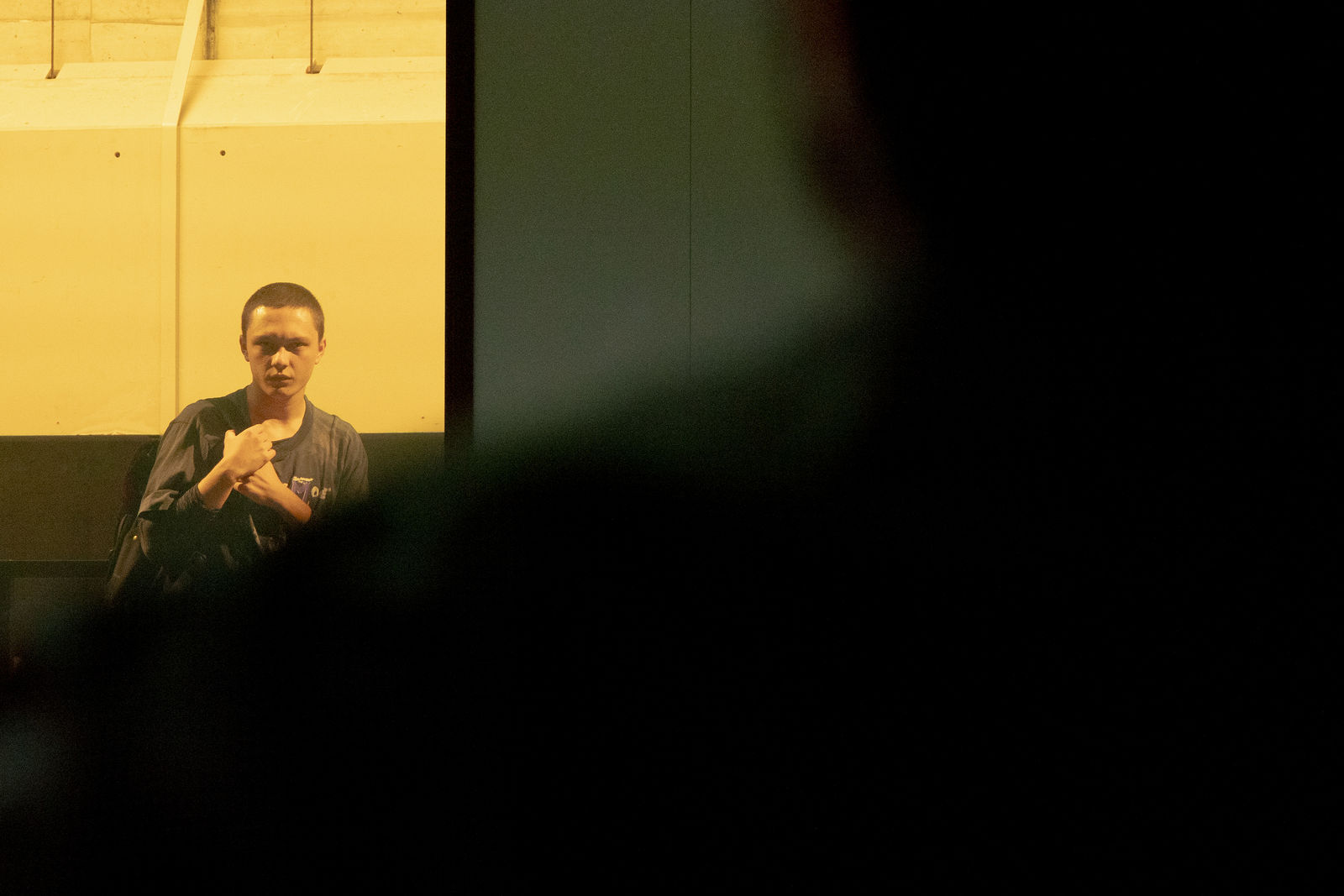 Der Junge aus der letzten Reihe
By Juan Mayorga
Staging: Christiane Jatahy
Translation: Stefanie Gerhold
88% Reality
99% Complicity
100% Theatre
A student writes essays about infiltrating the home of a wealthy family, where he first challenges the role of the son, then the husband. A teacher so fascinated by what he reads, he becomes his student's mentor, then his accomplice and, finally, his victim. In his story about the boy at the back of the class, Spanish playwright Juan Mayorga creates a dense psychological study of the limits of pedagogy and class affiliation. The student's essays give rise to situations in the family home, and the teacher's corrections lead to dialogues between the characters. In a rapid succession of scenes, Mayorga mixes life and literature.
Director Christiane Jatahy is known for these kinds of balancing acts between reality and fiction. Now in her second Zurich work with the ensemble, after adapting Shakespeare's Macbeth at the Pfauen, she focuses entirely on the acting: In an ellipse around the round stage in the Schiffbau-Box, audience members can imagine themselves sitting in the back of the classroom, allowing them to easily observe the actors – awhile finding themselves right in the home of an unfamiliar family.
Author

Juan Mayorga

Translation

Stefanie Gerhold

Staging

Artistic assistance, Stage design and Lighting

Thomas Walgrave

Costume design

Paula Henrike Herrmann

Music

Pedro Cunha Vituri

Master electrician

Frank Bittermann

Dramaturgy
Show all contributers
Production manager

Henrique Mariano

Audience Development

Touring & International Relations

Sonja Hildebrandt

Artistic Mediation T&S

Production Assistance

Mary Udosen

Stage design assistance

Lenki Behm

Costume design Assistance

Ruth Wulffen

Inspection

Aleksandar Sascha Dinevski

Soufflage

Rita von Horváth

Surtitles Set-up

Agnieszka Fietz (Panthea)

Surtitles Translation

Sinikka Weber

Surtitles Operators

Victoria Engler / Kevin Mutter / Isabelle Koch
Show less contributers
Duration: 1h 50 min.
Swiss premiere: 8. September 2023
English Surtitles
🛈 ♥ Affairs / Related Artist
Introduction 30 min before the play on 13.9., 20.9., 22.9., 25.9., 4.10. and 6.10.
Introduction: Bendix Fesefledt (Dramaturg)
Image gallery & Videos