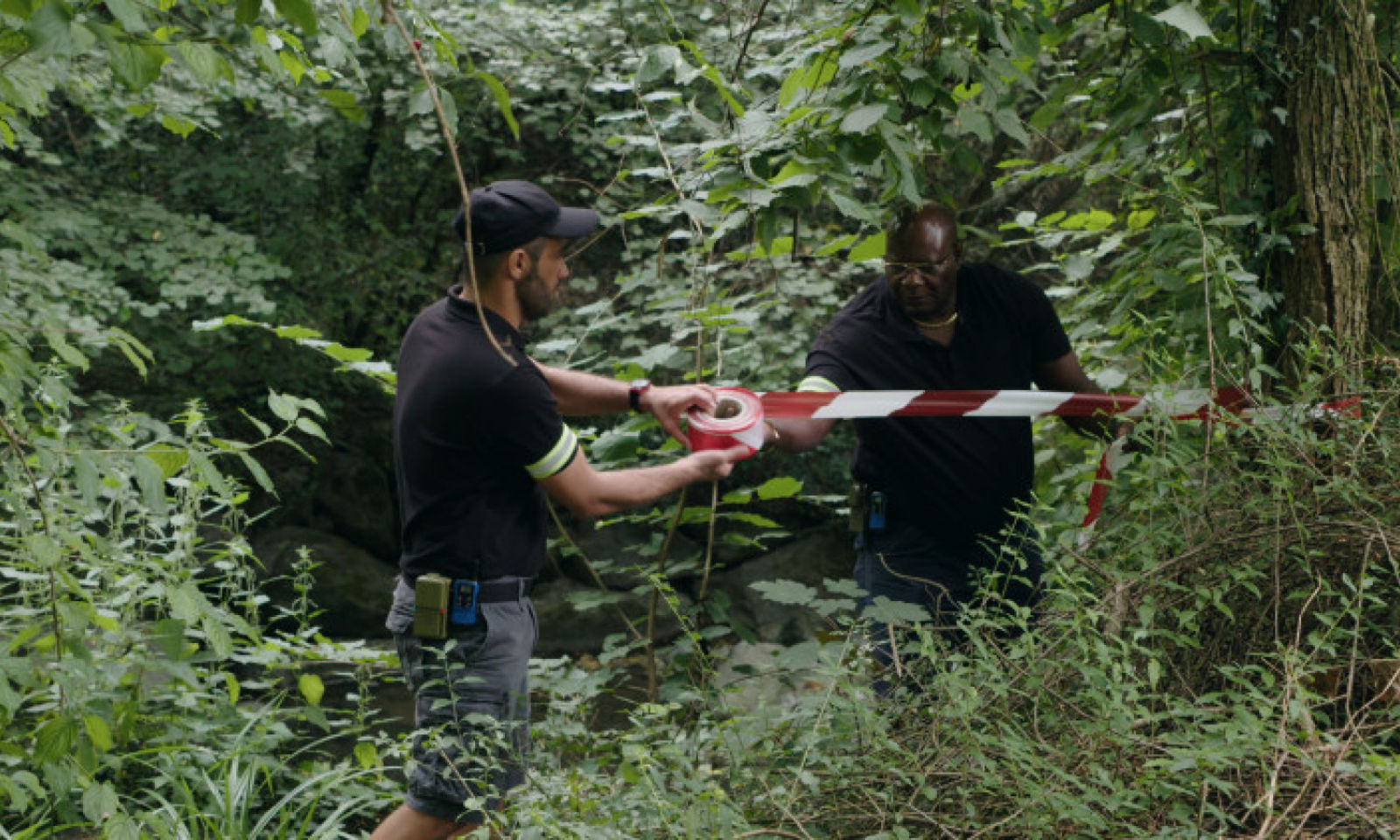 L'îlot
Wetterleuchten - Kino «Im Wald»
By Titian Buchi
Switzerland, 2022, 106 minutes
Language: French with German subtitles
In the summer heat, a residential area in Lausanne gets out of step. Ammar and Daniel are ordered to make their rounds vigilantly around the neighborhood. Her very special attention is paid to the small river in the adjacent grove. Ammar, still new to the job, and Daniel stake out their territories, a friendship develops while the residents speculate about a mysterious event in the green ravine.
20:30: Door opening & bar
21:15: Intorduction with Tizian Büchi & Sascha Bleuler (HRFF Zurich)
21:30: Film start
Anschliessendes Q&A mit Regisseur Tizian Büchi
Presented together with the Human Rights Film Festival Zurich & Let's Doc!
Image gallery & Videos