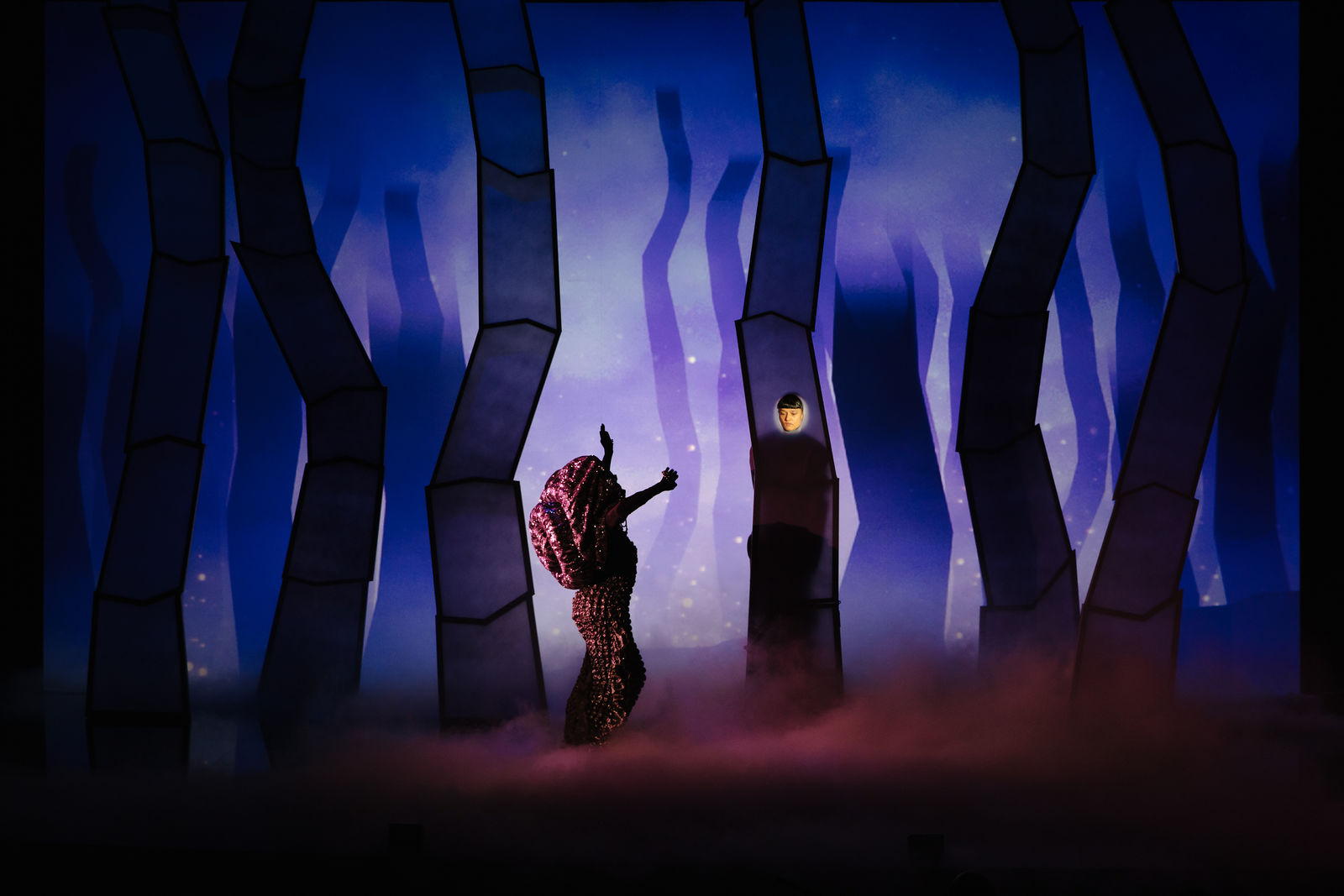 Pinocchio
After the novel by Carlo Collodi
Staging: Moved by the Motion
In his novel "Adventures of Pinocchio", Carlo Collodi follows Pinocchio's journey from animated log to "real boy", taking him through all sorts of trials that test his morals and judgment. A series of fantastic characters – sometimes more, sometimes less trustworthy – accompany him on this whimsical journey.
In this year's family play, the group Moved by the Motion, around Wu Tsang, Tosh Basco, Josh Johnson and Asma Maroof, takes on this canonical material, dealing with the question of what it actually means to become a "real boy": What trimmings/dressings does Pinocchio have to endure on his way from log to "real" human being, what gets lost on this lonely journey, how is he shaped by his connections to his wondrous environment?
Together with the author Sophia al Maria, Moved by the Motion explore the novel's poetic and philosophical aspects, and condenses them into a fanciful world of movement, poetry, virtual reality and music in which children and their companions can become equally entangled.
Artistic Direction

Moved by the Motion (Wu Tsang, Tosh Basco, Asma Maroof, Josh Johnson, Patrick Belaga)

Movement Direction

Choreography

Music

Text

Sophia Al-Maria

Stage Design

Nina Mader

Costume Design

Kyle Luu

Hair Design

Sara Matthiasson

Dramaturgy
Audience Development

Laura Rivas Kaufmann

Touring & International Relations

Björn Pätz

Artistic Mediation T&S

Zora Maag / Manuela Runge / Theaterjahr Schauspielhaus Zürich

Head of Production

Laura D'Incau

Light

Frank Bittermann

Production Assistance

Mahlia Theismann

Stage design assistance

Eva Lillian Wagner

Costume design assistance

Paula Henrike Herrmann / Mona Eglsoer

Production intern

Luca Schäfer

Anouk Eugster

Dramaturgy Intern

Yèinou Avognon

Inspection

Dayen Tuskan

Soufflage

János Stefan Buchwardt

Surtitle Riders

PANTHEA
approx. 70 Minutes
Premiere: 12. November 2022
Also interesting for ages 7 and up
Language: German. With english surtitles.
🛈 "Pay whatever you want" on 18th December followed by an artist talk.