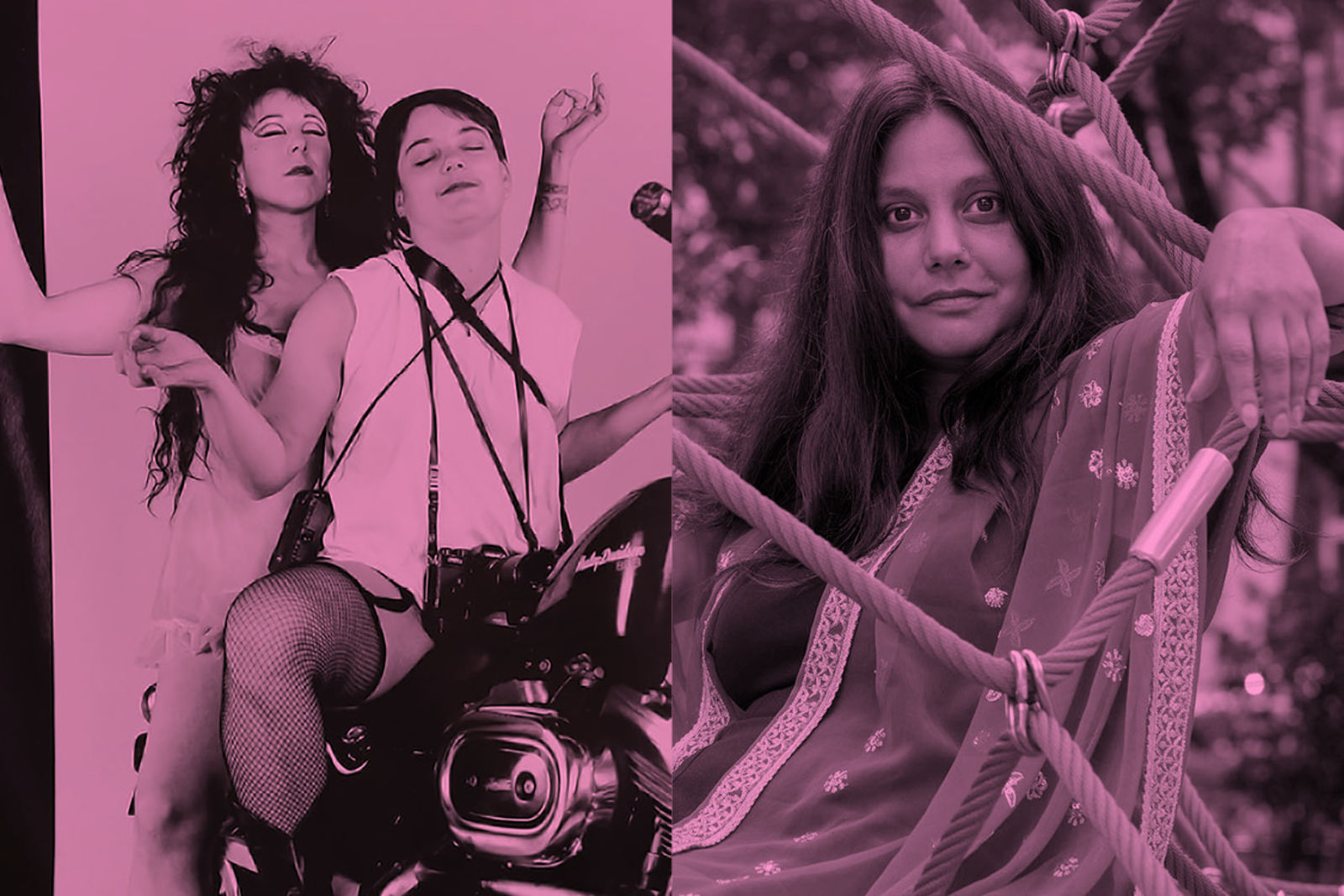 Tender Talk Nr. 4:
Annie Sprinkle, Beth Stephens
& Mithu M. Sanyal
A Live-Talk online on Zoom
100% Zoom
100% Home office
200% Schauspielhaus digital
*****
What does it feel like to be married to the Earth? Annie Sprinkle and Beth Stephens know: the two artists and founders of the Ecosex Movement said yes to Planet Earth a few years ago and have been in an artistic love affair with nature ever since - queer-feminist, post-humanist, ecological, playful and full of humour. In Tender Talk #4 on 25 March 2021, the duo will meet their long-time friend and thinker in crime, the cultural scientist, journalist and author Mithu M. Sanyal, who has just hit the heart of the time with her first novel "Identitti" and a furious ride through European identity politics.
With

Annie Sprinkle / Beth Stephens, Mithu Sanyal
Tender Talks: Every fortnight, the Schauspielhaus invites two individuals to engage in a dialogue on Zoom; where they get in touch with each other by speaking and thinking.
The Zoom-Link to Tender Talk #4 will be uploaded here before the discussion.
The talk will be held in English with simultaneous translation into German and will last approximately 60 minutes. There will be an opportunity to ask questions afterwards. The talk is limited to 1,000 people, no registration necessary.