Archive Archive Archive Archive Archive Archive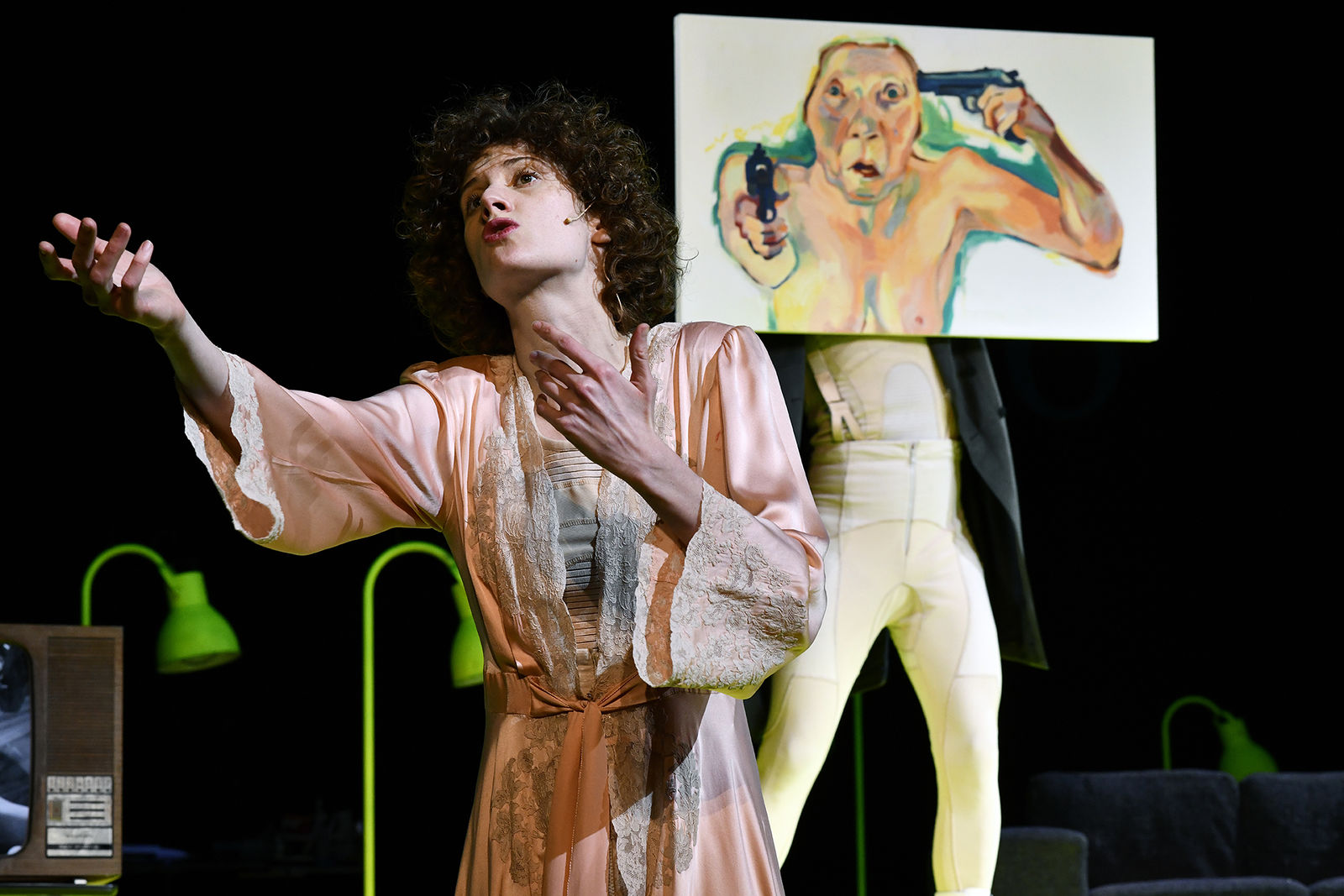 Der Vater
After: August Strindberg
Staging: Nicolas Stemann
45% Tragödie
63% Farce
100% Male Fragility
August Strindberg was a highly sensitive extremist living in a time of radical transformation. Initially part of an early feminist emancipation movement at the end of the 19th century, later a paranoid reactionary, in The Father he provides a seismographic record of what a patriarchal world in upheaval means. Nicolas Stemann examines the idea of modern-day men as the threatened, dangerous sex: they are on the rampage against others and themselves – even the vast majority of suicides are committed by men. Strindberg is the author providing a voice for these men and their desperate bid to "take back control".
*** Content warning: This production contains depictions of sexualised violence and sexism and addresses the issues of suicide and mental health. ***
Staging

Stage design

Video

Costume design

Music

Rehearsal men choir

Clayton Bowman

Light

Charlotte Marr

Dramaturgy
Show all contributers
Audience Development

Silvan Gisler / Laura Rivas Kaufmann

Production Assistance

Stage design assistance

Costume design assistance

Sophia May

Production intern

Anina Steiner

Costume design intern

Enno Rennenkampff

Inspection

Eva Willenegger

Soufflage

Rita von Horváth

Surtitle Riders

PANTHEA
Show less contributers
Transferring from Münchner Kammerspiele
2 Hours
Zurich-Premiere: 1 April 2022, Pfauen
🛈 Introduction 30 min before the play on 24.5. and 2.6.
Introduction: Silvan Gisler, Kommunikation
Image gallery & Videos