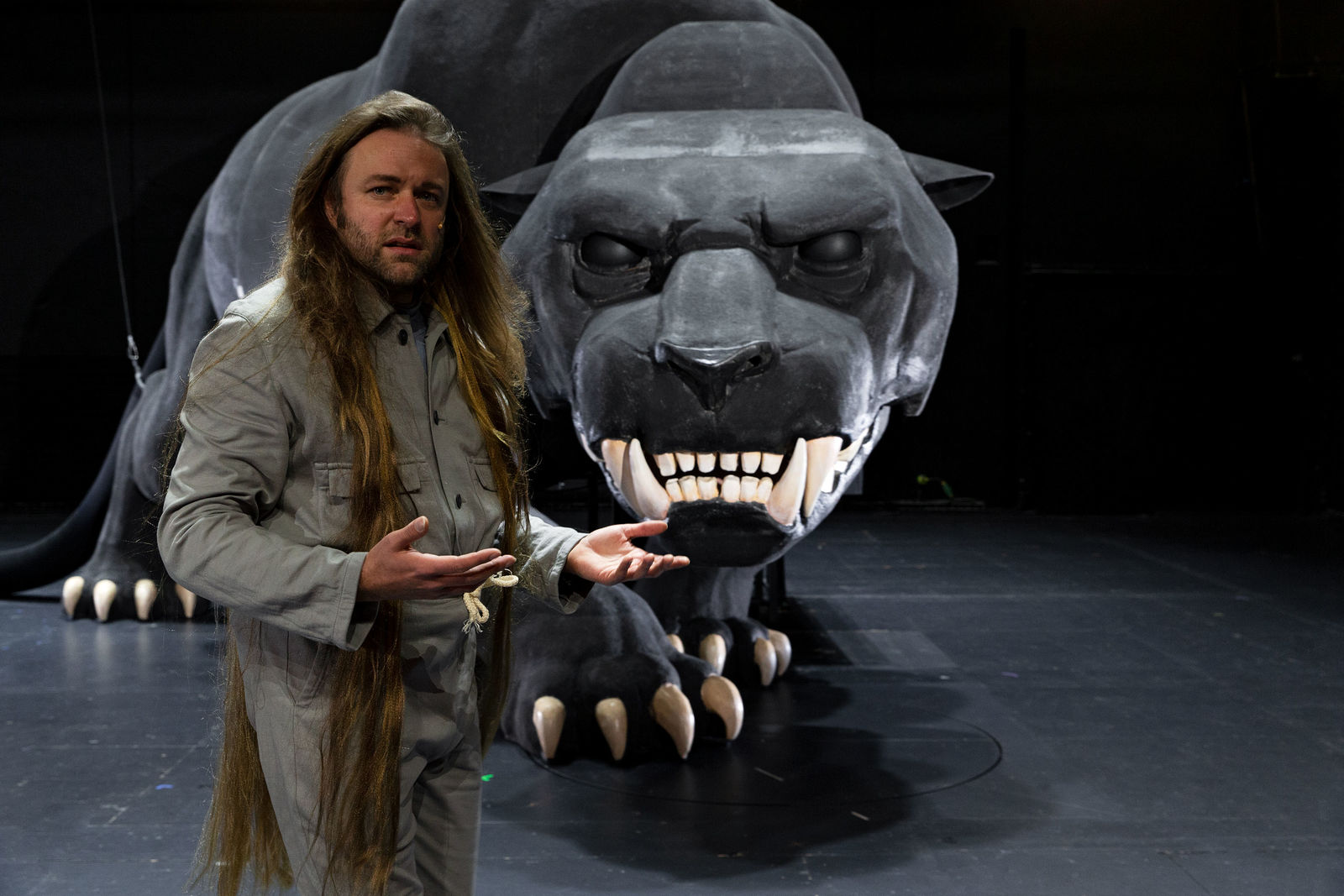 Sisters
Monologue after Drei Schwestern by Anton Tschechow
Staging: Leonie Böhm
"Get out of here" is the mantra of Chekhov's Three Sisters and their neighbors – yet, at the end of the play, no one leaves. In this version, Sisters, however, only one person remains, left all alone.
With a refined concept that takes the play's ending to a new level, director Leonie Böhm and actor Lukas Vögler create a haunting monologue about leaving stale ways of life behind, as well as the power that lies dormant beneath one's own passivity. They search for that moment when a wound stokes the inner fire and sparks a new future beyond the assigned roles and preconceived feelings that we sometimes put on like sewing patterns.
Sisters was created during the lockdown of spring 2021 and was performed only once as a live stream. In the process, the live camera from the empty Pfauen became an intimate witness to an actor's walk into solitude. But how do you leave real people, people present in the room? This winter, Leonie Böhm and Lukas Vögler go one step further, exposing themselves with their questions directly to the Zurich audience without a digital filter.
Staging

Set Design

Sören Gerhardt

Costumes

Zahava Rodrigo

Music

Dramaturgy
Show all contributers
Audience Development

Production Assistant

Stage Assistant

Eva Willenegger

Costume Assistant

Miriam Schliehe

Assistance

Salome Immoos

panther stat

David Gees

Stage Manager

Aleksandar Sascha Dinevski

Live camera

Robin Nidecker

Soufflage

János Stefan Buchwardt
Show less contributers
Premiere: 21 January 2023
Pfauen