Archive Archive Archive Archive Archive Archive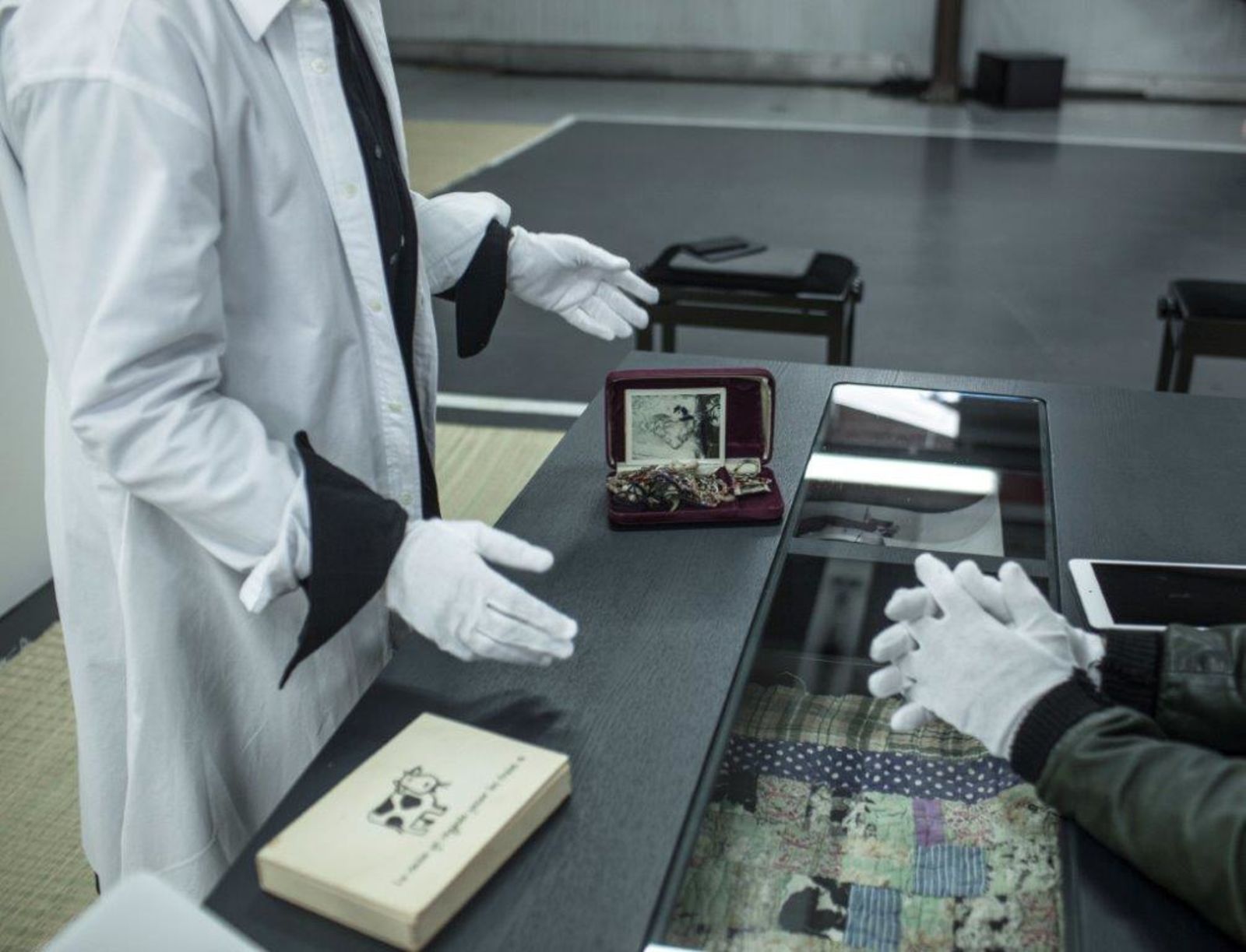 Dancer of the Year Shop #4
With Trajal Harrell & Members of the Ensemble
Whilst Harrell performs the dancer of the year solo, a shop opens the door to his life and work. In a gallery space, Harrell, together with members of the Schauspielhaus ensemble, sells personal objects and heirlooms as art, contributed to his legacy as a choreographer and "Dancer of the Year".
Installation, Soundtrack, Costumes

Set design

Jean Stephan Kiss

Artistic advise

Yasmina Reggad
A co-production with Kunstenfestival des Arts, Kanal - Centre Pompidou, Impulstanz Festival, Schauspielhaus Bochum, Bit Theatergarasjen, Festival d'Automne à Paris, Lafayette Anticipation, Museum Ludwig, Dampfzentrale Bern
10 March 2022, the installation Dancer of The Year Shop #4 will be on view daily from 5 March - 3 April (except Mondays) and activated from 2-5.30pm.
Recommended age: 16 and above
🛈 .
Tickets: www.kunsthallezurich.ch
Free admission with "Dancer of the Year" & "Deathbed" Tickets.