Archive 2016/17 Archive 2016/17 Archive 2016/17 Archive 2016/17 Archive 2016/17 Archive 2016/17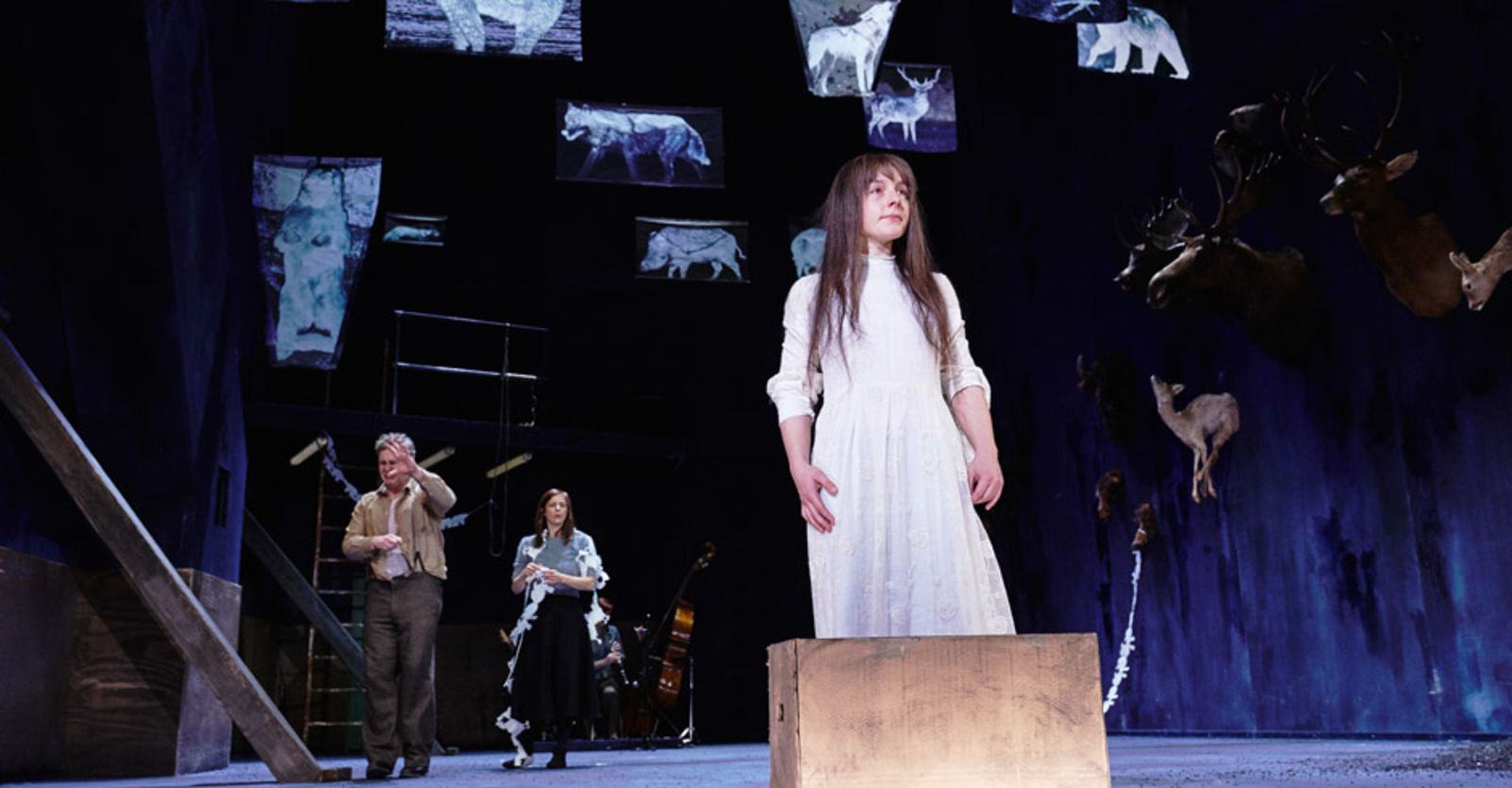 The Wild Duck
By Henrik Ibsen
"That's what the wild ducks always do. They dive to the bottom, as far as they can, old chap. They bite into the kelp and algae – all the muck down there. And never come up again."

When Gregers Werle returns to his home village after many years, an old conflict flares up again between him and his father, the wealthy Consul Werle. Gregers believes that his childhood friend Hjalmar had his 14-year-old daughter Hedvig foisted upon him – but that Hedvig is in reality his own father's illegitimate daughter. Gregers interprets the many gifts that his father sends to the Ekdal family as unmistakeable proof of his assumption. Despite the best intentions, the self-appointed, relentless investigator Gregers destroys the family's peace with his "ideal claims." He thus also destroys the salutary refuge of illusion – such as the attic, where the Ekdals escape from reality, but which also made a loving life possible in the first place. In his poetic tragicomedy of 1884, Henrik Ibsen reveals to us a bitter conception of man: the middle class has neither strength nor self-confidence, and lives in a state of the greatest dependence – anything that Hjalmar has, he has thanks to Werle. In this moribund world, even Doctor Relling merely supplies his patients with white lies. The only desire to bring about change is reflected in Gregers Werle's feverish investigation. He wants to save the "Wild Duck" from the depths of the sea and bring the truth to light at all costs. In so doing, he is ultimately responsible for the suicide of the 14-year-old Hedvig Ekdal.
This is the first time that Dutch director Alize Zandwijk has worked in Zurich. From 1998, she was Artistic Director of the Ro Theater in Rotterdam together with Guy Cassiers, and became Director of that institution in 2006. In Rotterdam, besides staging numerous productions of her own, which toured throughout Europe, Zandwijk forged international partnerships and promoted ensemble theatre. She has regularly staged productions in Germany since 2003, including work at the Thalia Theater Hamburg and the Deutsches Theater Berlin. Zandwijk has been Principal Director of the Theater Bremen since 2016.
With Hans Kremer, Milian Zerzawy,
Siggi Schwientek
, Christian Baumbach, Isabelle Menke, Marie Rosa Tietjen, Anne Eigner, Ludwig Boettger, Maartje Teussink
Direction

Alize Zandwijk

Stage Design and Costume

Thomas Rupert

Sound

Maartje Teussink

Lighting Designer

Markus Keusch

Dramaturg

Karolin Trachte

Assistant Director

Clara Isabelle Dobbertin

Assistant Stage Designer

Marie Hartung

Prompter

Gabriele Seifert

Stage Manager

Aleksandar Sascha Dinevski

Assistant Costume Designer

Selina Tholl

Literary Internship

Nina Wiener
Image gallery & Videos