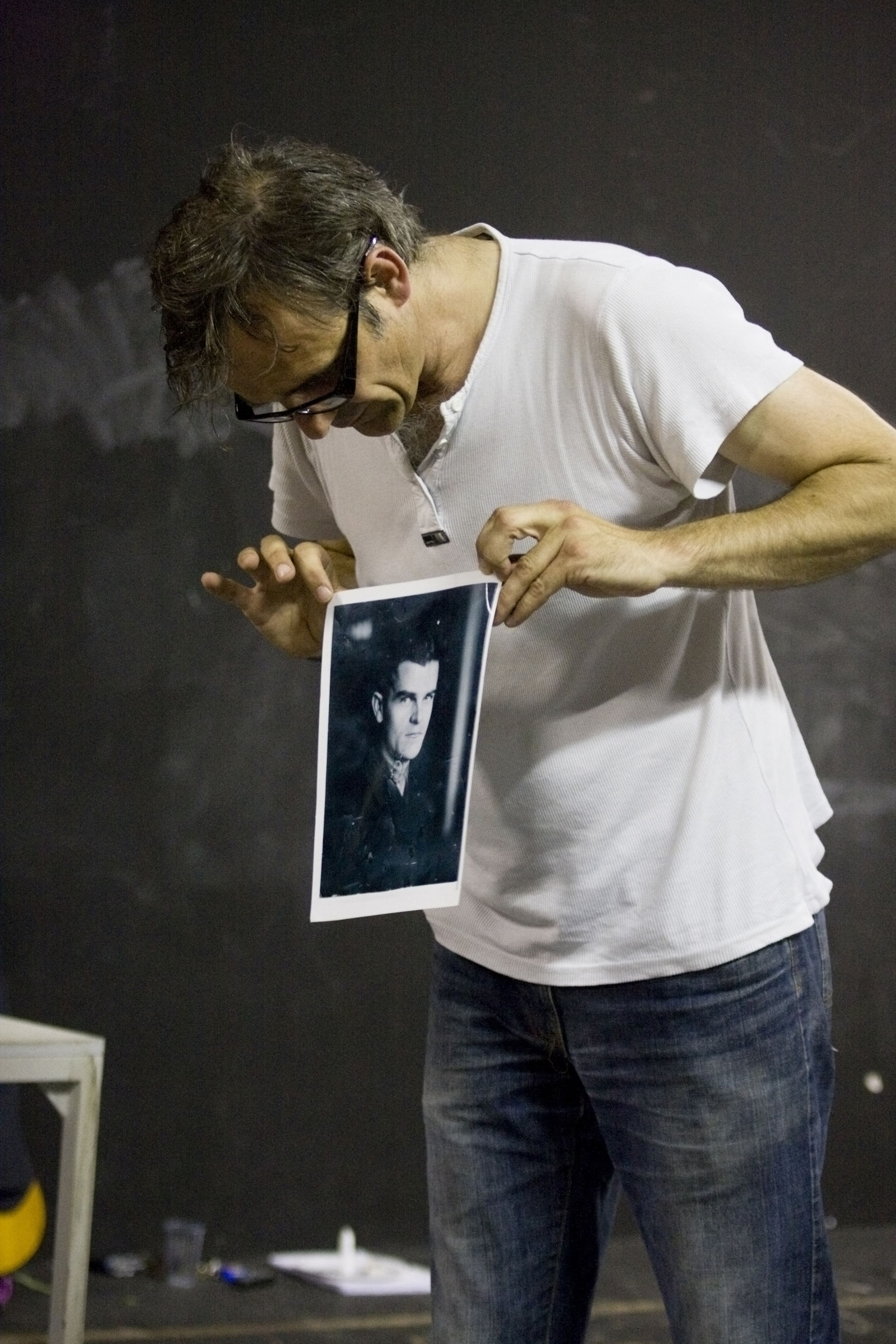 Hans Schleif
By: Matthias Neukirch und Julian Klein
100% Close Up
70% Vergangenheitsbewältigung
30% Familiengeschichte
Hans Schleif was an architect, archaeologist, a father and high-ranking member of the SS. His grandson Matthias Neukirch, member of the Schauspielhaus ensemble since 2015, went in search of his biography. What he discovered is surprising, confusing and raises new questions. He takes us with him on this quest through the depths of history in order to arrive in this present day.
«He creates an intimate evening, while bizarrely linking ancient myths, the Holocaust and wonder weapons to one another. Rarely has history been so tangible.» writes Tom Mustroph from the Berliner Tagesspiegel.
Staging,technical set-up, performance management/evening direction

Julian Klein
Recommended age: 16 and above
🛈 Until further notice, due to the pandemic, we will not be providing live introductions before the performance, but will make them available online on our Soundcloud account and on the play page.