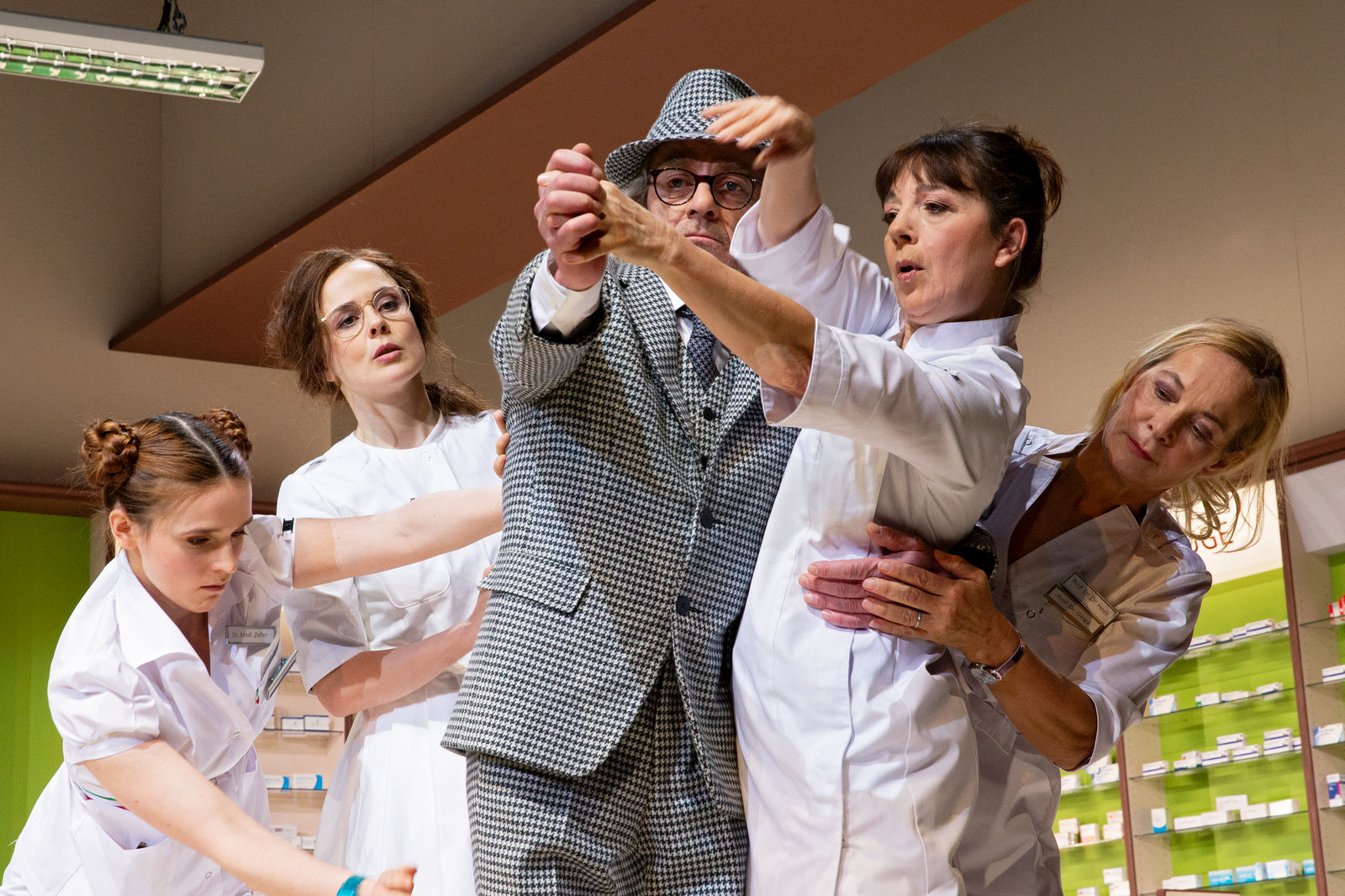 Das Weinen 
(Das Wähnen)
Based on texts by Dieter Roth
Staging: Christoph Marthaler
88% Healing Promise
9% Side Effects
3% Interactions
Dieter Roth and Christoph Marthaler share a strong fondness of the weathering of the body, spirit and chocolate given the slow passing of time. Delayed by a few months due to the coronavirus, the first highly public encounter between these Swiss exceptional cases is now about to take place.
Staging

Stage Design

Duri Bischoff

Costumes

Sounddesign

Thomas Schneider

Musical production

Bendix Dethleffsen

Light

Christoph Kunz

Dramaturgy
Show all contributers
Audience Development

Theatre pedagogy

Manuela Runge

Production assistant

Clara Isabelle Dobbertin

Production trainee

Samuel Petit

Set design assistant

Julia Bahn

Costume assistant

Natalie Soroko

Stage management

Aleksandar Sascha Dinevski

Soufflage

Lea Theus, Gerlinde Uhlig-Vanet
Show less contributers
Coproduced with Emilia Romagna Teatro Fondazione, Nanterre-Amandiers – centre dramatique national, Bergen International Festival, Théâtre Vidy-Lausanne und International Summer Festival Kampnagel, Hamburg.
Supported by Georg und Bertha Schwyzer-Winiker Stiftung and Pro Helvetia, Schweizer Kulturstiftung
2h15 (no interval)
World premiere: 20. September 2020, Pfauen
Pfauen
Also interesting for ages 16
Introduction: Fadrina Arpagaus, Dramaturgy
Data
Tuesday 21.12. 20:00 Pfauen
Thursday 23.12. 20:00 Pfauen
Wednesday 02.02. 20:00 Pfauen
Sunday 06.02. 16:00 Pfauen
Image gallery & Videos