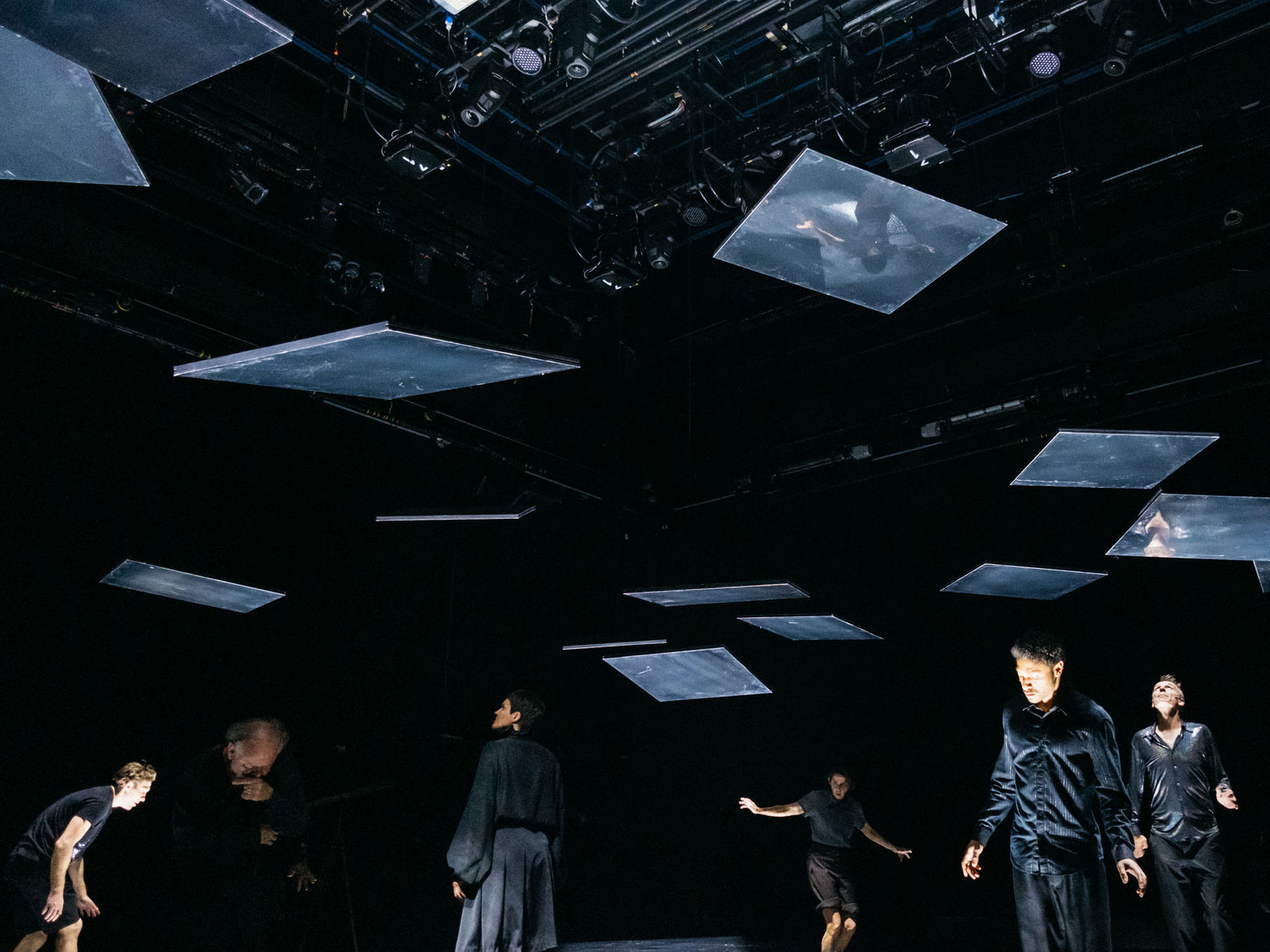 Leben des Galilei
By Bertolt Brecht
Music by Hanns Eisler
Staging: Nicolas Stemann
73% Power Struggle
84% Science
95% Show Business
Galilei can prove it: The earth revolves around the sun – not the other way around. He challenges the authorities, the Vatican, almost becoming a revolutionary. Only once he recants, however, is a compromise between scientific practice and institutional political power established, marking the era of modernity. Which was it: brilliant strategy, hidden narcissism, or total failure?
Bertolt Brecht wrote his Galileo in the late 1930s in exile in Denmark and revised the play twice: first in the United States, later in East Berlin. Now, 125 years after his birth and 80 years to the day after the play's premiere at Zurich's Pfauen, Nicolas Stemann takes on the Life of Galileo. He asks about the political resistance that new ideas have to struggle with today and about the precarious relationship between science and power in the face of war, pandemics and hypercapitalism.
Author

Bertolt Brecht

Staging

Live music

Stage design

Costume design

Video

Light

Christoph Kunz

Dramaturgy
Show all contributers
Audience Development

Silvan Gisler

Touring & International Relations

Sonja Hildebrandt

Artistic Mediation T&S

Production Assistance

Mahlia Theismann

Stage design assistance

Costume design Assistance

Renée Kraemer / Anna Toni Vyshnyakova

Production intern

Inspection

Michael Durrer

Soufflage

Katja Weppler

Surtitle Set-up

Raman Khalaf (Panthea)

Surtitles Translation

Kim Robe

Surtitles Operators

Maya Scharf / Josephine Scheibe / Holly Werner
Show less contributers
Duration: 170 minutes, break included
Premiere: 9 September 2023, Pfauen
Supported by D&K DubachKeller-Stiftung
The music by Hanns Eisler was adapted for the production by Andrina Bollinger and Nicolas Stemann
For some shows in September and October 2023 (Sept. 15, 20 and 21 and Oct. 8, 12), Pujan Sadri will play instead of Steven Sowah. On 21 November director Nicolas Stemann fills in for Stevan Sowah.
Performance rights : Suhrkamp Verlag AG, Berlin
Duration: 170 min, including break
Premiere: 9. September 2023, Pfauen
Pfauen
English Surtitles
🛈 Introduction 30 min before the play on 27.10., 1.11., 6.11. and 6.12.
Introduction: Moritz Frischkorn, Dramaturgy
Data
Wednesday 06.12. 19:30 Pfauen
Thursday 14.12. 19:30 Pfauen
Image gallery & Videos