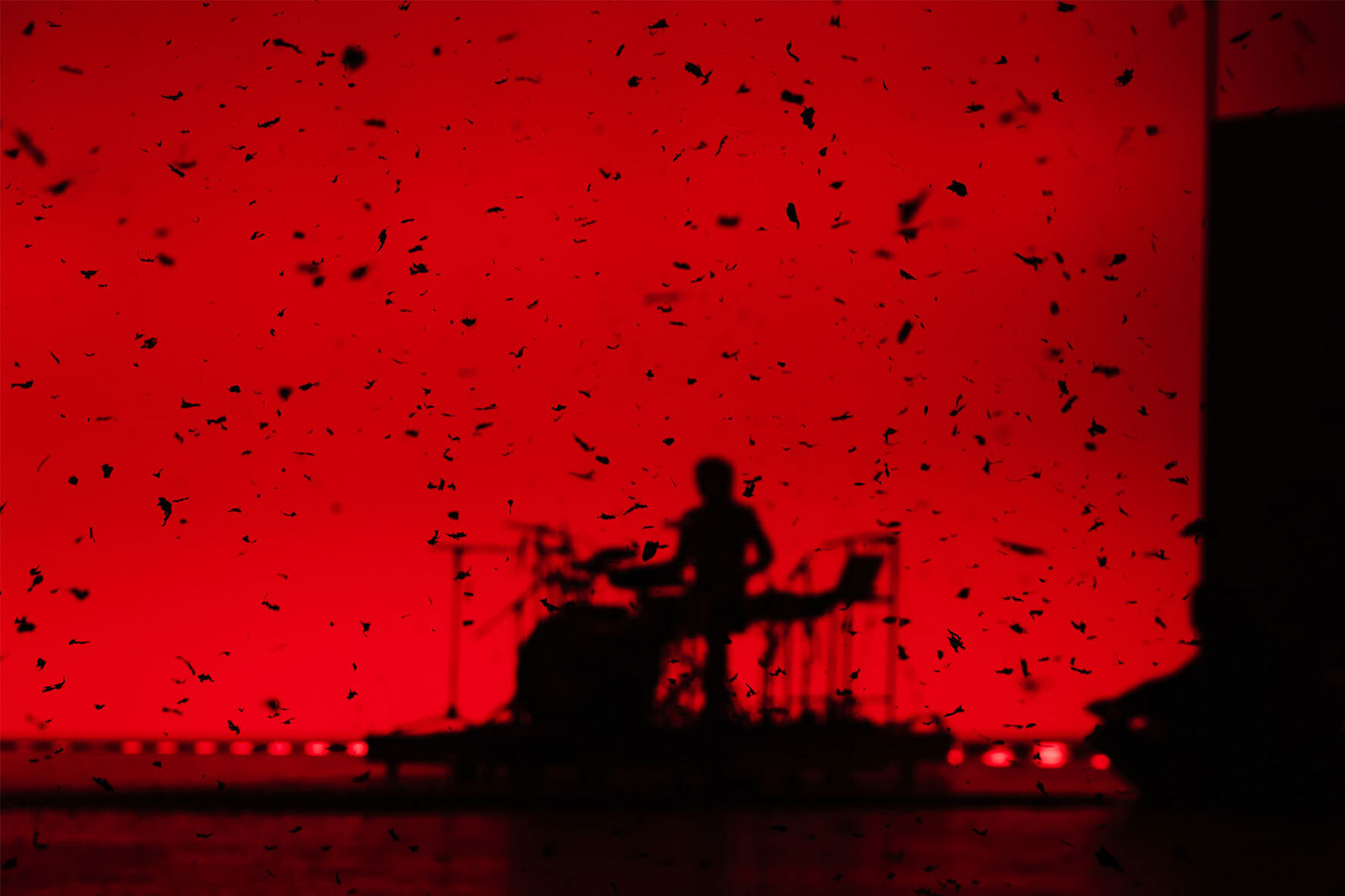 Einfach das Ende der Welt
After Jean-Luc Lagarce
Staging: Christopher Rüping
50% Intimate Drama
50% Apocalypse
100% Acting
Christopher Rüping's Einfach das Ende der Welt was actually supposed to be performed at the Schauspielhaus in the spring of 2020. While the whole world didn't simply come to an end, daily life did, interrupting rehearsals before the production could take place.
So now it will continue, with the story of 34-year-old Louis who left his family decades ago and now returns to his small hometown and his family as a successful artist. He only does so, however, to simply end it, once and for all. But this time, for real.
Staging

Set design

Costumes

Music

Light

Frank Bittermann

Dramaturgy
Show all contributers
Audience Development

Silvan Gisler

Theatre pedagogy

Manuela Runge

Production assistant

Set design assistant

Ann-Kathrin Bernstetter

Costume assistant

Ulf Brauner

Video assistant

Emma Lou Herrmann / Linus Stiefel

Production trainee

Delfina Ledermann

Set design trainee

Andrea Mohn

Dramaturgy trainee

Mira Gebhardt

Musical trainee

Lara Fuchs

Stage management

Dagmar Renfer

Soufflage

Rita von Horváth
Show less contributers
In a facility for the Schauspielhaus Zurich
Based on a translation by Uli Menke.
Supported by Gesellschaft der Freunde des Schauspielhauses
Introduction: Katinka Deecke, Dramaturgy
Image gallery & Videos