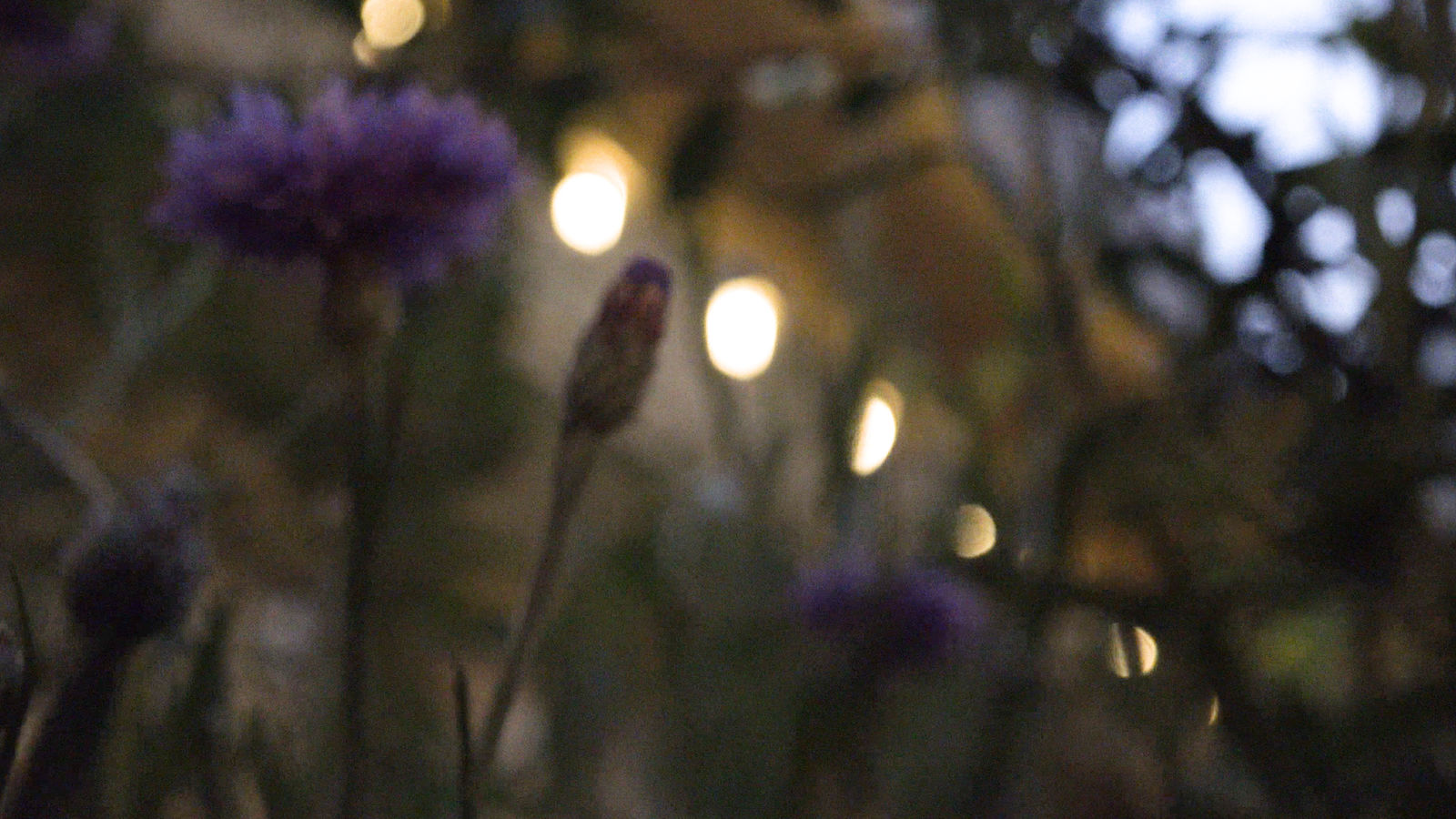 Wetterleuchten Ⅰ
Kino im Garten
On three weekends in June, the garden in the inner courtyard of the Schiffbau becomes a summer cinema. In cooperation with the cinemas Riffraff & Houdini and a screening by the Black Film Festival Zurich, we will show nine films in the Wetterleuchten series and thereby create a multi-faceted, wild and resistant image of nature. Air, water and earth thematically frame one weekend each. Based on these three elements, an associative, cinematic journey emerges that depicts the interplay between humans and nature. The genres of the films range from fantastical animated works to slow cinema and visually powerful documentaries.
The Mushroom Speaks
Fr., 10 June 2022, 21:30

Fungi have been used since time immemorial and yet remain a mystery to this day. Meanwhile, research in mycology forms such a dense network of different approaches as the unique creatures themselves. The cinematic research journey traces possible alliances with the realm of fungi and invites us to imagine a myco-cultural (r)evolution.
Director: Marion Neumann
Duration: 90 Minuten
Language: Several languages / German subtitles
Trailer: https://vimeo.com/534862292
This Is Not A Burial, It's A Resurrection
Sa., 11. June 2022, 21:30

We are talking about water, but it is actually about soil and land. In the mountainous region of Lesotho, a village has to make way for a reservoir. At first, only the old widow Mantoa, who is done with life, resists the resettlement. She wants to bury herself in the earth with her ancestors, gains new vitality, and ignites the collective spirit of resistance.
Director: Lemohang Jeremiah Mosese
Duration: 120 Minutes
Language: Sesotho / German subtitles
Trailer: https://vimeo.com/480310765
Taming The Garden (Grosser Baum auf Reise)
Sunday, 12 June 2022, 21:30

A powerful man buys the most beautiful and largest trees along the Georgian coast to transplant them into his private garden. For transport, other trees are felled, new roads are paved through orchards, and shipping dams are heaped up. Scarred villages, confused communities and a little money are left behind. The dramatic migration of the trees, told in poetic-hypnotic images.
Director: Salomé Jashi
Duration: 92 Minutes
Language: Georgian / German subtitles
Trailer: https://vimeo.com/603930460
Image gallery & Videos