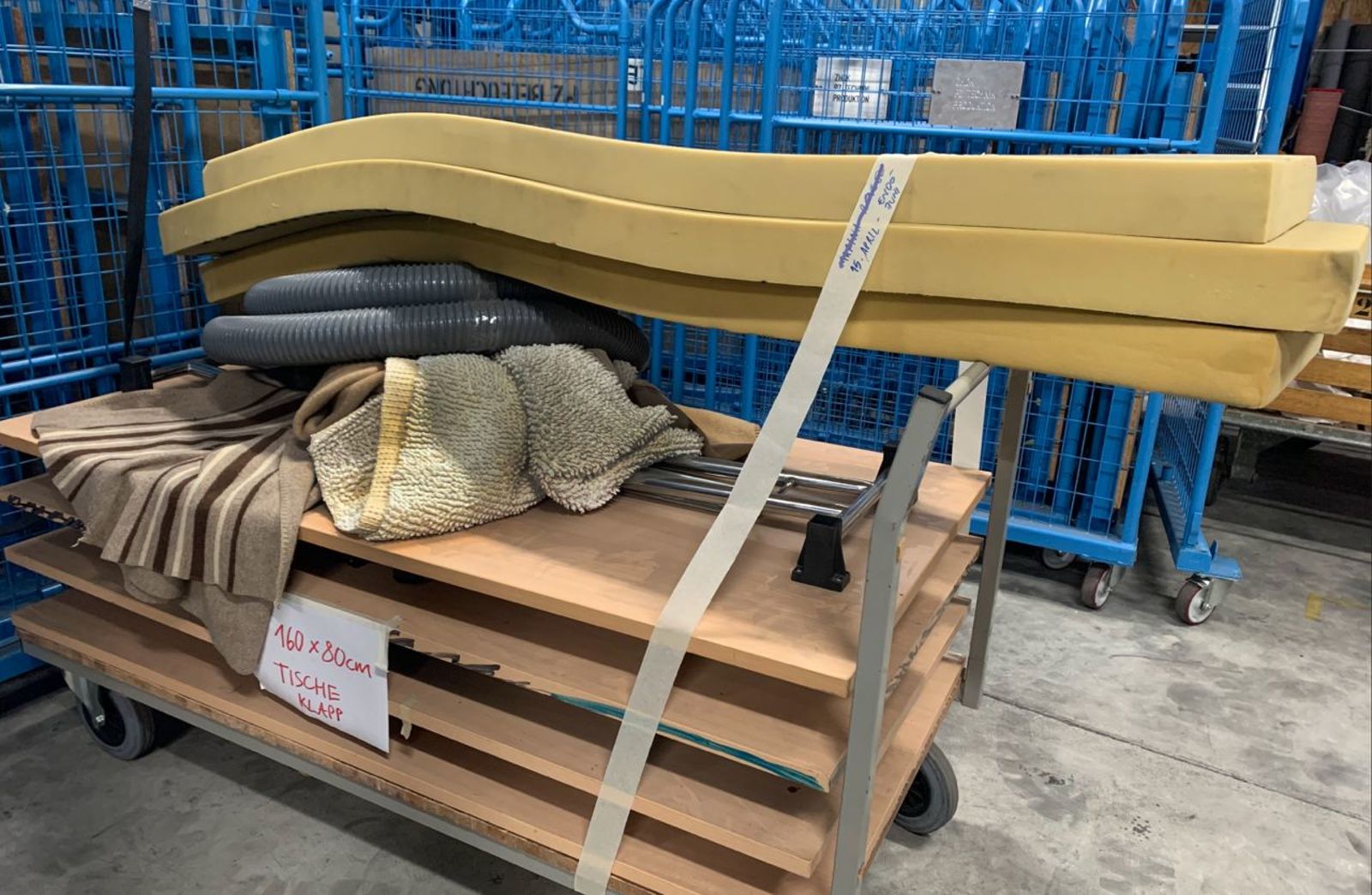 Performers Rule: Rest-Zeit-
Story

-Sorry
96% Recontextualisation
20% Tubes
0% Sorry
A production of this year's ZHdK graduates stops by at the Schauspielhaus: for four days, the Kammer in the Pfauen is transformed into a recycling-archive-stomach and allows old works to be chewed over again. Past projects from a dusty attic box are shown and brought into a new context. A rebirth of 15 projects from the past into the now and a possible future.
NACKTSEIN-REREADING GENESIS / Paula Lynn Breuer
Cyberbaby (2.0) /Valentine Brasser & Vivian Müller
We're Sorry / Jonas Lendenmann
The NON Human Band Constructed Situation / Serafin Aebli
SKIN / Aina Aliotta,Michaela Sattler
DAZWISCHEN II / Kian Schwabe
The Cave / Amir Liberson
Radical T-shirt / JacquelineMaibach
EXPERT BY IDENTITY is NOT COOL / Moritz Sauer
Ma fin est mon commençement / Lydia Dietrich
Movsick / Jeele Johannsen
La même / Anna-Katharina Bano
Des Keisers neues Panorama / Hannah Essler
Of Crying Stones / Hannah Drill
[IN)STABIL / Fabienne Müller J
eddz isch Kehrwoch / SCHWABEND
Projects by students of the Zurich University of the Arts.
Curated & Organized by the Collective of the Arts: Bruno Brandes, David Bircher, Fynn Malte Schmidt, Marie Nest, Marina Rengel Lucena, Monika Frei, Quirin Streuli, Simon Thoeni, Victoria Link.
In a stage design by Marina Rengel Lucena
Supported by the Schauspielhaus Zurich and the Zurich University of the Arts