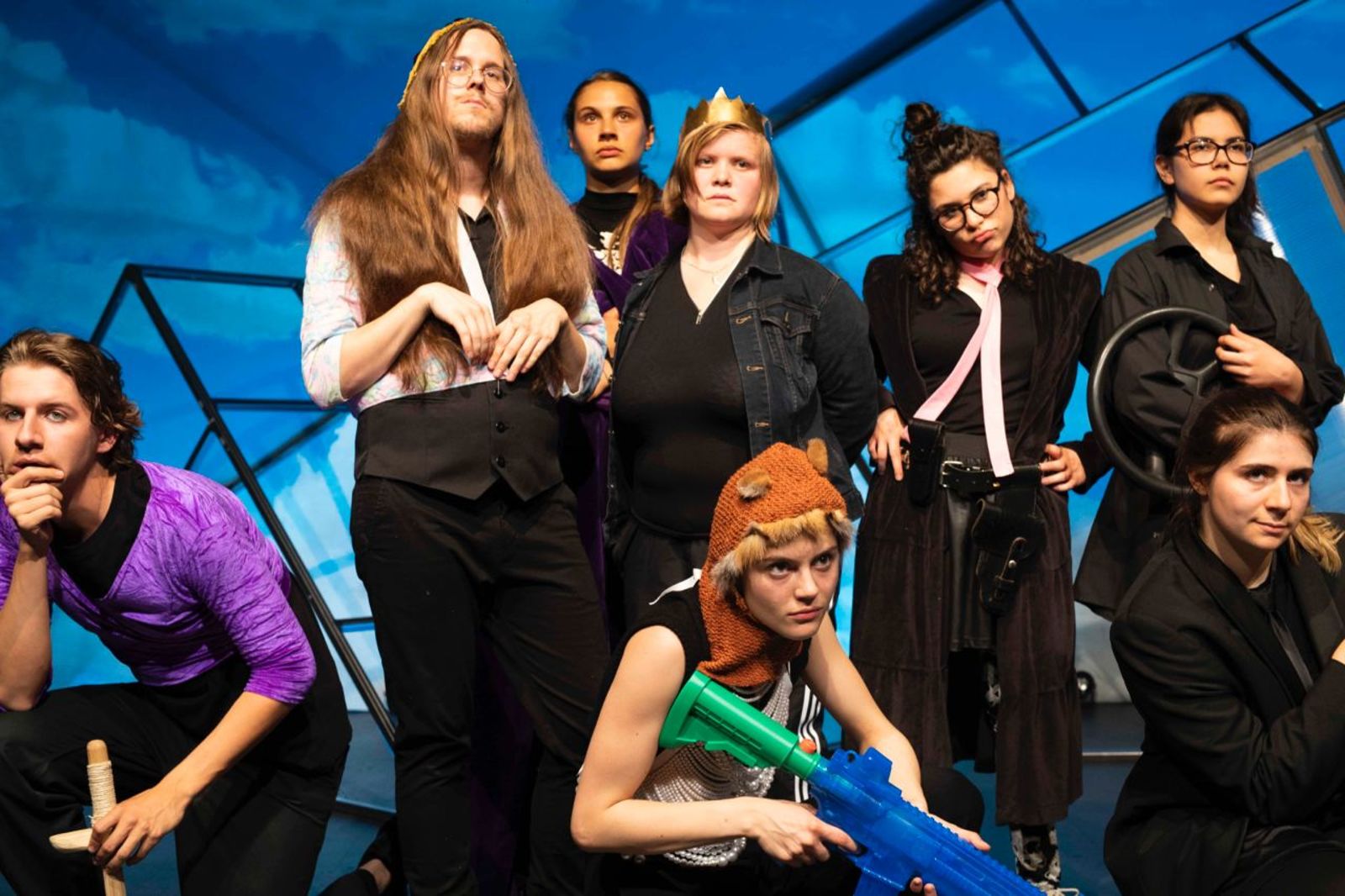 Is anybody home?
Staging: Marta Piras, Julia Skof
-27% Hero's Journey
77% Crowd-pleasers
100% Task: Unclear
For the sake of protest, I am lazy and won't do anything anymore. Until I just want to win and cross the finish line by myself. Behind me: the gasp of the losers.
A peaceful declaration of war against gripping stories, deluded heroines and false promises. Club 4 in the self-written everyday battlefield.
By and with

Noëmi Birchler / Linus Cart / Selma Eberle / Melika Jamili / Lisa Liner / Luana Roth / Carl-Anton Steiner / Leila Wyrsch

Staging

Assistance

Stage Design

Karl Dietrich

Costumes

Sophia May / Naïma Alissa Trabelsi / Ruth Wulffen

Music

Linus Cart
Premiere: 20. Mai 2022, Matchbox
Image gallery & Videos