Archive Archive Archive Archive Archive Archive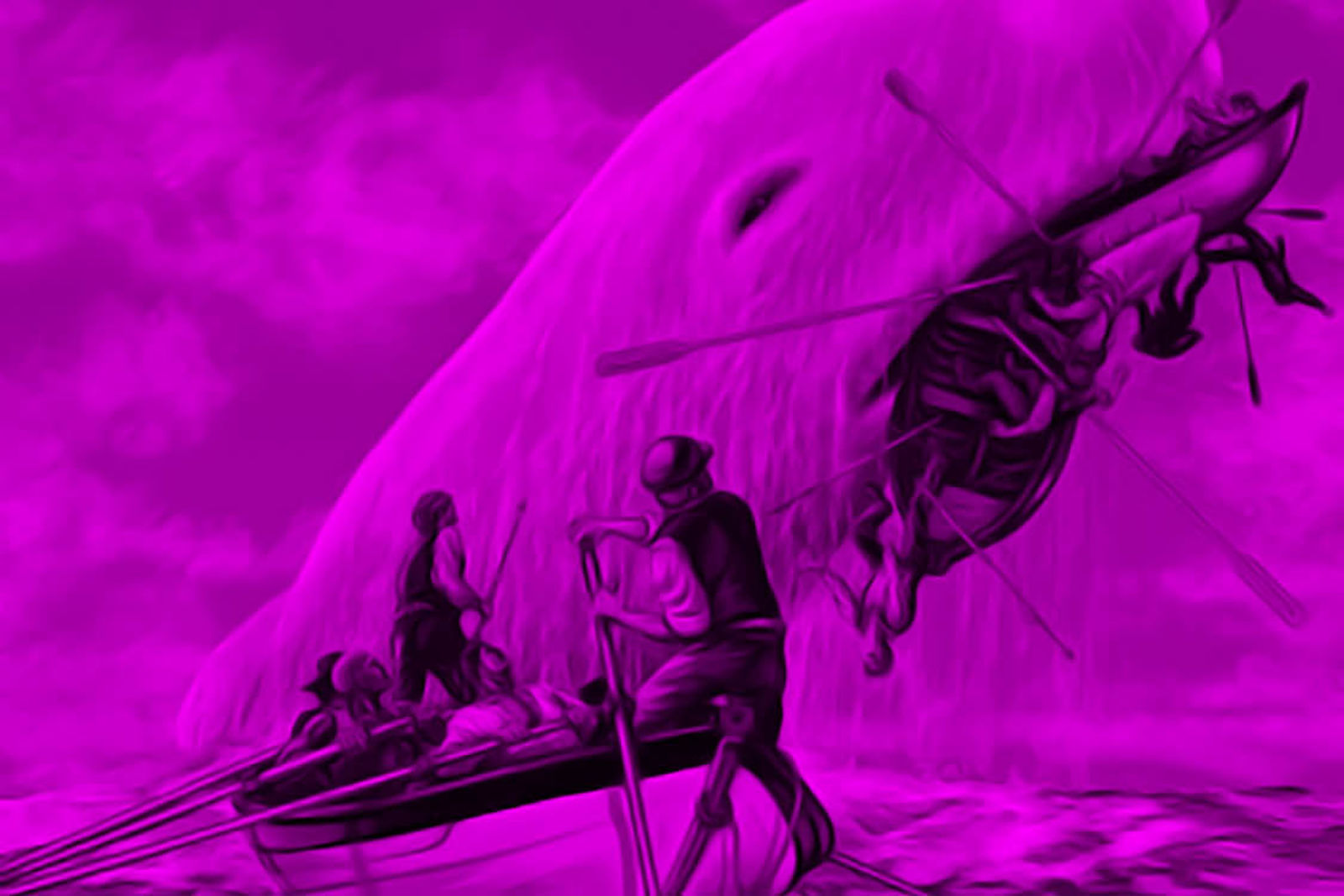 Zoom-Reading: Moby Dick
After the novel Moby Dick by Herman Melville
and the book Mariners, Renegades, and Castaways by CLR James.
Setting: Wu Tsang
100% Online
100% Zoom
200% Homeoffice
In March 2022, in-house director Wu Tsang will premiere her film Moby Dick at the Pfauen. Filmed in the Schiffbau this coming June, the film will be accompanied live by the Zürcher Kammerorchester at the Pfauen. Before the rehearsals for the film shoot start, the group of performers will come together on the 4th of March to read the script for the first time. What the great American novel sounds like when it is about to be translated into a film; how the group of performers comes together for the first time to gradually gain access to the material; and how Zoom can possibly create a feeling of togetherness despite everything - first insights will be provided at the first table reading of Moby Dick on 4 March at 8 pm.
With
New Kyd
,
Tosh Basco
,
Vincent Basse
,
Gottfried Breitfuss
, Mel Guesson,
Josh Johnson
,
Nils Kahnwald
,
Sebastian Rudolph
,
Lena Schwarz
,
Steven Sowah
,
Ondrej Vidlar
,
Thomas Wodianka
Adaption (concept)

Wu Tsang / Sophia Al-Maria

Written by (realisation)

Sophia Al-Maria
Translation from the English: Sinikka Weber and Alain Angehrn with inclusion of the translation by Matthias Jendis (© 2001 Carl Hanser Verlag GmbH & Co. KG, Munich).
Duration: 1 hour
The reading will be held in English and German with the written translation.
The first table reading of Moby Dick
Setting: Wu Tsang