Archive Archive Archive Archive Archive Archive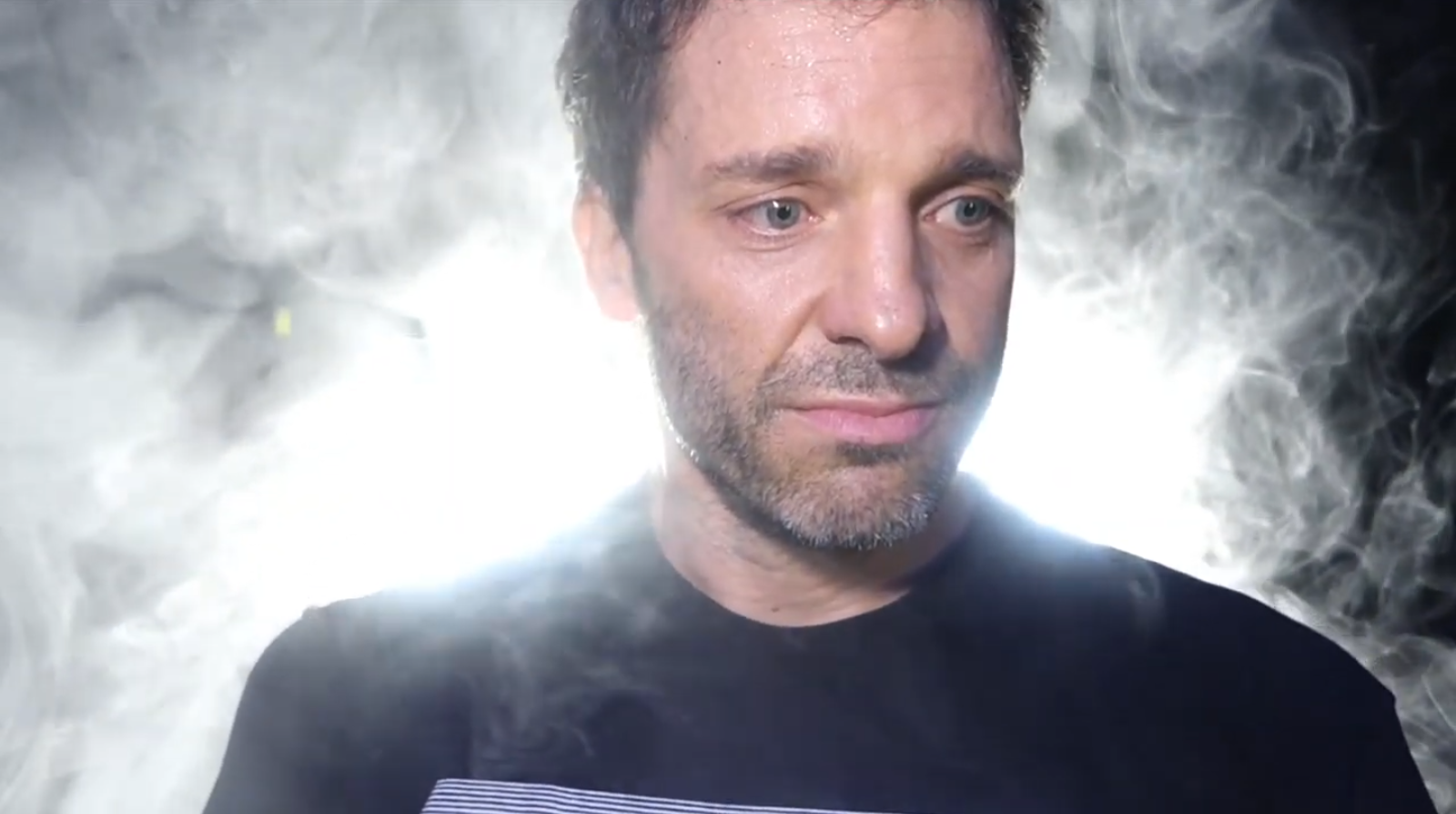 Dekalog
A Theatre Production for Digital Space by Christopher Rüping and Ensemble After Krzysztof Kieślowski
"I am the Lord, your God. Thou shalt have no other gods before me." The First Commandment of the Old Testament states it so explicitly. There are no doubts with God, He or She is unequivocal and clear. Unlike humans. With humans, nothing is preordained, and nothing is unambiguous. There are always pros and cons, there are always numerous possibilities and ways. For some weeks now, politicians and citizens around the world have no longer been able to suppress this existential ambiguity, this moral ambiguity of life through daily routine. Every day they make decisions about love, freedom and respect, about community and love. Ultimately, about life and death.
In the late 1980s, Polish film director Krzysztof Kieślowski explored in the ten episodes of his Decalogue the situation of the human who thinks many things simultaneously in the face of the clarity of God's commandments. In-house director Christopher Rüping now takes these films as a template for a theatre project without theatre. At a point in time where people are no longer allowed to gather in theatres, Christopher Rüping shifts his production to the internet - and with it the function of theatre to sharpen the moral compass through observation and performance, and to come to a common understanding about values and standards. In the ten episodes of his theatre production for the digital space, he asks for the next three weeks together with the ensemble of the Schauspielhaus Zürich what is right and what is wrong. He will ask you directly. You, the audience. And you will be able to answer and decide. And you will see what consequences your decisions have. Just like in real life. Or on the internet. But what's the difference?
"Some theatre-makers are currently developing special formats for the internet at lightning speed to keep in touch with their audiences. For example, the director Christopher Rüping in Zurich, who is re-adapting Krzysztof Kieslowski's Dekalog online." (Der Standard, 24/4/2020)
"One striking example among numerous others: Christopher Rüping ... has started an interactive online theatre series at the Schauspielhaus Zürich ... Dekalog is not perfect, nor does it want to be. According to Rüping, the monologues are rehearsed only once and then improvised live ... This is a rare opportunity to watch a new form of theatre in the making." (rbb,, 4/5/2020)
"At the Schauspielhaus Zürich, director Christopher Rüping places an actor or an actress on the empty white stage for each of the ten commandments in his ten-part remake project Dekalog (it ran 2013 as a show in Frankfurt,) and lets the audience intervene interactively by a voting tool. Already at the second attempt, even the technology works. The performance space allows for independent camera action, which considerably strengthens the dynamic in contrast to the working from home experiments." (taz, 22/4/2020)
"As the streamed performance progressed, emotions stirred in the chat that ran at the same time right below the video. Applause erupted in the form of clapping emojis, someone wrote 'everyone is just clapping moronically', another called the performance solemnly beautiful'." (Frankfurter Allgemeine, 28/4/2020)
"The raw, unfinished setting, the uniqueness of the live performance, and the playful wit of the actors and actresses have an extraordinary charm: this performance format without a rewind button creates great intensity - and is fun to watch. One really has the impression of witnessing a new performance practice that is in the process of developing." (Republik, 29/4/2020)
"The actors crawled through eccentric sets designed by Natascha Leonie Simons and Ann-Kathrin Bernstetter, which featured balloons, plants, swings and kitchen appliances. Sparse or cluttered, these installation-like environments framed the performers effectively." (New York Times, 28/5/2020)
"Everything is BAG-compliant. Only four people in the room. Distance maintained. Hands washed. And above all: this show is really fun. And touching." (Tages Anzeiger, 1/5/2020)
"The highlight is his first-class Christopher Walken tantrum 'The Ice gonna break'. Wodianka goes nuts; and this sequence alone is worth watching. And you see him closer than in the theatre. So close that spittle is visible at the corner of his mouth." (nachtkritik.de, 18/4/2020)
"Actress Alicia Aumüller stands on the Schiffbau stage and freaks out. She throws the cake batter, mixed together with much love but little talent, to the floor. She looks so desperately into the live-stream camera that the audience behind their devices feels queasy. This audience has just voted online: Aumüller must not help her ex in the search for his missing daughter." (Schweiz am Wochenende, 25/4/2020)
"#Dekalog 4: strongest episode of the series by @CRueping @Zschauspielhaus. Thanks to Wiebke Mollenhauer - and because the voting situation worked out perfectly: with the intrusive decision thunderstorm, the discomfort over potential incest transferred directly to the living room chair." (twitter, 25/4/2020)
"#dekalog episode 5: intense, exciting both the narration and the use of (theatrical) means, first time goosebumps since lockdown! Thanks @CRueping!" (twitter, 26/4/2020)
"Observation of observers and observing, watching through several screens, as spectators even more involved in the dialogue than before, characters who are (partly omniscient) narrators of their stories.... Meta-#Dekalog VI (without sentimentalism) @Zschauspielhaus by @CRueping" (twitter, 2/5/2020)
"The actress Maja Beckmann stood in front of a refrigerator and munched on breakfast cereal. All the while she was talking to a stubborn child - it sounded like a lockdown-drama, even though the 30-year-old film story 'Decalogue, Seven' by Krzysztof Kieślowski was retold, where the woman and child are not quarantined but barricaded in a hideout." (Der Spiegel, 6/5/2020)
"Live, unscripted and unedited, it was digital theater without a safety net ... In the eighth episode, Thou Shalt Not Lie, Josh Johnson, an American dancer, spent half an hour fielding viewers' questions in English. Yeah, I'm extremely nervous, he answered to the camera at one point. If Johnson was lying, he's a very good actor." (New York Times, 28/5/2020)
"In episode 8, the live chat was back: here we met the dancer and performer Josh Johnson, who entered into open dialogue with those present for his reflection on the commandment 'Thou shalt not lie', and in this way he answered selected questions from them, his character was modelled. Suddenly the audience was no longer just a quantifiable mass. What emerged here was a rich interaction, and the discovery of the audience as a co-actor who substantially helped to shape the script of the evening. The beacon of a feedback-strong theatre." (nachtkritik, 2/7/2020)
"Thank you for the grand finale and thank you for the exciting experiment @CRueping, the whole team and @Zschauspielhaus #Dekalog" (twitter, 10/5/2020)
"Where's the standing ovation emoji when you need it. What a party #Dekalog and @Zschauspielhaus" (twitter, 10/5/2020)
Staging

Set Design

Costumes

Ulf Brauner

Music (Foyer)

Musik (Dekalog)

Live-Kamera

Jasmin Kruezi

Live-Stream

Noè Toldo

Sound

Paul Hug

Dramaturgy
Show all contributers
Audience Development

Production Assistant
Show less contributers
Based on motifs of a production at Schauspiel Frankfurt (2013/14).
With the support of the Academy for Theater and Digitality Dortmund and the Initiative Digitale Dramaturgie.
🛈 17. April 2020 mit Thomas Wodianka
18. April 2020 mit Karin Pfammatter
19. April 2020 mit Alicia Aumüller
24. April 2020 mit Wiebke Mollenhauer
25. April 2020 mit Matthias Neukirch
2. Mai 2020 mit Kay Kysela & Lena Schwarz
3. Mai 2020 mit Maja Beckmann
9. Mai 2020 mit Josh Johnson
10. Mai 2020 mit Thomas Wodianka
Image gallery & Videos