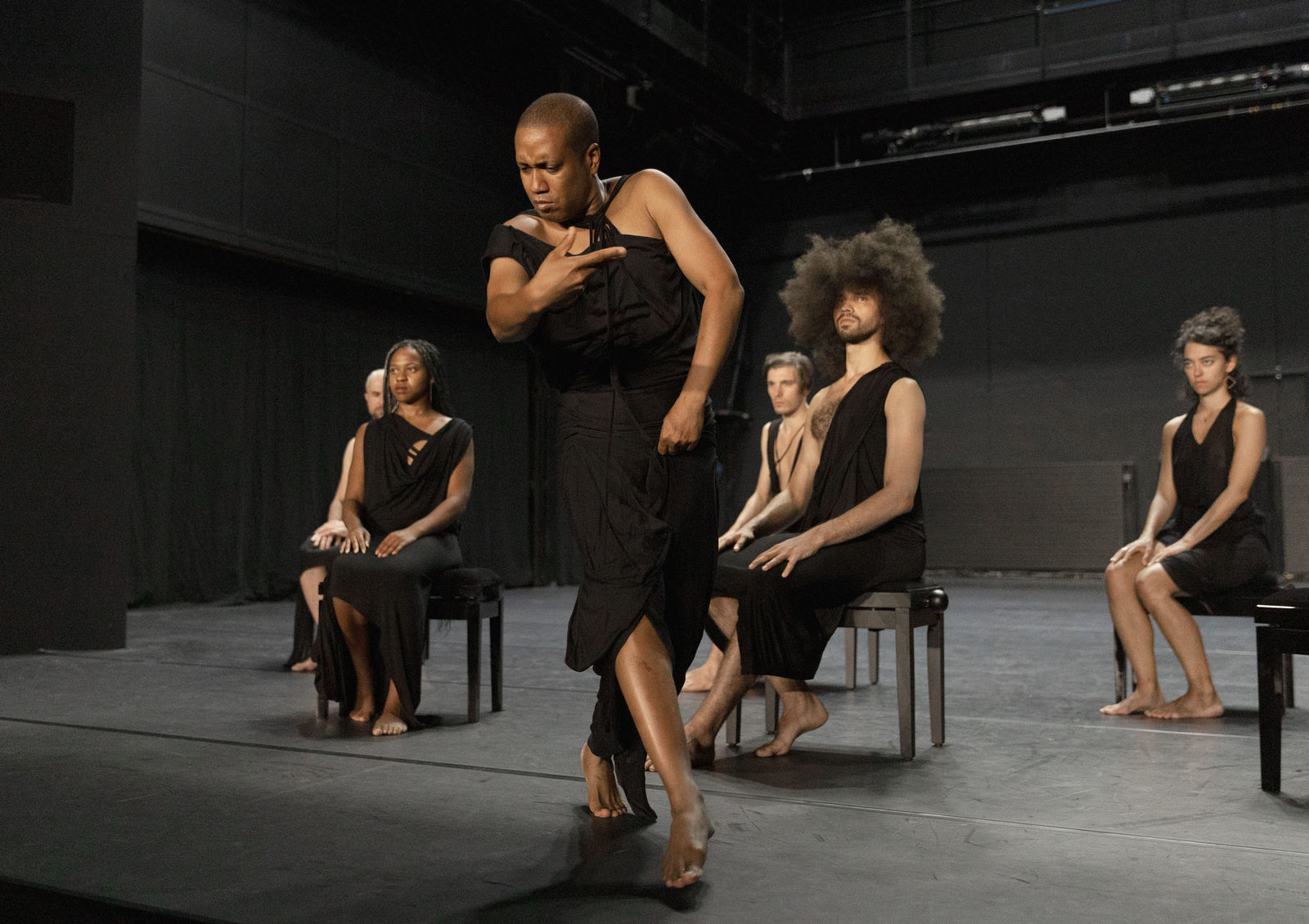 The Köln Concert
By: Trajal Harrell / Schauspielhaus Zürich Dance Ensemble
Staging & Choreography: Trajal Harrell
To the music of Keith Jarrett and Joni Mitchell
Used by arrangement with ECM Records
100% Dance
100% Music
100% Post Corona
Trajal Harrell responds to the physical distance rules for the stage with a plan he has been pursuing for years: a choreography to Keith Jarrett's Köln Concert, the most successful piano solo recording of all time that Harrell opens with songs by Joni Mitchell. It is a matter of learning anew, how to make theatre. Dance. In front of an audience. With distance and caution. But not with any less devotion.
Staging, Choreography, Stage Design, Costumes

Light

Sylvain Rausa

Dramaturgy
Show all contributers
Audience Development

theatre education

assistant director

Maja Renn / Camille Charlotte Roduit

stage assistant

costume assistants

Ulf Brauner / Miriam Schliehe

stage manager

Michael Durrer

production intern

Moritz Lienhard

Rehearsal Director
Show less contributers
50 minutes
World premiere: 12. September 2020, Pfauen
Also interesting for ages 16
🛈 Introduction 30 min before the play on 18.9. and 18.10.
Introduction by: Katinka Deecke, Dramaturgy
Image gallery & Videos