Archive Archive Archive Archive Archive Archive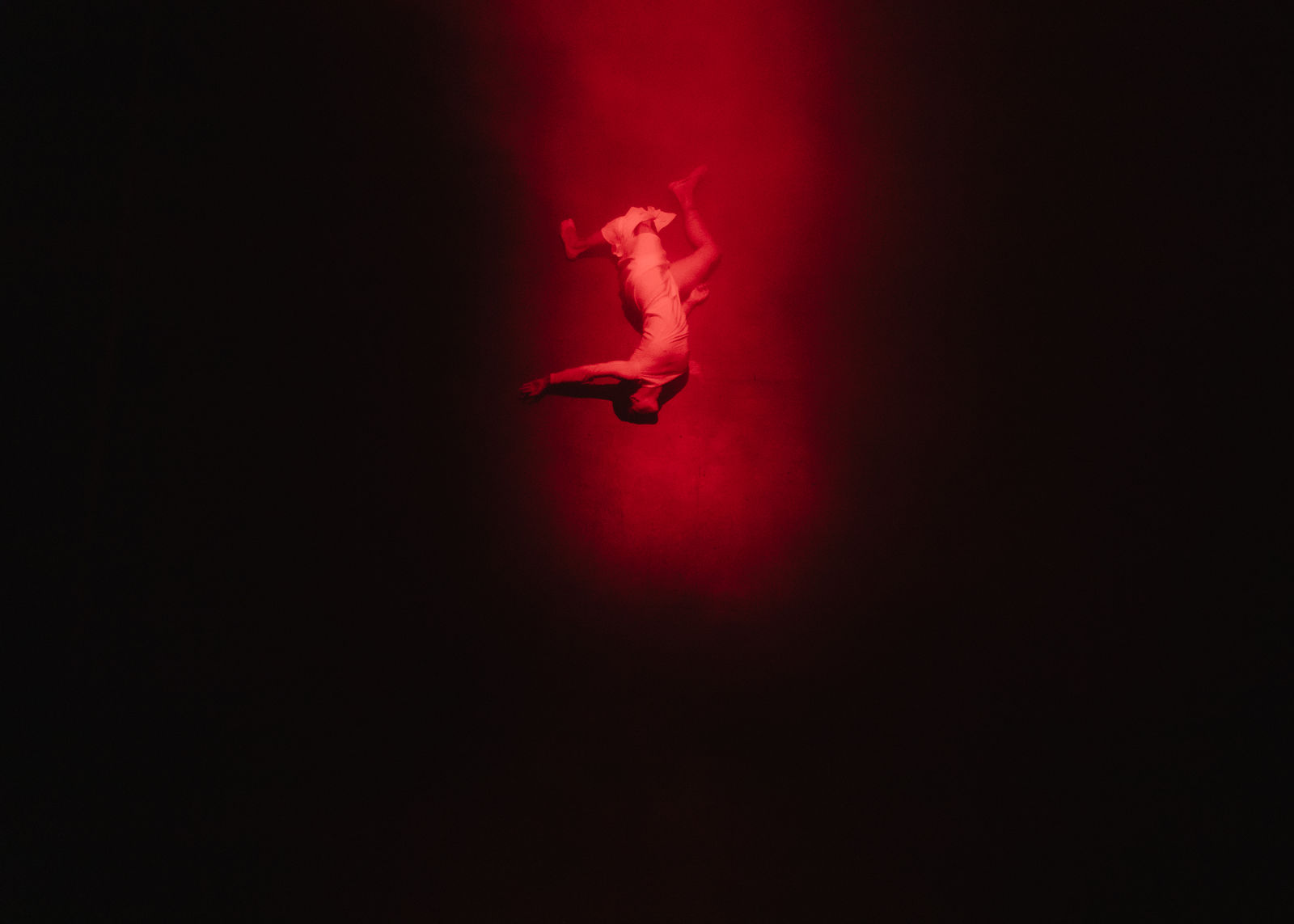 Orpheus
With a single look back, Orpheus banishes his beloved Eurydice irretrievably to the underworld and casts himself into deep mourning. The story of the mythical singer meets Moved by the Motion's long-standing exploration of social visibility. Inspired by countless interpretations of the myth, the group turns Orpheus into a tragedy of the gaze and a story about overcoming death and the power of love.
Artistic Direction

Moved by the Motion (Wu Tsang, Tosh Basco, Asma Maroof, Josh Johnson, Patrick Belaga)

Staging

Set Design

Moved by the Motion / Natascha Leonie Simons

Costume

Kyle Luu

Music

Asma Maroof / Patrick Belaga / Tapiwa Svosve

Light

Markus Keusch

Dramaturgy

Joshua Wicke / Kandis Williams
Show all contributers
Audience Development

Theatre Pedagogy

Production Assistant

Costume Assistance

Naïma Alissa Trabelsi / Paula Henrike Herrmann

Stage Assistance

Eva Lillian Wagner

Production Intern

Joëlle Gbeassor

Stage Intern

Julian Holz

Dramaturgy Intern

Soufflage

Eva Willenegger / Michael Durrer

Surtitle Translation

Sinikka Weber
Show less contributers
Inspired, among others, by "Einstein Intersection" by Samuel R. Delany
Supported by Luma Foundation
60 Minutes
Premiere: 10 September 2021
🛈 Attention, there will be Strobo lights in the play!
Introduction 30 min before the play on 13.09., 14.09., 18.09., 21.09., 22.09., 30.09. and 05.10.
Image gallery & Videos