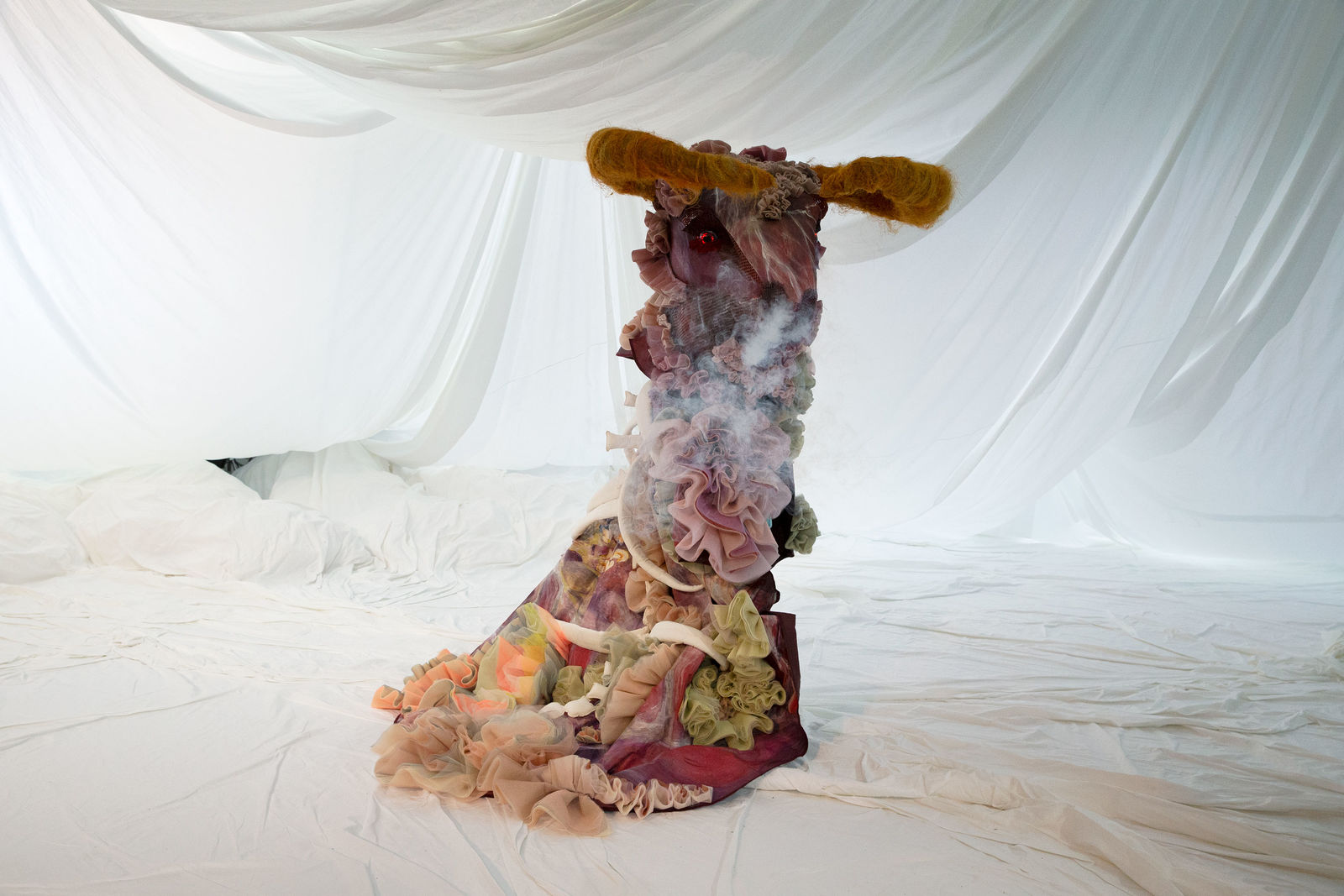 Medea*
After: Euripides
Staging: Leonie Böhm
50% Empathy
50% Anger
100% New Beginning
"I'll go to the extreme" says Medea – and behind there searches for a world in which she is also assigned meaning. How can justice be established when everything is out of balance? Together with the actor Maja Beckmann and the musician Johannes Rieder, Leonie Böhm explores the myth and leads it beyond tragedy. Medea* is a tale of resistance and radicalism. But also about the desire to recover, to transform – and to rise above oneself.
Staging

Stage Design

Zahava Rodrigo

Costume design

Magdalena Schön / Helen Stein

Music

Johannes Rieder

Dramaturgy

Helena Eckert
Show all contributers
Audience Development

Silvan Gisler / Elsa Horstkötter

Theatre Pedagogy

Production Assistant

Natascha Zander / Laura Weibel / Sarah-Maria Hemmerling

Set Design Assistant

Stage Management

Dagmar Zingg

Costume design assistance

Liv Senn

Inspection

Aleksandar Sascha Dinevski

Soufflage

Rita von Horváth

Surtitle Translation

Sinikka Weber

Surtitle Riders

PANTHEA

Production intern

Sarah-Maria Hemmerling
Show less contributers
75 minutes
19. September 2020
Also interesting for ages 16
🛈 This production is not surtitled.

The introduction 30 minutes before the play on 15.5., 19.5. and 31.5.
In addition, all audio introductions can be found online on our Soundcloud account.
Introduction: Bendix Fesefeldt, Dramaturgy
Image gallery & Videos