Archive Archive Archive Archive Archive Archive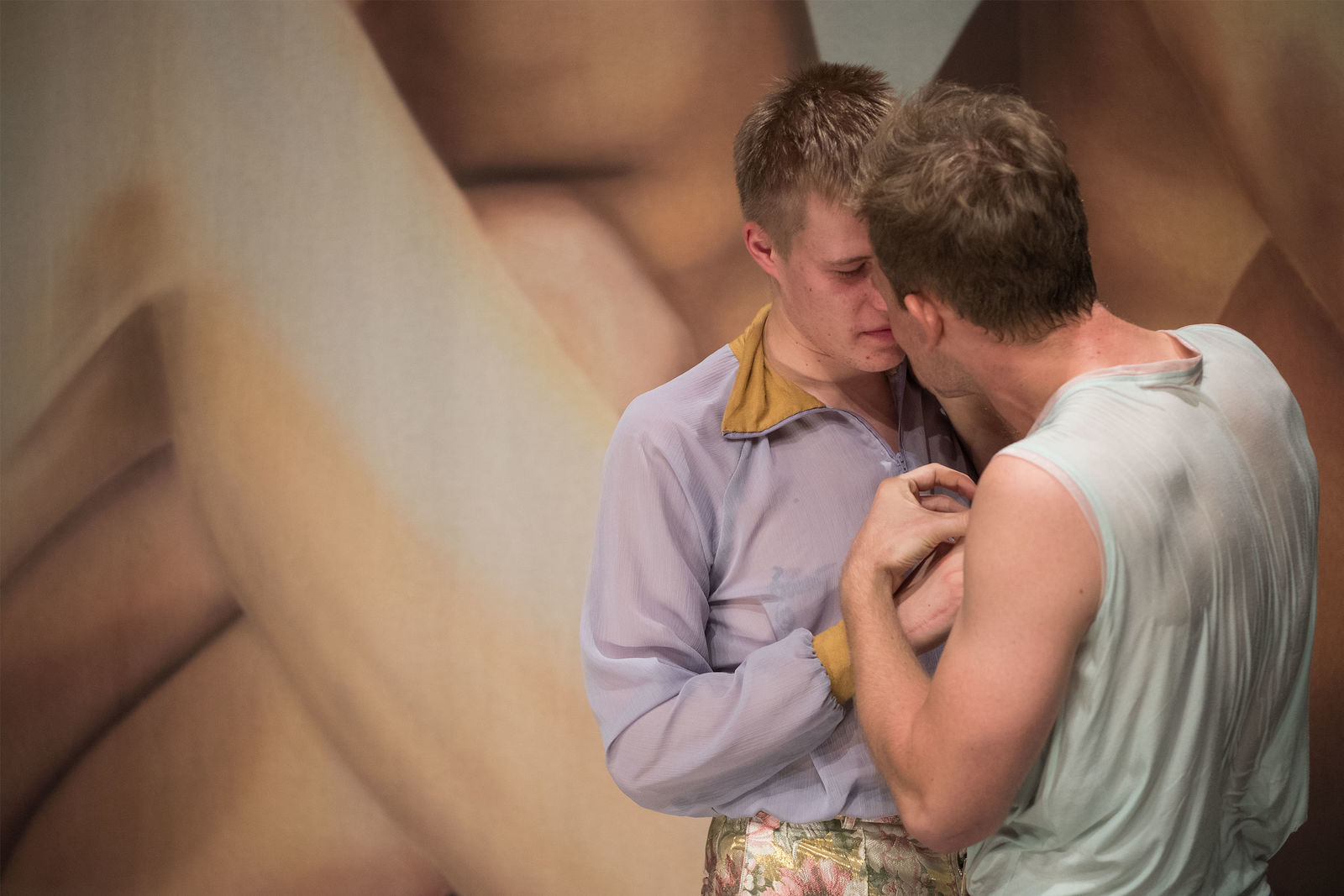 Kasimir und Karoline
By: Ödön von Horváth
Staging: Leonie Böhm
50% In Love
50% Ludic Drive
100% Insecure
7% Bodily Fluids
"Love is an action, never simply a feeling." (bell hooks) – Ödön von Horváth's Kasimir and Karoline describes what an economic crisis does to a romantic relationship, and how this intimate connection is ultimately destroyed. In Leonie Böhm's production, the focus is less on observing the life and loves of the petty bourgeoisie, but rather on searching for Kasimir and Karoline within ourselves. How does one come to a particular position, how does one remain personal and sensitive and close to one's own impulses? Like children who have grown old, Leonie Böhm and three performers take a look at themselves, with a big dose of fantasy, but drawing on their own life experiences. Children in adult bodies stand onstage, young men open up to each other and play out their relationships with each other piece by piece. How old do we have to be to discover ourselves anew?

Staging

Set Design

Zahava Rodrigo

Costume

Helen Stein, Magdalena Schön

Music

Johannes Rieder

Dramaturgy

Jakob Schumann

Drama Teacher
1 hour 10 minutes
Zürich-Premiere: 15. September 2019
Recommended age: 16 and above
🛈 Introduction 30 min before the play on 23.01., 29.01. and 08.02.
Image gallery & Videos