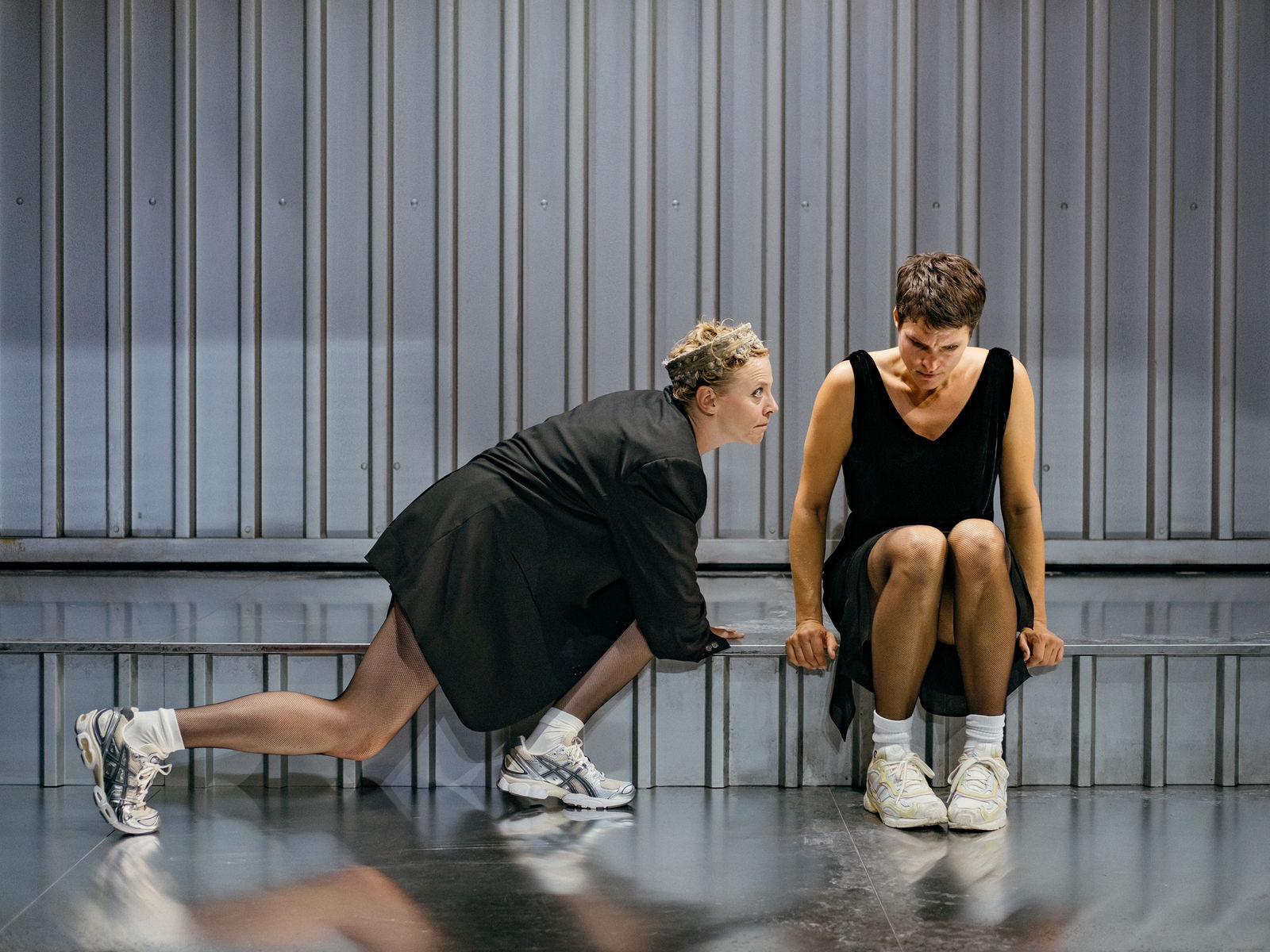 Ödipus Tyrann
By Sophokles
Staging: Nicolas Stemann
50% Schuld
50% Unschuld
100% Verdrängung
*** Gertrud-Eysoldt-Ring Theatre Award 2022 for Patrycia Ziólkowska und Alicia Aumüller ***

Sophekles Oedipus the Tyrant is the story of a man who wants to be king and, in his search for the culprits of the epochal crisis, eviscerates himself and thus becomes a tyrant. He wanted to bring clarity to the city of Thebes. And bequeaths destruction, suffering, pain, deep sorrow - and rage - to the city and his daughters Ismene and Antigone.
Staging, Stage Design, Music

Associate Stage Design

Selina Puorger

Costume Design

Marysol del Castillo / Dorothea Knorr

Dramaturgy
Show all contributers
Audience Development

Silvan Gisler / Rona Schauwecker

Touring & International Relations

Sonja Hildebrandt

Production Assistance

Sarah-Maria Hemmerling

Costume design assistance

Monika Annabel Zimmer

Stage design assistance

Morris Enzmann / Nora Canziani

Inspection

Michael Durrer

Soufflage

János Stefan Buchwardt

Surtitle Riders

Raman Khalaf

Surtitle Translation

Corinne Hundleby
Show less contributers
Supported by Zürcher Kantonalbank
1h45, no break
Premiere: 11. September 2022, Pfauen
Pfauen
🛈 Introduction 30 min before the play on 10.3. and 25.4.
Triggerwarning: This production contains depictions of suicide.
Introduciton: Bendix Fesefeldt, Dramaturgy
Data
Tuesday 28.03. 20:00 Pfauen
Monday 10.04. 18:00 Pfauen
Tuesday 25.04. 20:00 Pfauen
Image gallery & Videos