Archive Archive Archive Archive Archive Archive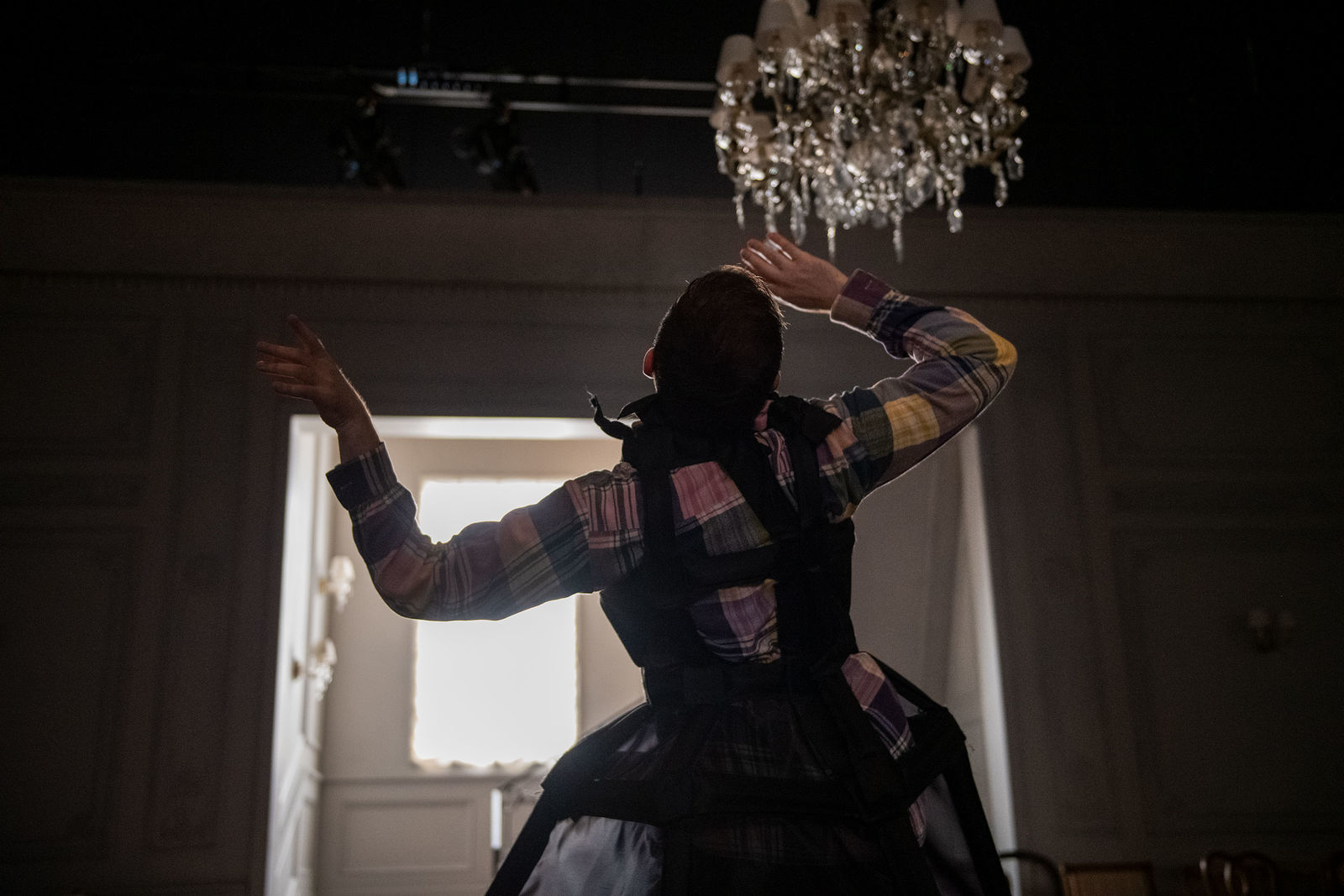 Das Haus von
Bernarda Alba
by Trajal Harrell / Schauspielhaus Zürich Dance Ensemble
Adapted from the play by Federico García Lorca
Staging and Choreography: Trajal Harrell
100% Style
95% Tragic
85% Desire
Shortly before the Second World War, Federico García Lorca writes the play The House of Bernarda Alba, in which a family of grieving women is left hopelessly at the mercy of their repressed desires. Now, Trajal Harrell leads these women to the door of two "houses". He leads them to the lavish fashion houses of Paris, the "maisons" of Dior, Chanel, Balenciaga and other great couture designers. He also introduces them to the dazzling "houses" of voguing – like the House of Xtravaganza, the House of Ebony and the House of Ninja – sites of community since the 1970s for mostly queer and often Latinx and African American dancers since that have used style and pride to challenge exclusion and injustice. In Harrell's house on the Pfauen-Stage, the houses of high culture and subculture will meet to experience their confluence in, as with his earlier works, the deep emotion of butoh.
To be seen in two versions: The Hour and The Bomb.
The bomb is harrell's distillation of the destruction at the heart of Lorca's play. Set to Giya Kanchelli's unmistakeable "time and again," the three together- lorca, kanchelli, and harrell with nine outstanding performers- create a unique enchantment for the eyes, ears, and visceral senses- a not so subtle attack in butoh style.
Staging, Stage Design, Costumes, Soundtrack

Stage Design

Erik Flatmo / Trajal Harrell

Lighting

Stéfane Perraud

Rehearsal Directors

Cooperation stage design

Eva Lillian Wagner

Dramaturgy
Show all contributers
Audience Development

Touring & International Relations

Björn Pätz

Production Assistance

Costume design assistance

Mona Eglsoer

Production intern

Lenita Edward

Stage design intern

Rhena Geiger

Costume design intern

Fátima-Frida Salum Said

Inspection

Aleksandar Sascha Dinevski
Show less contributers
A production of the Schauspielhaus Zürich with the Schauspielhaus Zürich Dance Ensemble
Supported by Zürcherische Seidenindustrie Gesellschaft & Hulda und Gustav Zumsteg-Stiftung
Zürich-Premiere: 9. September 2022
🛈 Introduction 30 min before the play on 23.6.
Introduction: Miriam Ibrahim, Dramaturgy
Image gallery & Videos