A
Y

ear of Theatre Practice

Every year five young people who are considering a career in the theatre will be given the opportunity to become a part of the Schauspielhaus Zürich for a whole season. They will gain insights into the Schauspielhaus' various departments, will design and co-lead workshops, sit in on meetings about the programme schedule and on rehearsals, experience how a play comes into being with the Club, help the Dramaturgy Department with research, jump in as extras, help set designers build models, develop their own formats and much more. The five annual trainees are allowed anywhere in the theatre, can muck in themselves wherever this is possible, and even implement their own ideas.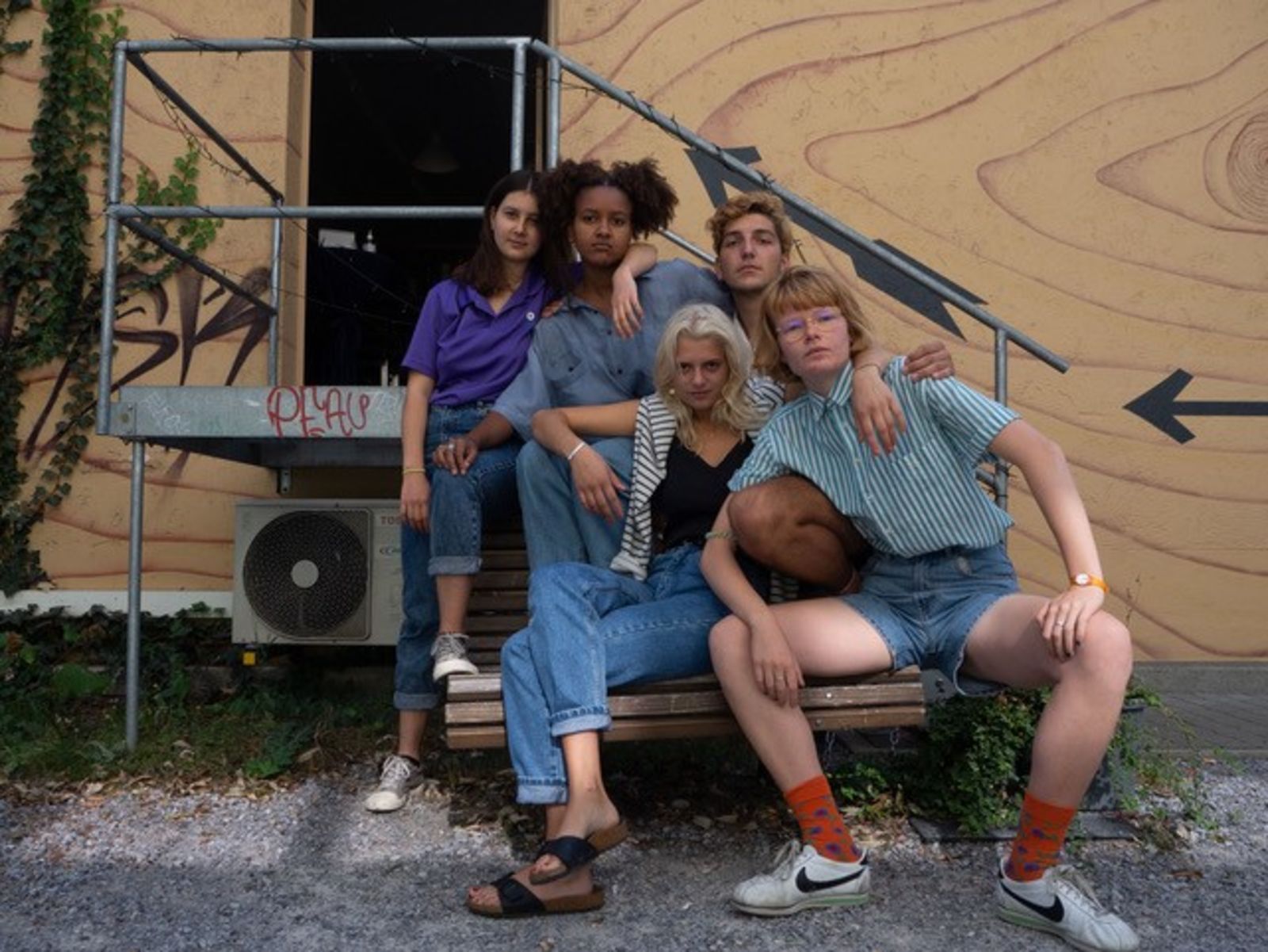 The theatre interns for the 2019/2020 season are:
Lia Cattaneo
David Gees
Salome Immoos
Lina Hasenfratz
Joëlle Gbeassor
the five of us are the new, second theater year.
since monday 14.9 we, david, joëlle, lina, salome and lia are allowed to be part of the schauspielhaus zurich until june. this year we have the great opportunity to have a look into the different departments of this house.
furthermore we can create a space according to our ideas and imaginations through the open stage, our very own project. for this occasion we invite you once a month to a nice get-together. different stages offer you, our audience, the possibility to show whatever you want to show.
we are looking forward to an exciting and thrilling year!
many greetings and kisses
the theater year
Follow their everyday at Schauspielhaus on instagram.
Here you find all infos about the Open Stage, a series of events organised and run by the Theaterjahr.