A
Y

ear of Theatre Practice
---
THEATERJAHR 2023/24: Apply Now!

Here we go again! We are looking for five young people interested in theatre for the Theaterjahr 23/24!

As part of the artistic mediation team, you will be coached through the year and assigned small and big jobs, which you will design and work on both and on your own initiative. You will design and co-lead workshops with school classes, assist in the youth clubs, intern in dramaturgy, directing or in other artistic or technical departments. At the end of the season and your year at the theatre, you have the opportunity to realize your own project. As organisers, you will organize the Open Stage once a month, an event by young people for young people, where onlookers and playgoers meet. During the Theaterjahr, almost all doors are open to you!
For: everybody between 18-22 years
Duration: from August 2023 - July 2024
Location: Pfauen & Schiffbau in Zurich
Salary: CHF 1,350 per month, full-time with irregular working hours
Application: until 14 March 2023, 12pm
Do you have any questions? You can get answers from: Manuela Runge and Zora Maag: vermittlung [at] schauspielhaus.ch
You want to apply?
Then send us a letter of motivation (½ page), your CV and, if you like, you can also send us a short video in which you tell and show us why you are interested in theatre and why you are applying for the Theaterjahr!
Here are a few questions to help you with your application:

Who are you?
What preoccupies you?
Which theatre experience do you like to think back to and why?
Which theatre profession interests you most?
What do you want from the Theaterjahr?
Please send us your application by 10 March to vermittlung [at] schauspielhaus.ch.
We will let you know at the latest one week before the selection workshop weekend whether you will be taking part. This will take place in Zurich on 1 and 2 April 2023 (please reserve the whole day).
We are looking forward to meeting you!
Zora Maag & Manuela Runge
---
The new Theaterjahr 2022/23:
Maimuna Barry, Giorgio Dridi, Anouk Eugster, Luca Schäfer und Elisabeth Schüepp
Glad, to have you here!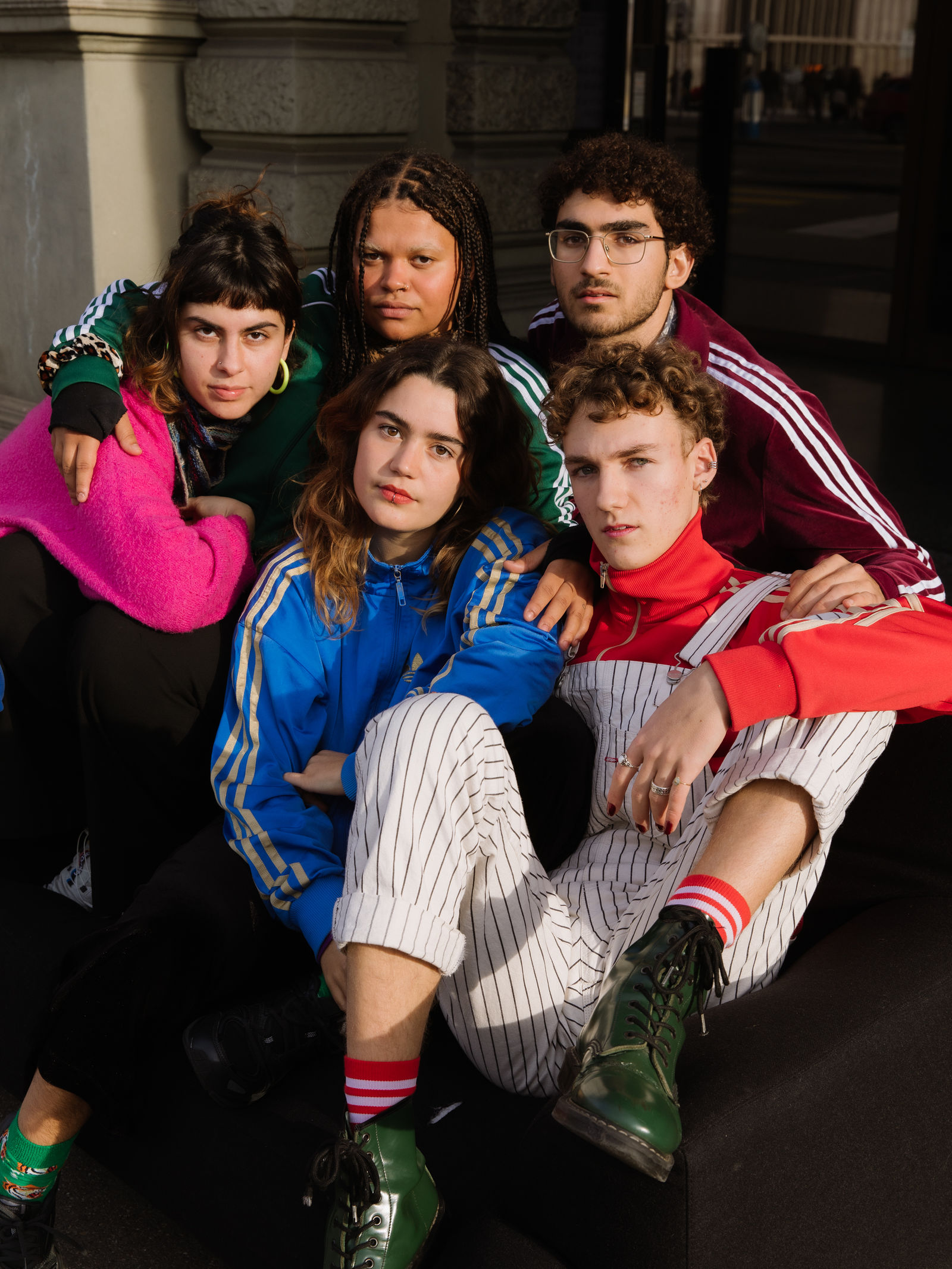 ---
THEATERJAHR AT SCHAUSPIELHAUS ZURICH
Every year, five young people have the opportunity to be part of the Schauspielhaus Zürich for an entire season. For 12 months they are part of the theatre pedagogy team and, in addition, can work in the areas of directing, dramaturgy, project planning and public relations. Furthermore, they can get a taste of all other departments as well. Together with the theatre pedagogy, they design and co-lead workshops with school classes and assist with the youth clubs. They visit rehearsals, help the dramaturges with research, and eavesdrop on management meetings. Maybe they stand in as extras, maybe they help set designers build models. They certainly develop their own formats and are organisers of the Open Stage. During this trial year, the Five are extensively accompanied and supported.
OPEN STAGE
The Open Stage is a series of events organized and carried out by Theaterjahr and offers all young people the opportunity to try themselves out on stage in 10-minute contributions. The Open Stage takes place every second Saturday of the month at Matchbox in Schiffbau.
For every second open stage, the Theaterjahr also offers a pre-event workshop to get you in the mood for the open stage. The number of participants is limited to 20 and registration is required via theaterjahr [​at​] schauspielhaus.ch or via Instagram DM @theaterjahr.schauspielhaus.ch.
Hott Flohmi
The Hott Flohmi is not just a flea market, but much more a space for new acquaintances, live music, artistic contributions or simply a sip of hot soup. It is a project of the Theaterjahr and took place for the first time in October 2022. The Hott Flohmi is not a profit-oriented space. For those who don't have the time or feel like hosting a booth, there will be an uncommercial clothing swap corner where you can drop off your clothes. Thank you for coming by <3!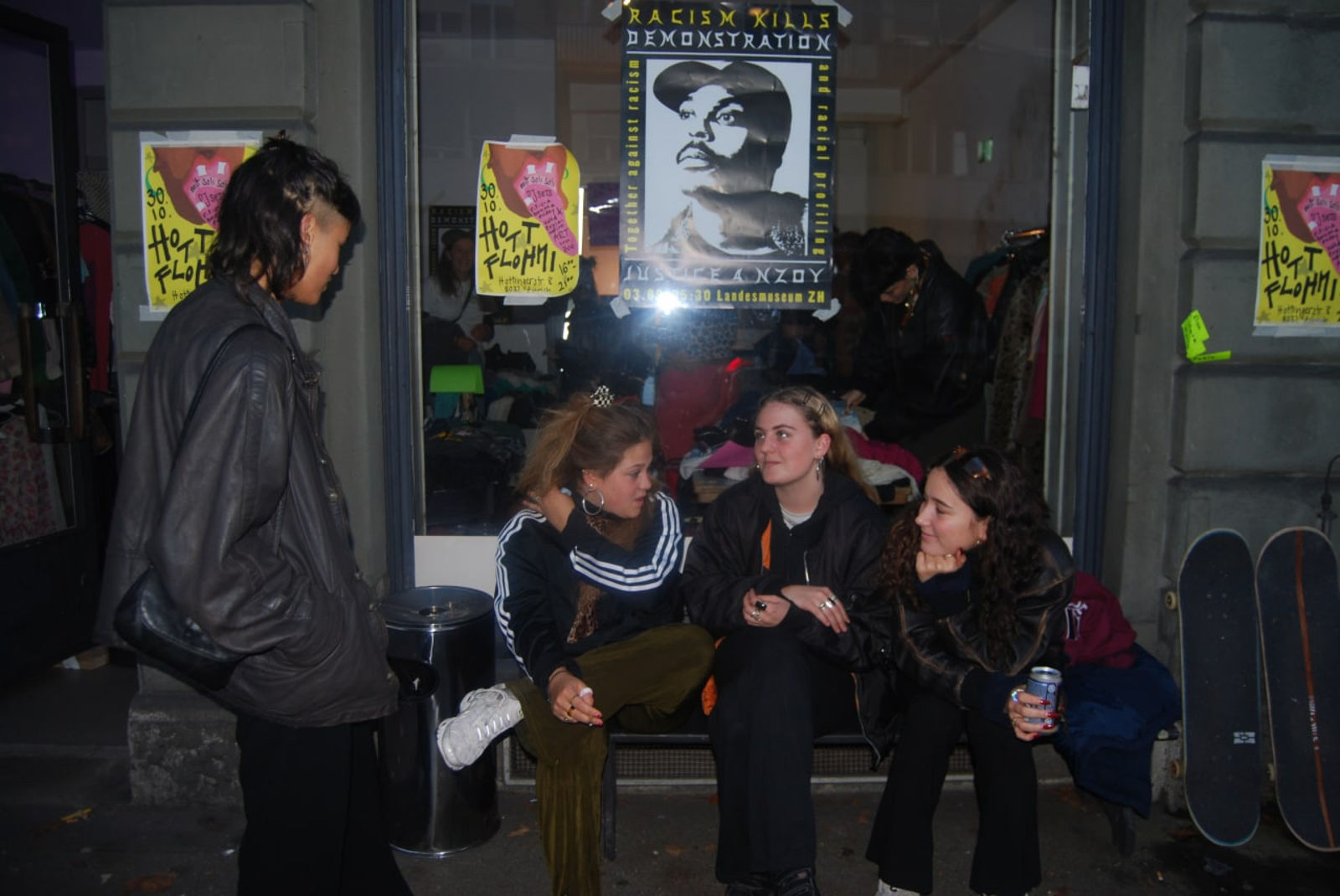 ---

The Theaterjahr 2021/22:
Enno Rennenkampff, Rosa-Lin Meessen, Moubi Djibril, Pauline Avognon, Anina Steiner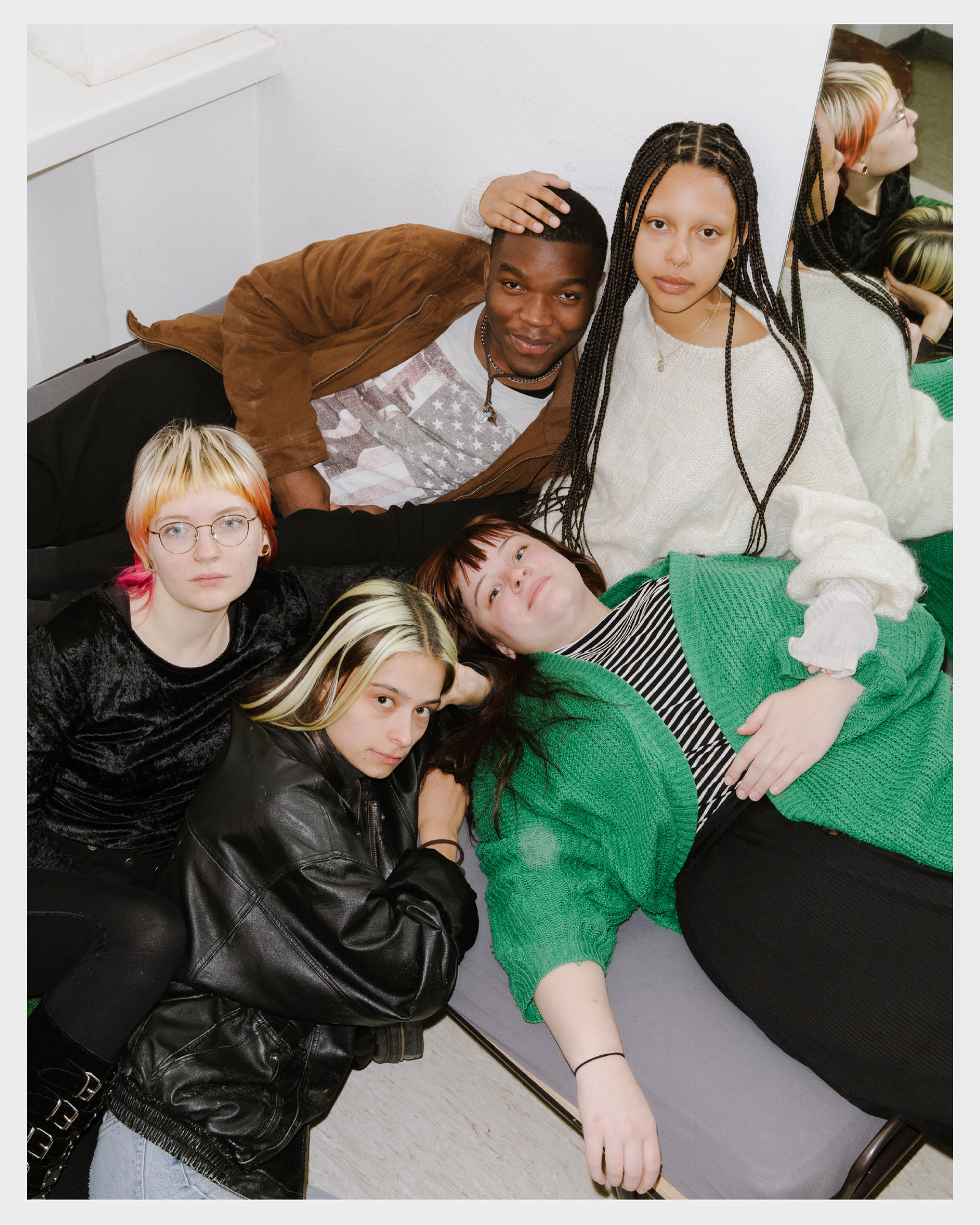 The final project of the theater year 2021/22 was the production "K", which was shown at the Blickfelder Festival on June 10 and 11. More info about the production.
---
The Theaterjahr 2020/21:
Lia Cattaneo, David Gees, Salome Immoos, Lina Hasenfratz and Joëlle Gbeassor.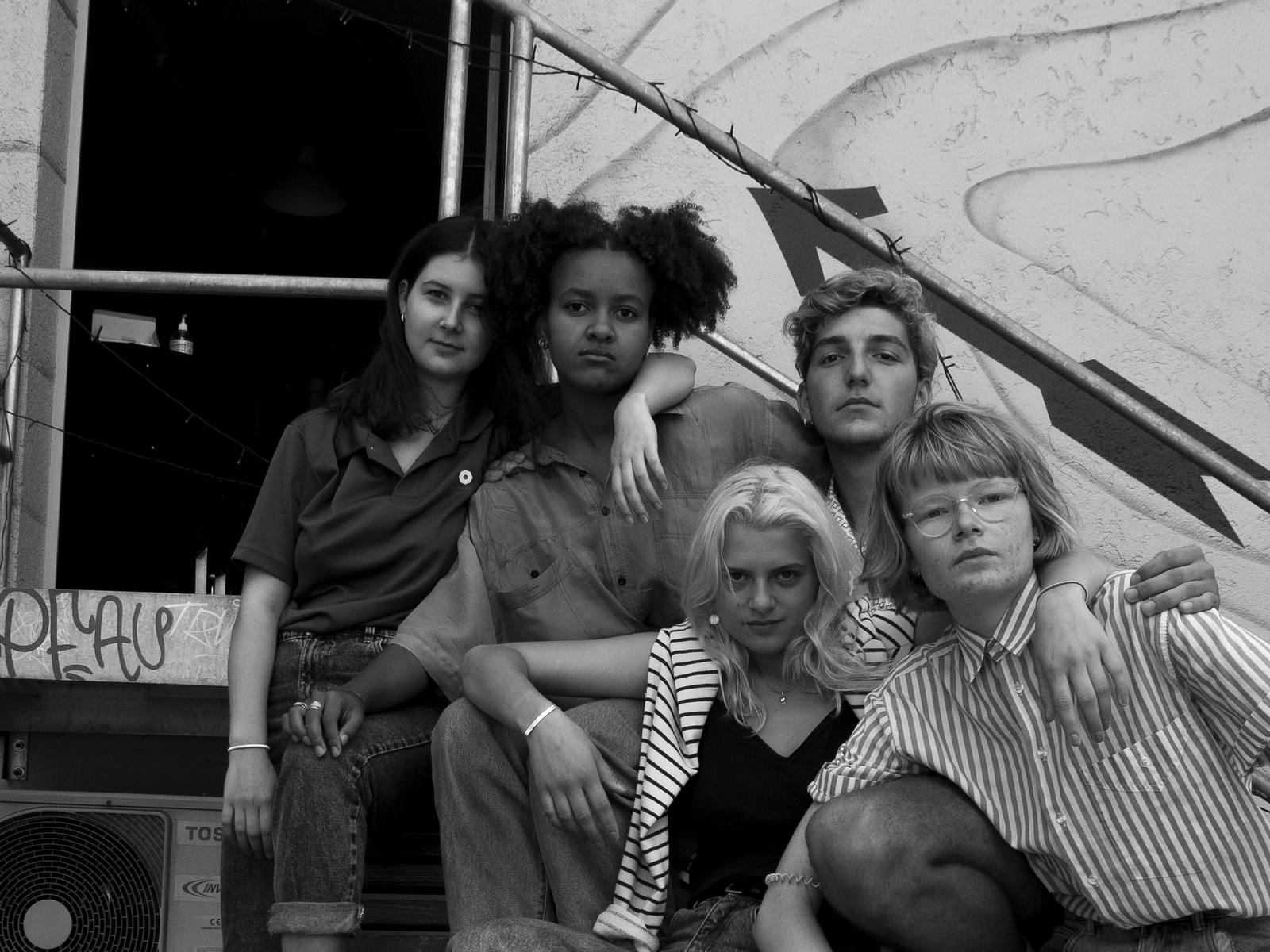 Final project «Nichts oder Null»
---
Das Theaterjahr 2019/20:
Anna Gerber, Deborah Macaulay, Lara Fuchs, Jasmin Gloor und Sascha Bitterli.