A
Y

ear of Theatre Practice

The Theaterjahr 2020/21: Lia Cattaneo, David Gees, Salome Immoos, Lina Hasenfratz and Joëlle Gbeassor.


Every year, five young people have the opportunity to be part of the Schauspielhaus Zürich for an entire season. For 12 months they are part of the theatre pedagogy team and, in addition, can work in the areas of directing, dramaturgy, project planning and public relations. Furthermore, they can get a taste of all other departments as well. Together with the theatre pedagogy, they design and co-lead workshops with school classes and assist with the youth clubs. They visit rehearsals, help the dramaturges with research, and eavesdrop on management meetings. Maybe they stand in as extras, maybe they help set designers build models. They certainly develop their own formats and are organisers of the Open Stage. During this trial year, the Five are extensively accompanied and supported.

For the 2021/22 season, we are once again looking for five young people for the Theaterjahr. Do you have time and want to join us from August 2021?

Here's the most important information:
Theaterjahr 2021/22

For: everyone between 18-22 years
Duration: starting August 2021 - July 2022
Place: Pfauen & Schiffbau in Zürich
Wage: CHF 1,350 per month, full-time with flexible working hours
Application: until 31 March 2021
Invitation to the workshop: until latest one week before the selection workshop date.
Selection workshop: 16 & 17 April 2021


Your Application

Send us a short video and tell us why you are applying for a theatre year. Here are some guidelines for your video:

Who are you?
What's currently occupying your mind?
What theatre experience has stuck with you and why?
Which theatre profession interests you the most?
What are your hopes and dreams for the theatre year?

Are you happy with your clip? Then, please, briefly write down the following key information about yourself:

Full name
Residential address
Telephone number
E-mail
Date / year of birth
School qualification
Level Language skills and special interests
+ a photo (so that no video gets lost)

Please send your application by 31 March 2021 to Daniela Späth, Production Manager Youth Programme and Theatre Pedagogy: daniela.spaeth@schauspielhaus.ch. We will then let you know at least one week before the selection workshop date whether you can take part, which will take place on 16 & 17 April in Zurich.


We look forward to hearing from you!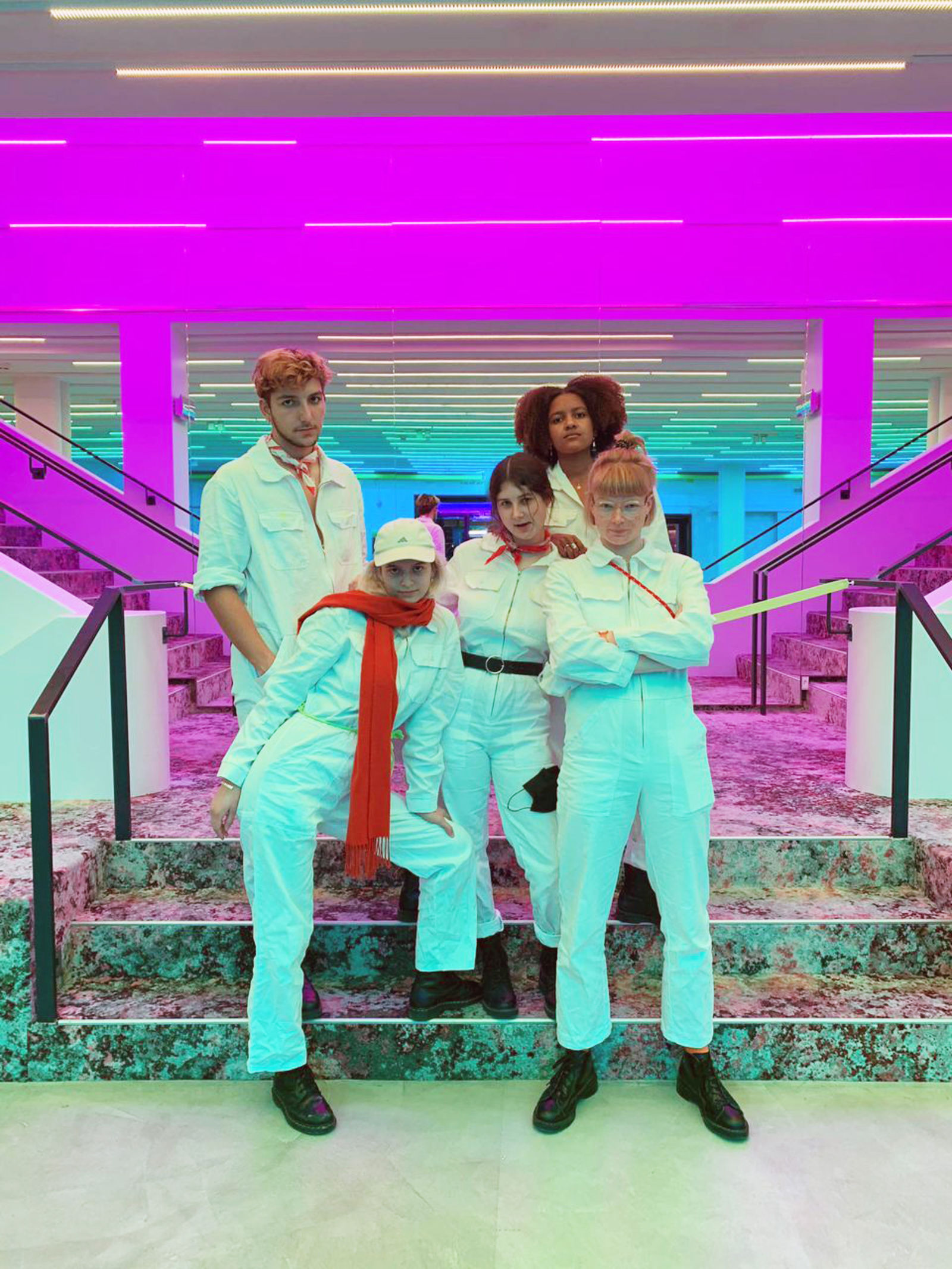 OPEN STAGE
this is the open stage.
it offers you:
a space where you can simply be.
a stage on which you feel comfortable.
a place where you are heard.
seen.
felt.
??
(at distance)
the open stage is an occasion to be together. you can be there as a spectator and performer to shape the evening. we will also use 10 minutes of it to share our thoughts with you. so there will be a short input from us every time. however, like you, we will not take longer than 10 minutes of our time. so the evening can be colorfully decorated. it is important to us, as open as we are, discrimination of any kind has no place in our house. not on stage, not in the audience. we are looking forward to your various contributions.

many greetings and kisses, the theater year