News
11. October 2023
Swiss Dance Days 2024 mit Trajal Harrell
und Schauspielhaus Zürich
Dance Ensemble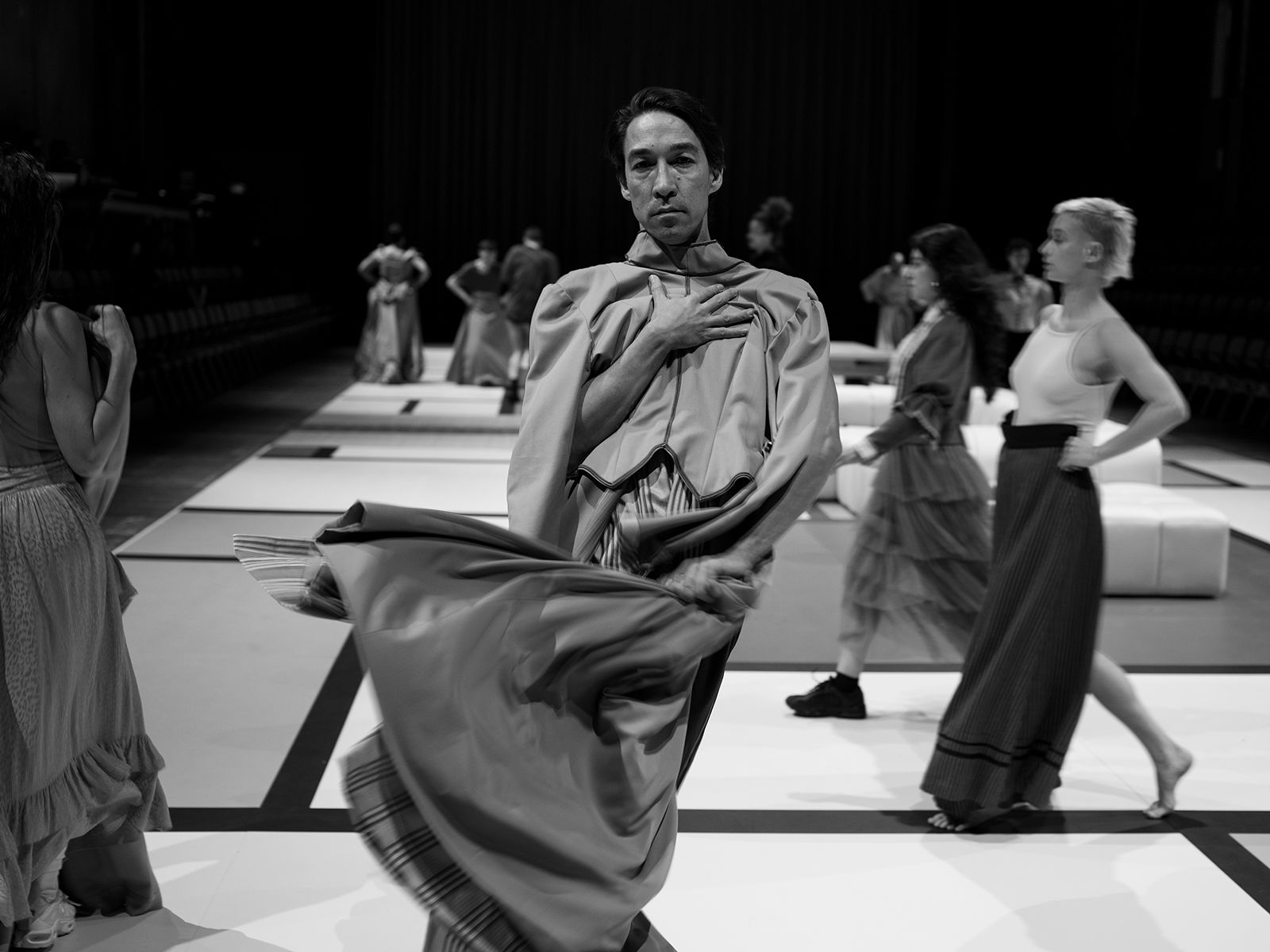 Das Programm der Swiss Dance Days 2024 steht fest. Mit dabei sind auch Hausregisseur und Choreograf Trajal Harrell und das Schauspielhaus Zürich Dance Ensemble mit Monkey off my back or the Cat's Meow. Aus 218 Produktionen hat die Jury der Swiss Dance Days 15 inspirierende Produktionen ausgewählt, welche die Qualität und Vielfalt der hiesigen Tanzlandschaft zeigen. Aktualität und künstlerische Qualität der Stücke, Potenzial für die internationale Verbreitung, ästhetische, generationelle und regionale Vielfalt – das waren die Kriterien, anhand derer die fünfköpfige Jury der Swiss Dance Days, bestehend aus Joanna Lesnierowska, Laurence Perez, Emanuel Rosenberg, Simone Truong und Laurence Wagner die Produktionen ausgewählt hat.
«Ich bin sehr stolz, dass Monkey Off My Back or The Cat's Meow für die Swiss Dance Days ausgewählt wurde. Dass das Stück in der Schweiz ein Publikum und eine Heimat gefunden hat, bedeutet, dass es hier eine echte Verbindung gibt, und dieses Miteinander ist ein grosser Teil dessen, was meine Arbeit im Wesentlichen zu erreichen versucht» äussert sich Trajal Harrell zur Wahl. Auch das Schauspielhaus freut sich sehr. «Was für eine schöne weitere Anerkennung für das Schauspielhaus Zürich Dance Ensemble und Trajal Harrell und ihre Zeit in der Schweiz, in Zürich und am Schauspielhaus. Uns macht glücklich, dass sie in den letzten viereinhalb Jahren auch international zu wichtigen Botschafter*innen geworden sind. Eine Spielzeit haben wir noch, die wir bis zum Sommer 2024 miteinander in Zürich verbringen werden und darauf freuen wir uns.», so Co-Intendant Benjamin von Blomberg
Die Swiss Dance Days finden vom 28.2. bis 3.3.2024 in Zürich statt, co-organisiert durch Reso und die Zürcher Partnerinstitutionen Tanzhaus, Gessnerallee, Fabriktheater, Theater Neumarkt, ZHdK und Schauspielhaus Zürich.