News
31. May 2023
Season preview 23/24:
All-in for the last season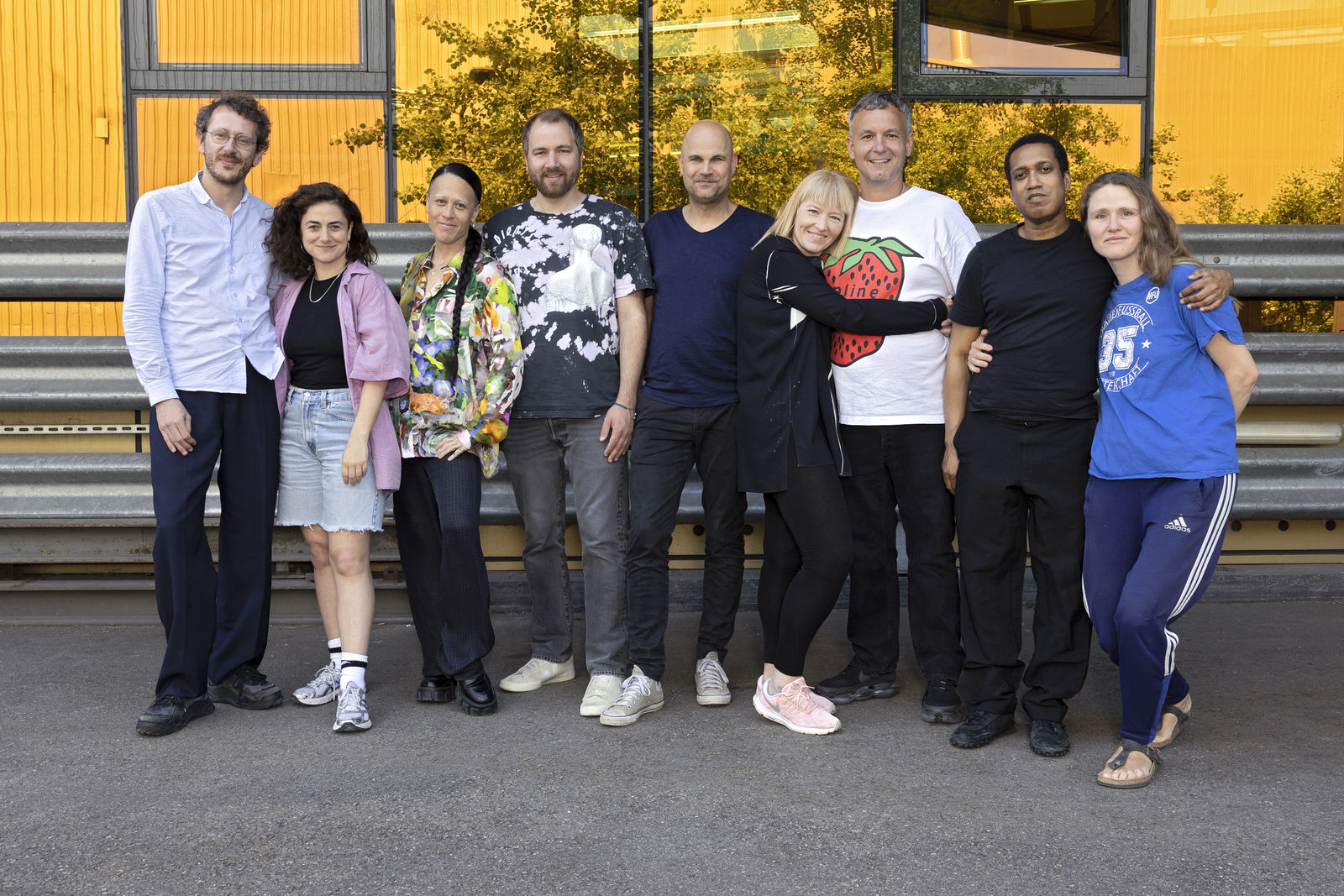 Dear Audience,
The 23/34 theatre season will be exciting and special. Because it will be the last of the current artistic directorship. Because we will be showing extraordinary productions. Because all eight house directors will come together once again for a season. Because in this last round we are going all-in to offer you an unforgettable last season.
As of today, the programme for the coming season has now been announced: Kim de l'Horizon's Blutbuch (staged by Leonie Böhm as Blutstück) and Virginie Despentes' Liebes Arschloch will celebrate their world premiere, as well as the opera Carmen, interpreted by Wu Tsang at the Schiffbau Halle. Nicolas Stemann will stage Bertolt Brecht's Leben des Galilei on 9 September 2023 at the Pfauen, exactly 80 years to the day after its premiere, and end his artistic co-directorship with Max Frisch's Biedermann und die Brandstifter. Suna Gürler and her team bring forty young people to the Pfauen with jetzt, jetzt, jetzt, Christopher Rüping takes on Anton Chekhov for the first time with Die Möwe, Alexander Giesche adapts Moise und die Welt der Vernunft by Tennessee Williams for the first time for a large stage, Trajal Harrell stages Tambourines. This means that all the house directors will once again be in Zurich for a season - and in this constellation for the last time.
Schneewittchen Beauty Queen and The Ozard of Wiz are two plays that are also interesting for young people from the age of eight, Lucien Haug writes Amore United, a classroom play for people 14 years old and over, and the Jugendclubs are also back with four productions. After Antigone in Butscha by the Ukrainian director Stas Zhyrkov, next season comes Antigone in the Amazon by Related Artist Milo Rau. Brazilian director Christiane Jatahy, in turn, opens the season with Der Junge aus der letzten Reihe and Joana Tischkau joins as a newcomer. With Last Night a DJ Took My Life, she turns her attention to Eurodance, illuminating the structures of successful hit machines of the 1990s against the background of race, gender and cultural appropriation. And there is much more!
Once again with all that we are. Once again with all that we have. Once again for everything we stand for. The season thus becomes a season of last times, the last round, but also an end without closure and the question of what remains. In what direction will and should the city's theatre develop?
Nicolas Stemann and Benjamin von Blomberg expressed melancholy, pride and anticipation at today's presentation of the 2023/24 season. "In the last four years, we have initiated demanding processes at the Schauspielhaus and reached people in Zurich who have never set foot in a city theatre. We want change and openness to remain important after we leave." At the same time, they said, their last season in Zurich should be something special: "The material is sensual and fun, it gets under your skin, reflects the past, depicts the present and dares to look into the future."
The season preview was accompanied by the presentation of the season booklet: A work to leaf through and discover, with 250 portraits of people who work at the theatre and who are connected to it as an audience in many ways; seven photographers portrayed staff, audience members, supporters and companions in April 2023. A larger selection of images can be seen on the season preview page. A booklet as a snapshot, without any claim to completeness; with connections that have developed and can still develop further; with encounters that occur and hopefully will occur even more frequently and with the idea that the pictures can become even more at the beginning of the season. The season booklet 23/24 can be ordered or downloaded at the following link: 2324.schauspielhaus.ch.
Presale for the season opening in September starts on 19 June.
We look forward to seeing you and to our last season together!
Cordially,
Your Schauspielhaus Zurich