News
05. April 2023
The Romeo at 77th Festival d'Avignon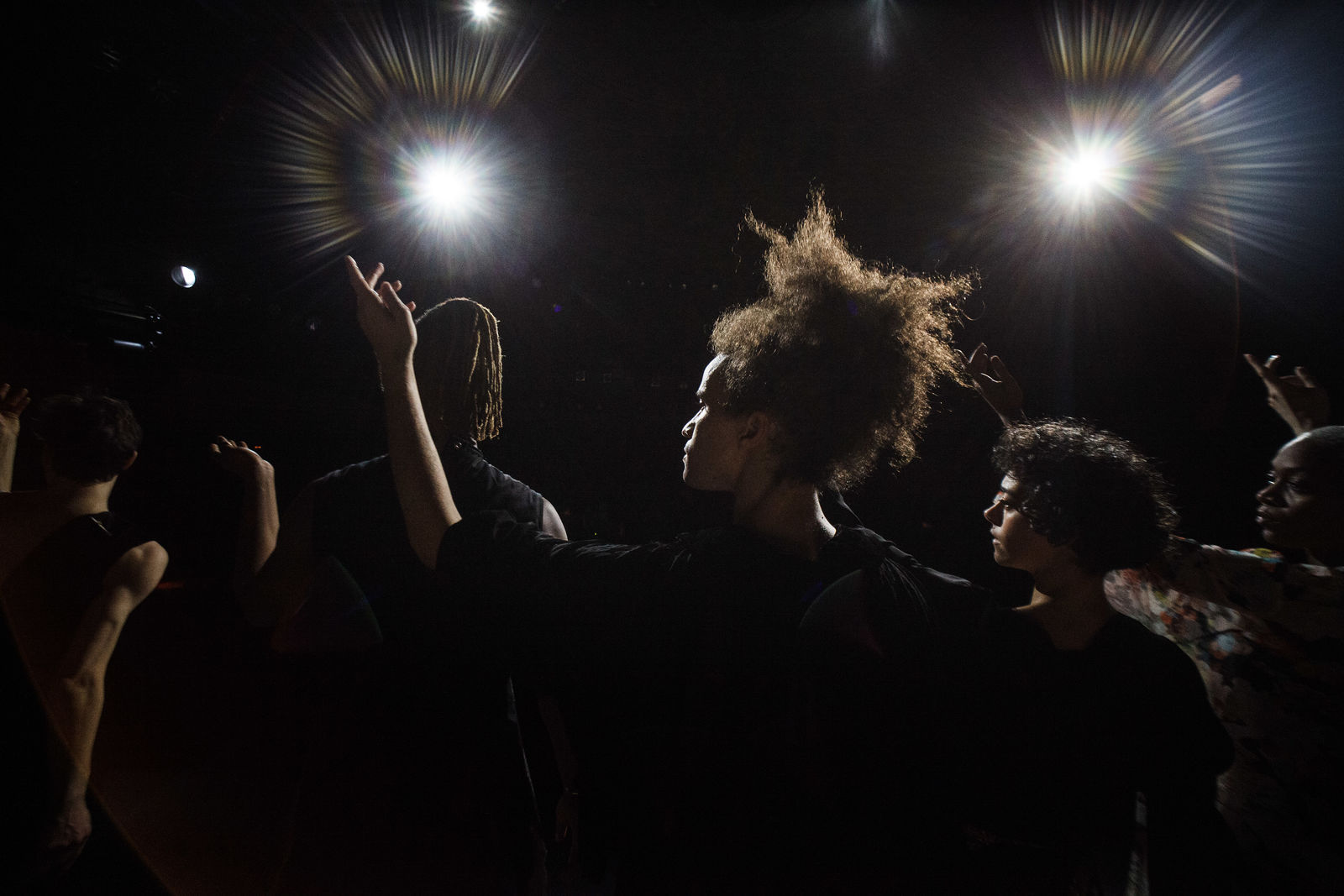 The Romeo by Trajal Harrell / Schauspielhaus Zürich Dance Ensemble has just premiered at the Pfauen and is already on tour this summer. In July 2023, The Romeo will be performed at the 77th Festival d'Avignon in the main venue at the Palais des Papes. The festival, founded in 1947, is one of the world's most important theatre events. Last year, over 130,000 spectators attended the performances. The Romeo can be seen five times in Avignon: 18, 19, 20, 22 and 23 July 2023 at the Palais des Papes. Save the dates!
"That this play of all things, which goes very far in terms of aesthetics and choreography and at the same time strives for inclusivity, will now take over the Palais des Papes, is not only an honour but also an important stage in the further development of a historiography that skates over the popes, kings and generals in order to turn to those who were not allowed to be part of the communities for millennia," says Katinka Deecke, head dramaturge at the Schauspielhaus Zurich.
At Schauspielhaus Zürich, The Romeo will be performed nine more times this season, next on 8 April at 8 p.m. and for the last time this season on 22 May 2023. "Great dance theatre that will continue to grow in density from performance to performance and will always trigger new transformation processes. Highly recommended, not only for dance fans," the Kulturblogg stated after the premiere. And the NZZ describes the Schauspielhaus Zürich Dance Ensemble as the flagship of the house: "The artists around the in-house director Trajal Harrell live crossing borders, live the coexistence of different cultures and arts, just like that — without any assertion or proclamation. That's how theatre should be.
"Why the dancers of the Schauspielhaus Zürich Dance Ensemble, who can currently be seen on the Pfauen stage in The Romeo, dance and what dancing means to them, can be read in the Schauspielhaus Journal.