News
29. March 2023
Séléction 2023: Oedipus Tyrant at the 10th Schweizer Theatertreffen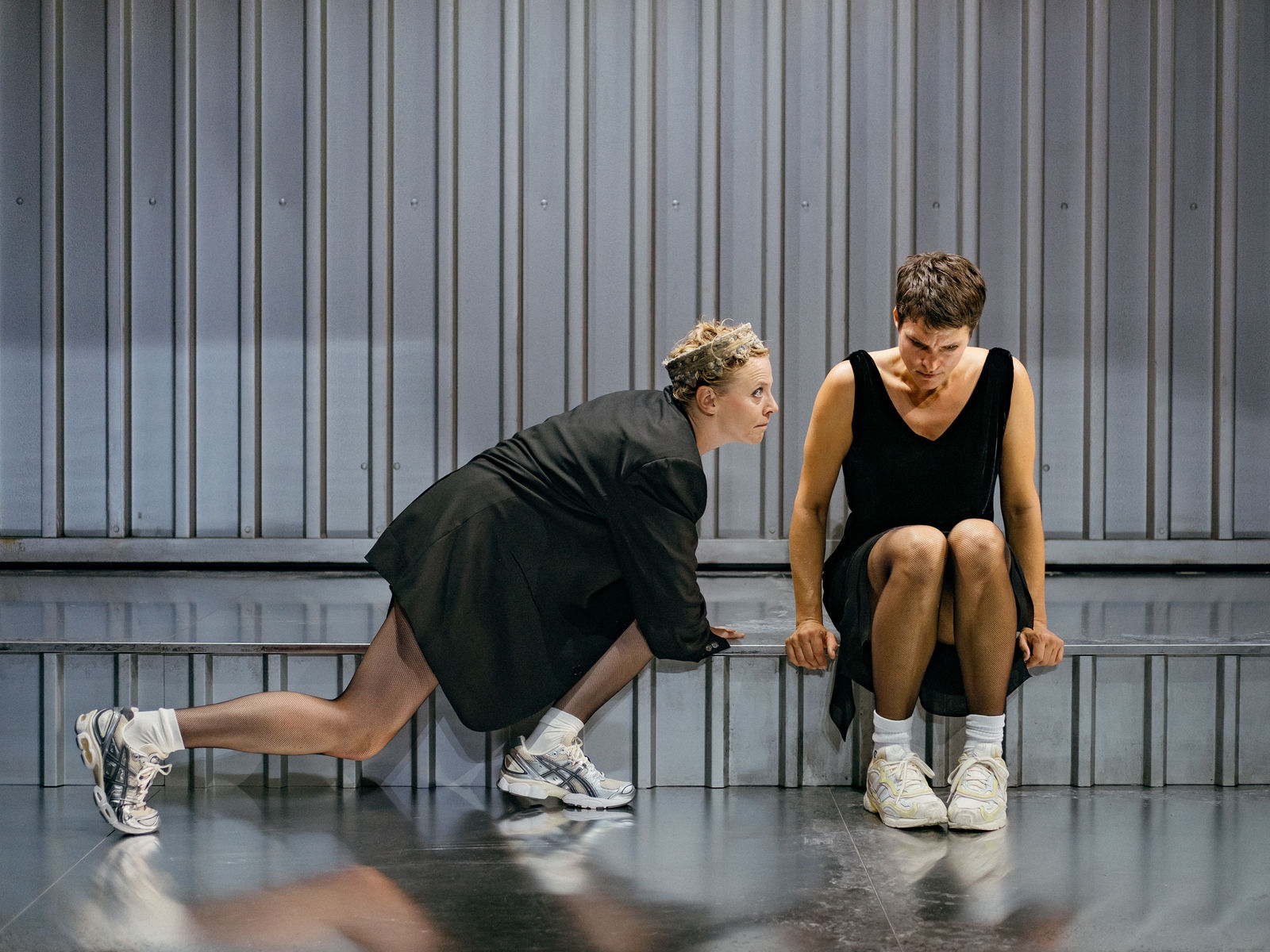 Congratulations! Oedipus Tyrann by Nicolas Stemann has been selected for the anniversary edition of the Schweizer Theatertreffen. Just recently, the two actresses Patrycia Ziólkowska and Alicia Aumüller received the prestigious theatre award Gertrud-Eysoldt-Ring 2022 for their interplay in Oedipus Tyrann.
Now the award-winning piece will be presented together with the other selected plays of the Séléction at the 10th Schweizer Theatertreffen from 31 May to 4 June 2023 in Fribourg. The Séléction, the heart of the festival, includes seven politically and aesthetically outstanding productions from all language regions of Switzerland. The artistic director of the Theatertreffen, Julie Pauker, has compiled the Séléction from a shortlist of 21 productions.
This year's festival theme "Umbruch - Aufbruch" (upheaval - departure) will also be accompanied by a supporting programme with panels, workshops and artistic interventions. The Zurich singer and performer Daniel Hellmann / Soya the Cow is Artiste associé. The Schweizer Theatertreffen is one of the promotional partners of the "Swiss Awards for the Performing Arts" awarded by the Federal Office of Culture (BAK).
SÉLECTION 2023
Biais aller-retour – Steven Matthews (texte et mise en scène) – Compagnie Don't Stop Me Now – Théâtre Am Stram Gram, Genève
EWS - Der einzige Politthriller der Schweiz – Piet Baumgartner und Julia Reichert (Regie, Dramaturgie und Konzept) – Theater Neumarkt
Le relazioni pericolose (Les Liaisons dangereuses) – Carmelo Rifici (regia) – LAC Lugano Arte e Cultura
Ödipus Tyrann – von Sophokles – Nicolas Stemann (Regie) – Schauspielhaus Zürich
Rendez-vous – Eugénie Rebetez (chorégraphie, composition musicale, textes et mise en scène) – Théâtre du Jura, Tanzhaus Zürich, Le Grütli
The Game of Nibelungen – de et avec Laura Gambarini, Manu Moser (mise en scène) – Cie du Botte-Cul
The Ghosts Are Returning – Christiana Tabaro, Eva-Maria Bertschy, Michael Disanka and Elia Rediger (artistic direction), Kojack Kossakamvwe and Elia Rediger (composition and musical direction), Christiana Tabaro, Eva-Maria Bertschy, Michael Disanka, Patrick Mudekereza, Ruth Kemna and Elia Rediger (text) – Group50:50 (CH/DEU/Kongo) – PODIUM Esslingen, Centre d'Art Waza Lubumbashi, CTM Festival Berlin, euro-scene Leipzig, Kaserne Basel, Vorarlberger Landestheater