News
15. September 2020
Congratulations:
Man in the Holocene nominated for Nestroy Prize 2020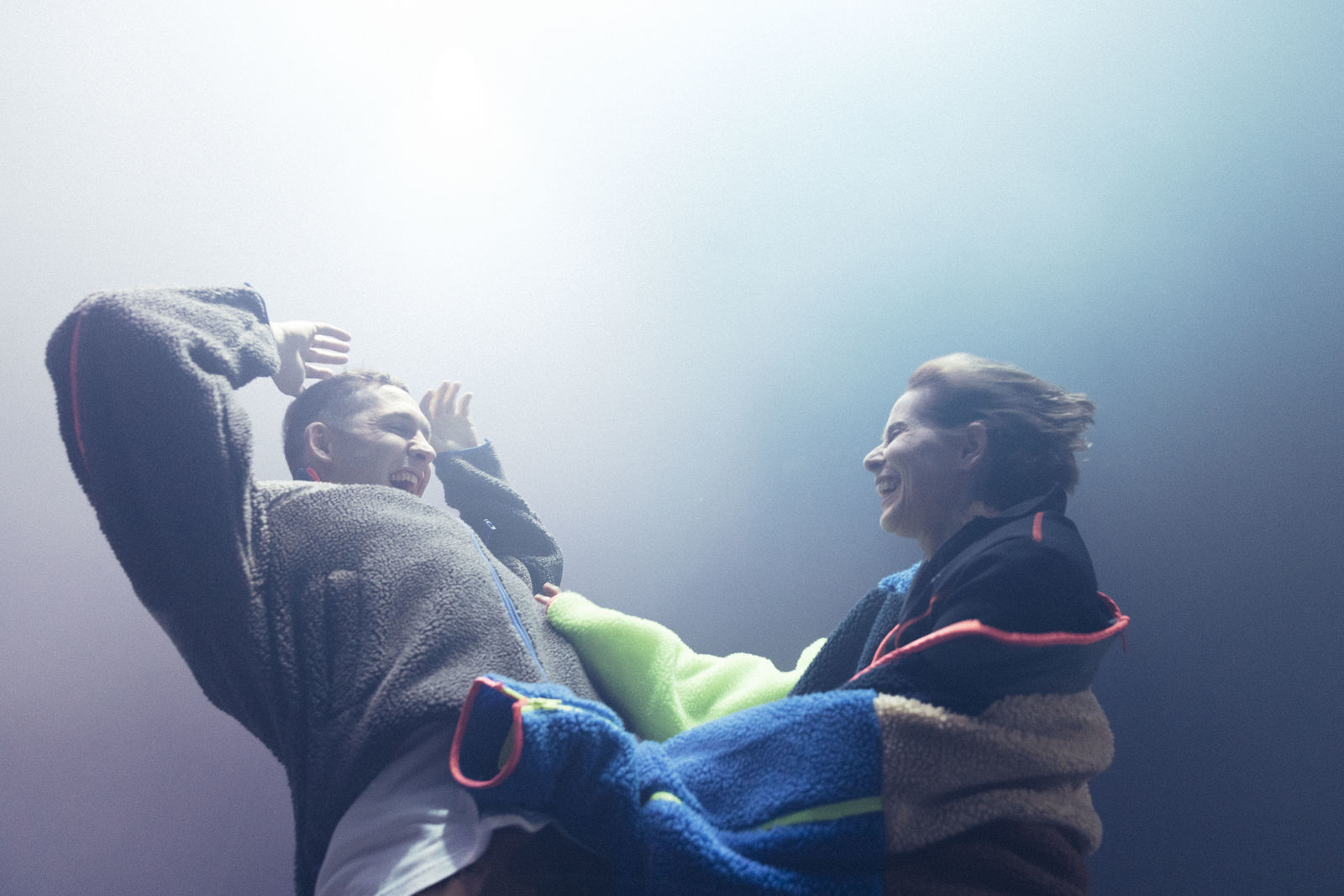 Congratulations: Man in the Holocene nominated for Nestroy Prize 2020
Alexander Giesche, in-house director at the Schauspielhaus Zürich, has been nominated for the Vienna Theatre Prize Nestroy in the category Best Performance in the German-speaking region with Man in the Holocene. The Nestroy will be awarded on 4 October 2020. Man in the Holocene, a visual poem by Alexander Giesche after Max Frisch, premiered on 23 January 2020 in the Pfauen and received the 3sat Prize at the 57th Berlin Theatertreffen in late April. The award-winning production by Alexander Giesche will return to our programme from 23 September.
Our in-house director Leonie Böhm is also nominated in the same category, with Räuberinnen, a production for the Münchner Kammerspiele. On Saturday, 19 September, Leonie Böhm will celebrate the premiere of Medea* in the Schiffbau Box at the Schauspielhaus Zürich, and from 20 October her production Leonce und Leonce will also be back in the repertoire. The premiere of this play was the last public event at the Schauspielhaus before the lockdown. Now Leonce and Leonce will finally be performed again. After a long period of isolation and loneliness, it is a play for the here and now. We are very happy for our house directors* and congratulate them on their nomination.
Congratulations also to our related artist Christoph Marthaler who receives the Nestroy for his life's work. According to the Nestroy jury, it was not a question of "if" but of "when". On 20 September, Christoph Marthaler will finally celebrate his premiere at the Schauspielhaus Zurich with Das Weinen (Das Wähnen). Premiere: Sunday, 20 September 2020, 16:00, Pfauen.
Quotes from the jury members of the Nestroy, Vienna Theatre Prize
Man in the Holocene by Alexander Giesche
"The word climate change is not mentioned once, and yet it is clear how fragile our planet and our lives are. It is a quiet, melancholic and yet visually stunning evening." Karin Cerny, Profil
Räuberinnen by Leonie Böhm
"This is guerrilla directing at its best: free, powerful, stirring, borderless - and it stays right at the heart of the play." Margarete Affenzeller, Der Standard
Christoph Marthaler
"There is hardly a theatre-maker who can handle time in such a differentiated and precise way. Aptly put recently about his work: "The words disappear, the music remains." And here we are already at the beginning of Christoph Marthaler's work." Ulli Stepan, Chairman of the Jury