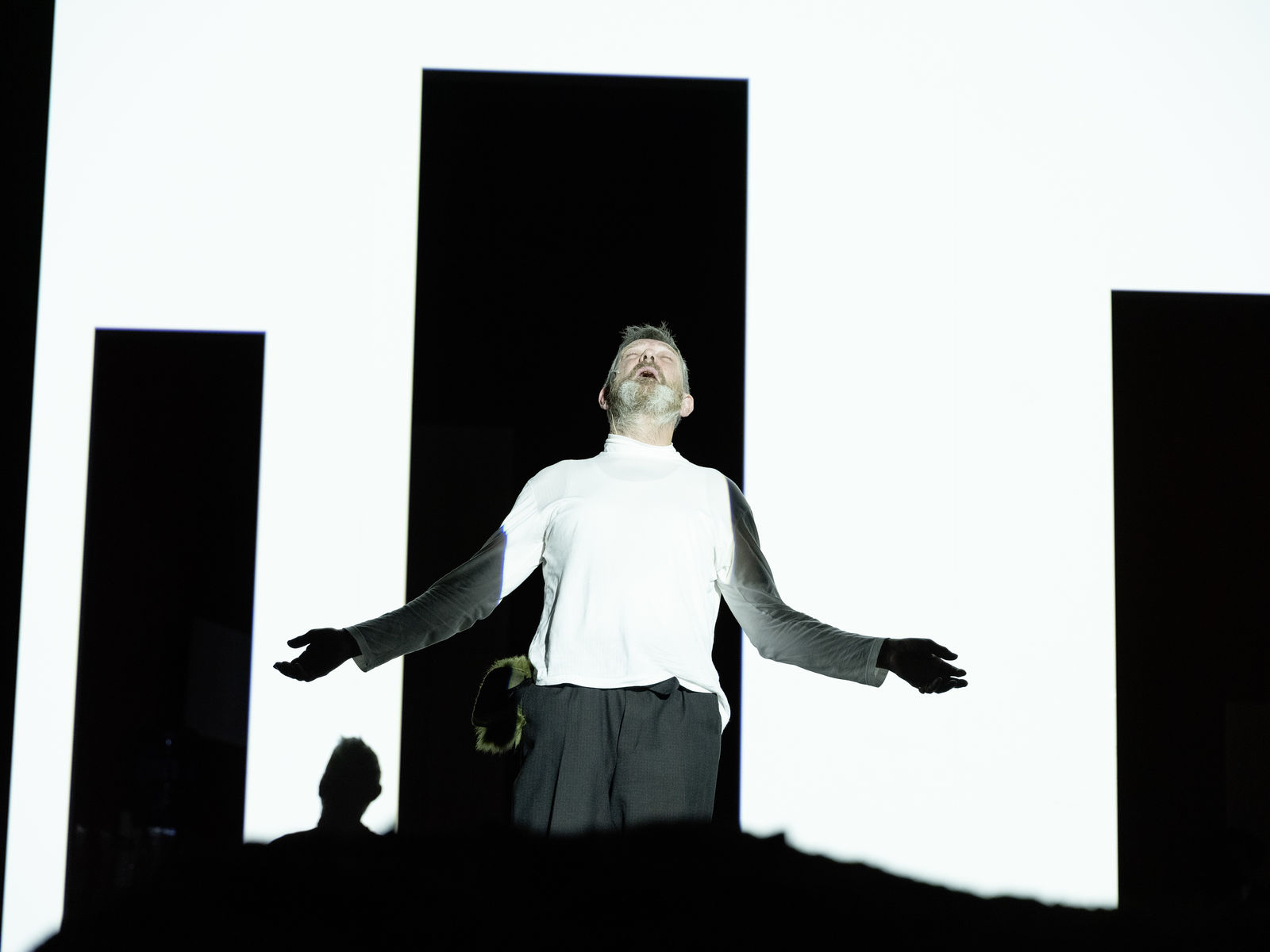 King Lear
By William Shakespeare
Staging: Johan Simons
99% Physical Distance
100% Yearning For Love
100% Inner Storm
King Lear is considered the pinnacle of theatre, difficult to ascend but affording from its heights a glimpse into the abyss. It is a royal drama which begins with the elderly king declaring a rhetorical contest between his three daughters, disinheriting the youngest, dividing his kingdom in two and relinquishing power. But instead of embarking on a peaceful retirement, Lear is launched upon an odyssey, during which he will lose all the certainties he previously held.
This is an endgame in which the old order is broken down and values are laid to waste, in the midst of which a raging storm may herald the arrival of nothing at all. Or of something new.
With Mourad Baaiz / Patrick Berg / Pierre Bokma / Konstantin Bühler / Anna Drexler / Ann Göbel / Stefan Hunstein / Michael Lippold / Steven Scharf
Staging

new translation

Miroslava Svolikova

Editing

Koen Tachelet

Co-work editing

Angela Obst

Set Design

Johannes Schütz

Costume

Greta Goiris

Costumes Assistance

Flora Kruppa

Sound concept

Warre Simons

Sound design

Robin Koek

Video

Lennart Laberenz

Lighting

Bernd Felder

Dramaturgy

Koen Tachelet, Angela Obst
A production by Schauspielhaus Bochum
3h (with interval)
Zürich­-Premiere: 8 December 2020, Pfauen
Also interesting for ages 16
🛈 Until further notice, due to the pandemic, we will not be providing live introductions before the performance, but will make them available online on our Soundcloud account and on this page.
Image gallery & Videos