Somewhere Between Disappearing and Becoming (In)visible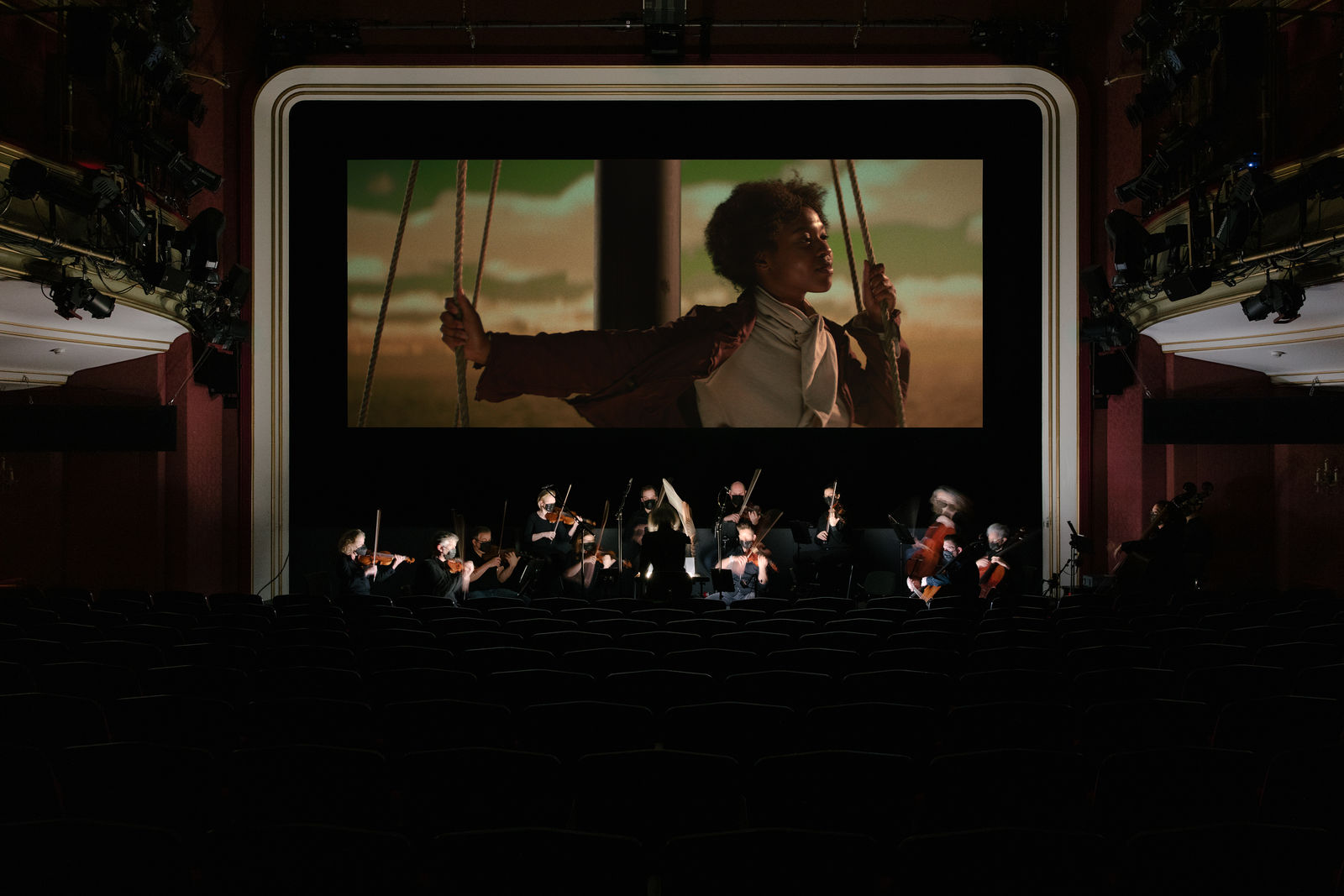 With Moby Dick; or, The Whale, the group Moved by the Motion takes on one of the "Great American Novels." Sophia Al Maria and Wu Tsang's version, interwoven with sub-sub librarian Fred Moten's commentary, tackles the novel's subterranean currents, subterranean currents, encountering a resistant hydrarchy and haptic collectivities of "mariners, renegades, and castaways" (CLR James). We asked the artist Nina Emge, who lives between Zurich and Berlin, for a report for the Schauspielhaus Journal.
by Nina Emge
published on 13. May 2022
A total of eleven pages of the artist's personal impressions were the preliminary result with which Nina Emge left the screening of the silent film at the Pfauen, which is set to music live by the Zurich Chamber Orchestra. Using this transcript as a basis, Emge decided in a second step to process her impressions in a composition. The artist's practice is characterized by questions of critical listening, so it is not surprising that she opted for the immediacy of a sound work in her account of her experience. In a subtle way, the composition opens up a possibility space of what is happening beneath the surface of the water. The work, titled «Somewhere Between Disappearing and Becoming (In)visible», thus makes an elegant thematic reference to the silent film by Wu Tsang that follows the white whale above and below the waves of the sea.
Co-produced by: André Veigas