Zehn Autor*innen, zehn Gespräche - Sharon Dodua Otoo über Reigen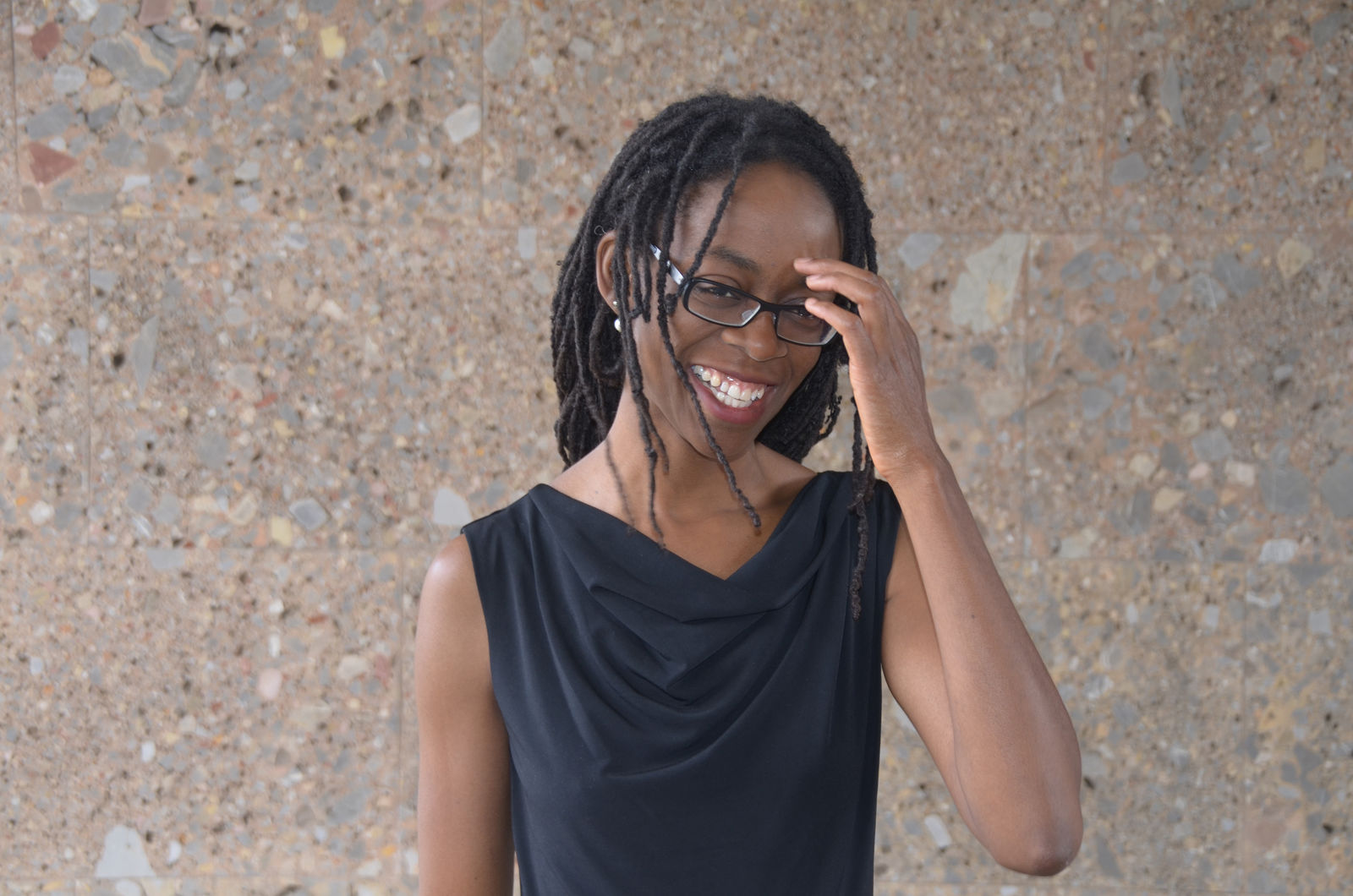 Reigen, die neue Inszenierung von Yana Ross, wurde bei den diesjährigen Salzbuger Festspielen im Juli uraufgeführt. Für die Inszenierung treiben zehn international renommierte Autor*innen den historischen Stoff von Arthur Schnitzler ins Heute: Lydia Haider, Sofi Oksanen, Leïla Slimani, Sharon Dodua Otoo, Leif Randt, Mikhail Durnenkov, Hengameh Yaghoobifarah, Kata Wéber, Jonas Hassen Khemiri und Lukas Bärfuss haben je eine der zehn Szenen neu geschrieben. Im Rahmen der Premiere in Österreich hat Leila Vidal-Sephiha Gespräche mit den zehn Autor*innen geführt, die wir nun nach und nach und in Originalsprache im Schauspielhaus Journal publizieren. Den Auftakt bestreitet Sharon Dodua Otoo, die am 20. September auch in Zürich zu Gast sein wird: im sphères findet eine szenische Lesung mit den Schauspielerinnen Lena Schwarz und Yodit Tarikwa statt, sowie ein Gespräch mit Sharon Dodua Otoo, moderiert von Marcy Goldberg.
von Leila Vidal-Sephiha
erschienen am 22. Februar 2023
Leila Vidal-Sephiha: How do you relate to Arthur Schnitzler and his work?
Sharon Dodua Otoo: Before I was asked to participate in this project, I didn't know Schnitzler and his work. The first thing I did when I got the email was to quickly see what I could find on him on the internet. I liked the idea of him doing something scandalous, pushing the boundaries with his artistic work. That's the kind of thing I would like to do with my work, too. And then I asked people that I trust. And they told me that they thought it would be a good idea for me to participate.
Leila Vidal-Sephiha: What was the biggest challenge for you when rewriting this one scene into a contemporary context?
Sharon Dodua Otoo: The biggest challenge was to find a subject that is taboo in the same way Arthur Schnitzler "broke" theatre. I think there are other subjects I could have chosen. But at the moment I think people are not ready for things as we saw in the whole discussion around documenta fifteen. There are subjects surrounding racism, where I think I would suffer more than the audience. So, I decided on something that I believe most people have a direct experience with themselves or they can really feel for the character. That was a subject about women or female socialized people who for various reasons experience pressure through patriarchy. In my scene, we have two women, one of whom is a mother who talks about how she regrets motherhood and is very explicit with her feelings towards children. I really enjoyed the way the scene was acted, it went further than I wrote it, but I thought it was perfect. The other person has made the decision not to have children yet because of her career and is thinking through whether that is the right thing and dealing with regrets and sacrifices. I knew that this was a subject that people from the audience would either directly know themselves or they would know because they're close to people who know this. And then I went from there?
Leila Vidal-Sephiha: Were there some statements or references from Schnitzler's original play that were important for you to keep?
Sharon Dodua Otoo: When I read the scene that I was given, I appreciated what happened in it. And then I wondered what it was that the scene did. For the people acting it out as well as for those watching it. I don't think it would have been helpful for me to do something that was so recognizable. The borders surrounding the taboos for sexuality and sexual violence in the 21st century have been shifted. It's a subject that is displayed quite openly on television and in films. The boundaries have been pushed already. I focused on the feelings that came up when the people were confronted with what he had originally written and whether I could do something similar.
Leila Vidal-Sephiha: What is your experience with writing for theatre, considering it's your first time?
Sharon Dodua Otoo: Actually, it's the first time, that I've written something for theatre that has fully gone through production. I've often written little things for myself and there is a scene that I've worked on with a friend of mine that also wasn't brought to the stage. So, this is the first time I could see an interpretation of what I had written acted out. It was amazing. The most difficult part of the process of writing was thinking of the scene. Once I thought of the scene, understood the characters, and understood what I wanted to generate in terms of emotions, the team took over.
Leila Vidal-Sephiha: How is it to work in a construct of ten writers and authors, of whom you don't know what they're writing?
Sharon Dodua Otoo: I loved it. I am the kind of person who likes to try new things. I like to think of things that catch people's attention, where people maybe do not feel comfortable because they are confronted with emotions they might not expect from themselves. I really appreciated that Yana decided to go for this experiment and put the text in the hands of ten completely different people and wait to see what they came up with. That was very brave. And then I also thought to myself: for me, I also have to have trust in Yana and the people acting, for them to stay true to what my text had intended. There was a lot of trust and I really like that, I think that is what art is or what art could be. When they are asked to write something, a lot of authors like to look like experts and like they know what they're talking about. And to put yourself in the position where that might not be the case, you might make a mistake, it might not work, brings a little bit of excitement in the whole process. Everybody starts at zero. I think that's really good, it's a way to keep everything fresh and alive.
Leila Vidal-Sephiha: How did current political events and discussions influence your writing?
Sharon Dodua Otoo: I thought about restrictions that female-read people experience and how far-reaching the consequences are. I tried to translate that into a very mundane scene and then bring a moment of shock into it. It's a scene of a woman having dinner with her family in a restaurant and her husband and children are there, trying to surprise her. Suddenly, she comes out with the sentence: "I didn't actually want to have children." This is a subject, I have heard of many times. Regretting motherhood. What space is there in our society to talk about it openly? Not "I hate my children", but "I maybe regret having them." Those are two completely different things for me. I feel like it is a huge taboo. Many people are not giving the space to openly talk about these things. Right now, we are even experiencing a roll-back in terms of access to reproductive health care. We are hearing what's happening in the United States. And as a person living in Germany, I'm realizing that the situation there really isn't that much better. There was a time when it was illegal for doctors to state on their websites that they offer abortions. The doctor Kristina Hänel was taken to court because she was "advertising" abortions - as if someone would get an abortion because of an advertisement the same way you'd buy a piece of clothing. Completely absurd. So, there's this line in Reigen that sounds so hard. The woman says: "The reason I have children is that apparently doctors aren't allowed to advertise that they offer abortions." It's a very hard line but when I think about it, it's also a very honest line. Because to what extent do people who end up giving birth really choose this? Or was it expected from them? Or did they really not have access to reproductive health care in the moment that they needed it? And it goes both ways. There are people who would love to have children, but because of the way society is structured, the lack of childcare, for example, they have to make the decision of either having a family and not going to work or not having a family at all. This was something I wanted to think about with the scene.
Leila Vidal-Sephiha: What does theatre mean to you and what do you expect from it, also as a spectator?
Sharon Dodua Otoo: Theatre is an art form that I really love and I wish I had more to do with it. When I was younger, I went to the theatre very often, I also acted and did theatre studies as one of my A-level subjects. And it was a way for me to discover German literature, I read a lot of plays in German. Theatre has always been magical for me. Something very special happens between those who are acting and those in the audience. It's one-night-only that these people are all together enclosed in one room at the same time and something can come out of that. I think theatre works with suggestions, you can act with a few objects and create a scene just with the objects and your imagination. I love theatre, so the idea of writing a scene and it then being interpreted is something I really appreciate. And I would love to do it more often.
Leila Vidal-Sephiha: Is there a question that you would love to be asked?
Sharon Dodua Otoo: Let me think. No, I don't, I think. But that's a great question!